Achieve a Fuller and More Sculpted Buttocks with Brazilian Butt Lift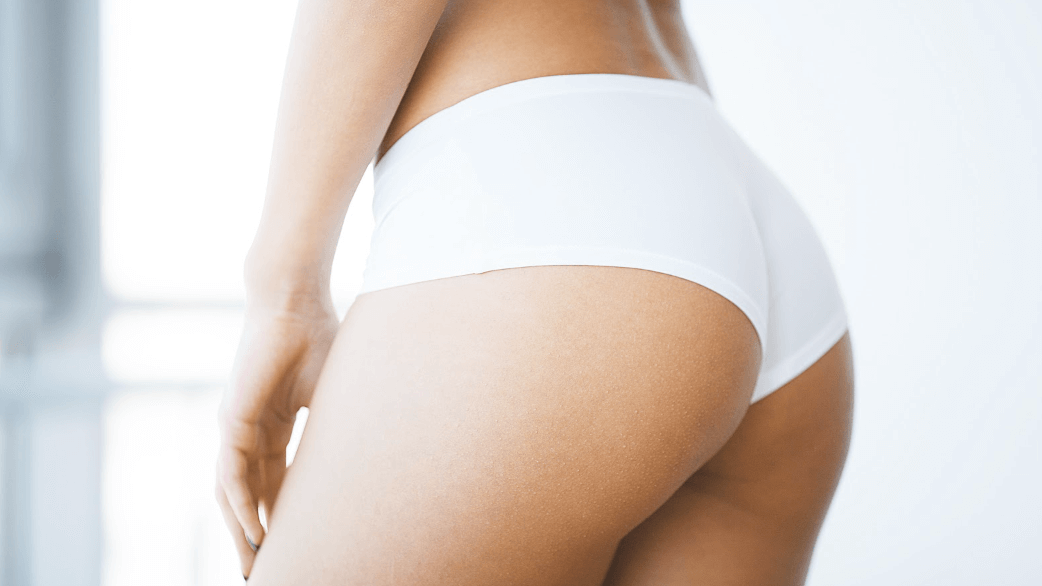 Are you feeling down about your derriere? At Phillip Dauwe, M.D. Plastic Surgery, we understand the importance of feeling confident in your appearance. This is why we offer a revolutionary fat transfer procedure known as a Brazilian butt lift (BBL). Our treatment involves transferring small fat deposits from another area to create a fuller and more sculpted buttocks.
A board-certified plastic surgeon in Dallas, TX can explain the benefits of a Brazilian butt lift and what to expect in terms of results. Call now to meet with Dr. Phillip Dauwe, and see if you are a candidate for this popular procedure. We look forward to helping you achieve the curves and contours you have always wanted.
Why is a flat bottom undesirable?
To some, having flat buttocks may be seen as unpleasant or undesirable. This is because a shapeless derriere can detract from your appearance or make clothing look less than ideal. Even bikinis and lingerie seem unflattering in this state.
Though silicone implants are a common way to augment the buttocks, these procedures can be risky and may result in an "artificial" appearance. A Brazilian butt lift offers a much more natural approach — with outcomes that look and feel real.
What is a Brazilian butt lift?
A Brazilian butt lift is a fat transfer surgery that uses your own fat to add volume and shape to the buttocks. During the procedure, small amounts of fat are carefully and strategically removed from where it is not wanted — such as the lower abdomen and flanks. This harvested fat is then processed and prepared before being injected into the buttocks.
Benefits of BBL treatment include:
Natural-looking and long-lasting results
Increased confidence in the appearance of your buttocks
Improved clothing fit
Reduced stubborn fat deposits in donor areas
A more youthful and shapely look
Whether you want subtle changes or a more dramatic transformation, our plastic surgeon in Dallas, TX creates custom BBL plans that can meet your unique goals.
How does recovery work with a Brazilian butt lift?
Patients should know that BBL recovery occurs in two areas: the donor area and the buttocks. Phillip Dauwe, M.D. Plastic Surgery provides detailed aftercare instructions to help manage any discomfort. Recovery typically takes around 4 – 6 weeks, with most patients returning to their normal daily activities even sooner. We may advise patients to avoid sitting directly on the buttocks for a short period to reduce their risk of complications.
Results with a Brazilian butt lift are considered extremely gratifying and long-lasting. You can expect to have enhanced curves and contours that provide a more aesthetically pleasing look. In addition, patients will often notice an overall improvement in their body shape due to the reduction of unwanted fat in the donor area.
Transform your figure with a BBL
Now is the time to enjoy a more shapely and balanced backside. To learn more about this cutting-edge fat transfer procedure, contact Phillip Dauwe, M.D. Plastic Surgery to book a consultation. Our board-certified plastic surgeon in Dallas, TX is proud to help patients achieve the contours they desire. Dr. Phillip Dauwe looks forward to providing more information on this advanced body sculpting option.