Am I a Good Candidate for Dysport®?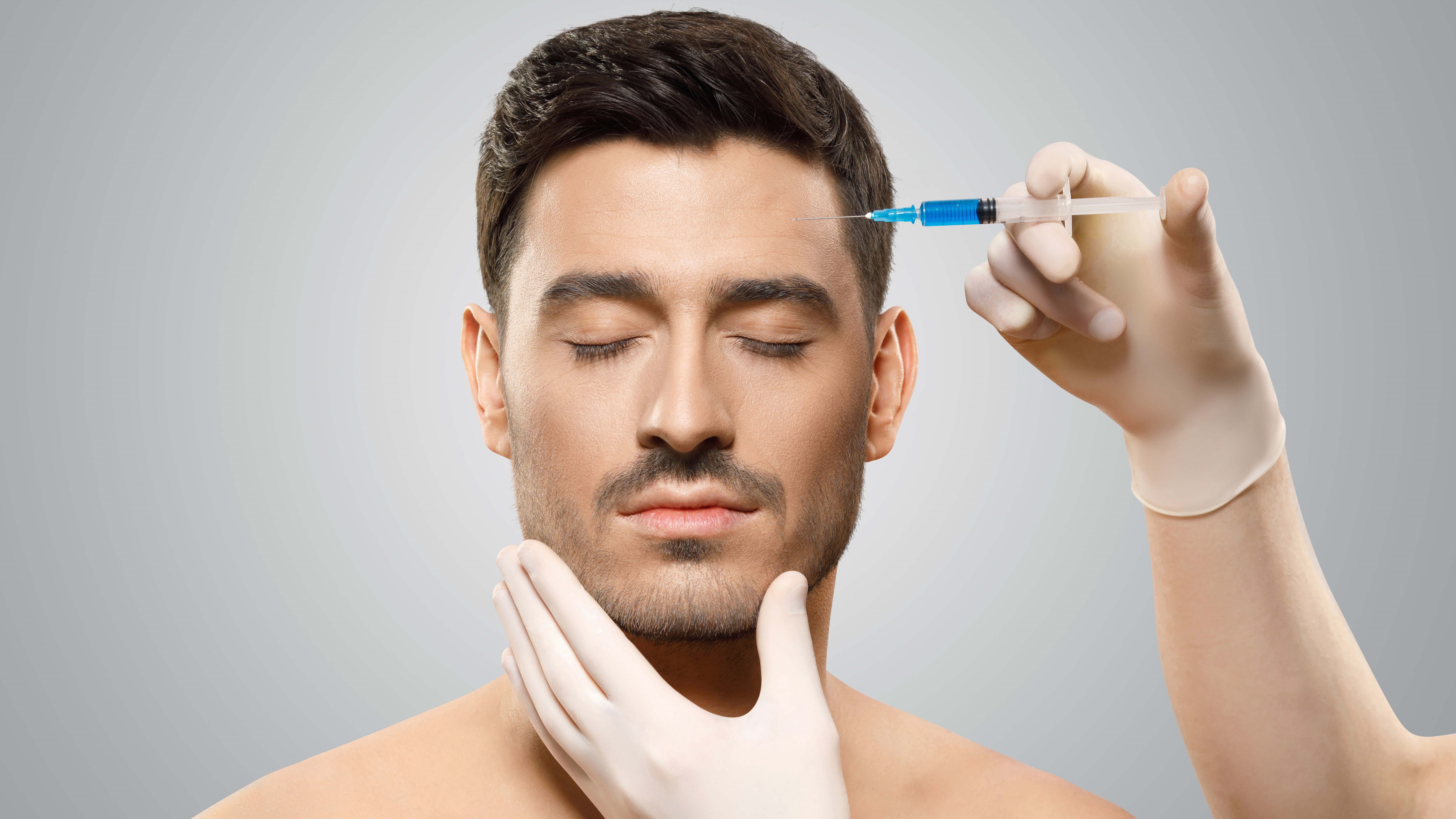 Wrinkle relaxers are a popular way to achieve a younger and more refreshed appearance without going under the knife. While Dysport is one of the most well-known cosmetic injectables on the market, many are unsure if they are eligible for treatment. Board-certified plastic surgeon Dr. Phillip Dauwe has helped countless patients in Dallas achieve stunning results and can determine your candidacy during an assessment.
Dysport is a great anti-aging option for a wide variety of unwanted wrinkles and creases, including frown lines and Crow's feet. Call our aesthetic team at Phillip Dauwe, M.D. Plastic Surgery for an appointment and find out if Dysport is the right option for your unique goals.
What kind of wrinkles does Dysport help?
Dysport is used to reduce dynamic wrinkles and lines. Dynamic wrinkles form as a result of muscle movements like smiling or frowning. These include mild, moderate, or severe frown lines between or above the eyebrows. It can also diminish fine lines around the eyes known as Crow's feet.
Patients of Dr. Dauwe have seen great results from cosmetic injectables because they are nonsurgical, work quickly, and are relatively painless. Our aesthetic team in Dallas can perform wrinkle relaxer treatment with minimal downtime and few side effects.
Who is an ideal Dysport candidate?
Almost any adult who wants to address unwanted wrinkles is an ideal Dysport candidate. However, it is important to have an honest conversation with Dr. Dauwe about Dysport during a consultation. Please inform our team if you have health conditions that could cause complications during or after treatment. We will examine your skin to ensure cosmetic injections are safe and effective for your unique situation.
All candidates for Dysport should understand that wrinkle relaxers are temporary and last for a period of 4 – 6 months. Patients need to come in for follow-up treatments to maintain their results. We recommend booking a refresher appointment before Dysport wears off to ensure optimal outcomes.
What about Dysport side effects?
Most people find cosmetic injectables to be a safe treatment. The most common side effects of wrinkle relaxers include mild redness, swelling, bruising, and discomfort at the injection site. These typically resolve on their own within several days.
Phillip Dauwe, M.D. Plastic Surgery takes every precaution to ensure that our patients are aware of potential side effects and how to minimize them. We will review all risks and benefits associated with Dysport during your initial wrinkle relaxer consultation.
What about other cosmetic treatments?
Some people are a better fit for other cosmetic treatments or products. For example, dermal fillers add volume to the face, fill out hollow cheeks, and plump up thin lips. Dr. Dauwe can make recommendations to address your specific concerns.
Smooth out common signs of aging
Frown lines and Crow's feet can make you feel tired and stressed out. Dysport is a great, nonsurgical way to reduce their appearance and feel more confident about your skin. Contact Phillip Dauwe, M.D. Plastic Surgery and find out if you are an ideal Dysport candidate in Dallas. Board-certified plastic surgeon Dr. Phillip Dauwe offers a variety of anti-aging treatments known to produce stunning results.