BIA-ALCL: Questions and Answers About Breast Implant Removal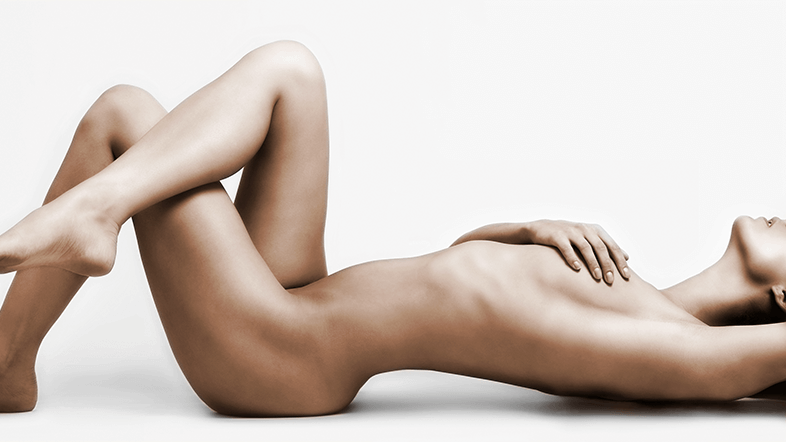 Women considering breast augmentation may have read reports about lymphoma associated with silicone or saline implants. BIA-ALCL, or breast implant-associated anaplastic large cell lymphoma, is a very rare but serious cancer of the immune system. While breast implants are among the safest and most-studied medical devices to date, board-certified plastic surgeon Dr. Phillip Dauwe prepares patients with education and resources about the possibilities of BIA-ALCL at his practice in Dallas, TX.
When BIA-ALCL is diagnosed early, most women are successfully treated. The recommended treatment is removal of the breast implant and the scar tissue around the implant. Some patients also require additional treatment with chemotherapy and radiation. If you or someone close to you is preparing for breast implant removal, Phillip Dauwe, M.D. Plastic Surgery can help. Read on to learn more about saline or silicone implant removal, and schedule a private consultation with Dr. Dauwe.
What are the symptoms of BIA-ALCL?
During your initial breast implant consultation, Dr. Dauwe will review implant options such as round, teardrop-shaped, smooth, textured, saline, or silicone implants. We may suggest certain implant shapes to achieve optimal results while minimizing potential complications in the future. While BIA-ALCL is rare, we can't guarantee that one implant is definitively better than another in terms of safety. This is why Dr. Dauwe takes the time to discuss the risks and benefits of each one.
The most common symptoms of BIA-ALCL are pain or swelling near the implant, usually appearing more than one year after surgery. It is most commonly discovered in the scar tissue around the implant, also known as the capsule. This cancer may also be found in the built-up fluid between the implant and the capsule. If you notice any changes to the breast tissue such as lumps in the breast or armpit, or if you notice a sudden change in the shape or size of the breast, contact the staff at Phillip Dauwe, M.D. Plastic Surgery for an evaluation right away.
How is BIA-ALCL diagnosed?
Experiencing one or several symptoms of BIA-ALCL does not necessarily mean you have it. There is still much to learn about breast implant-associated anaplastic large cell lymphoma, and each case is unique. That being said, doctors have developed a standard strategy for diagnosis and treatment. The specific approach depends on the individual. First, a tissue or fluid sample may be taken to determine the presence of BIA-ALCL. A diagnosis may also require imaging services such as an MRI or ultrasound. If the tests are positive, the patient may undergo additional testing.
How is surgery performed?
There are many reasons why women consider having their silicone or saline implants removed. Some patients simply desire a different profile while others experience issues such as implant rupture. In cases of BIA-ALCL, Dr. Dauwe has tremendous experience with implant removal and will personalize your surgery to fit your aesthetic goals effectively. No matter your reason for implant removal, our facility takes a compassionate approach with women in Dallas and the surrounding areas. We recognize that BIA-ALCL can be a stressful diagnosis and hope to make you as comfortable as possible. Our staff will walk you through the surgical plan during your implant removal consultation.
When it comes to treating BIA-ALCL, early intervention is key. It's important to work with a board-certified plastic surgeon who has extensive training and expertise in breast surgery. Dr. Dauwe is always attentive to the breast position and shape after implant removal. We perform surgery safely and carefully while maintaining the integrity of the tissue without further damage to the breast. Dr. Dauwe may recommend a combination of implant removal and lift surgery if the breast skin has been stretched out from the saline or silicone implants. This requires removing excess skin and tightening the breast tissue to provide better overall support.
What about my breasts after implant removal?
After implant removal and lift surgery, patients can return home after a brief observation period in the surgical facility. The typical recovery period is several weeks but may vary with each patient. Dr. Dauwe will discuss what you should expect in terms of your breasts after implant removal and make recommendations so you will feel more comfortable. This includes pain medication to help with any bruising or swelling in the chest area. Once the initial swelling subsides, you should begin to return to daily activities. Don't hesitate to take off more time if you feel you need it. Our staff will schedule follow-up visits as needed so Dr. Dauwe can monitor your healing.
Compassionate BIA-ALCL Treatment
Your health and safety are always the first priority at Phillip Dauwe, M.D. Plastic Surgery. Please feel free to call our office in Dallas, TX, any time with questions or concerns about breast implant removal and lift surgery. Whether you have silicone or saline implants, we are able to help. Dr. Dauwe is specially trained in aesthetic and cosmetic surgery, including breast augmentation and implant removal. His efforts have resulted in publications and peer-reviewed manuscripts in the medical community. To learn more about BIA-ALCL or your breasts after implant removal, reach out today to schedule your next appointment.