Hollow Cheeks Can be Full Again Thanks to JUVÉDERM® VOLUMA™ XC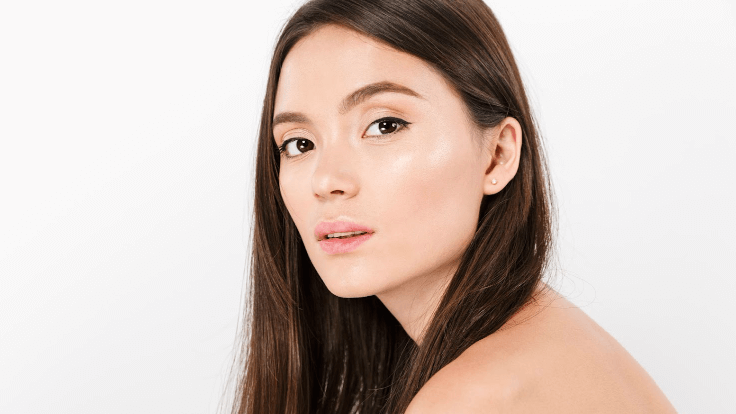 Hollow cheeks can add years to your appearance and make you feel self-conscious. Now, you can restore volume in the mid-face with JUVÉDERM VOLUMA XC. This advanced dermal filler is designed to correct age-related volume loss while adding lift and definition. Board-certified plastic surgeon Dr. Phillip Dauwe knows how to produce natural-looking results that last up to two years.
Call Phillip Dauwe, M.D. Plastic Surgery to schedule an appointment and see why so many people trust our plastic surgeon in Dallas for cosmetic injectables. Read about JUVÉDERM VOLUMA XC below and get ready to help reclaim your youth.
Do you have hollow cheeks?
Volume loss in the mid-face is a normal part of aging, as proteins like collagen decrease over time. This often leads to sagging skin and hollowing in the cheeks and temples. Wrinkles further contribute to the appearance of an aged face, causing people to feel frustrated and embarrassed. You may avoid social situations because of these issues or even hide behind layers of makeup. When cosmetics are not enough, it is time to seek a solution that works.
How do dermal fillers help with hollow cheeks?
Dermal fillers are injectable treatments that plump up the skin and replenish lost volume. Most filler products are made of hyaluronic acid, a natural substance found in the body. As it is administered into the skin, hyaluronic acid binds to water and "plumps" to create a fuller appearance. Best of all, treatment is comfortable and requires no recovery time. Results are visible right away and may continue to improve up to a week after your session.
Why choose JUVÉDERM VOLUMA XC?
Our plastic surgeon in Dallas may recommend JUVÉDERM VOLUMA XC to address the mid-face and cheeks. It contains lidocaine (a local anesthetic) for added comfort during the treatment process. Dr. Dauwe is highly skilled at placing cosmetic injections to achieve stunning and natural-looking results.
Additional benefits of JUVÉDERM VOLUMA XC include:
Minimally invasive procedure
Ability to personalize treatment
Virtually no downtime required
Dermal fillers tend to break down over time, so you may need to come in for follow-up treatments as recommended. This is a great way to stay looking vibrant and refreshed long-term.
What to expect during a JUVÉDERM VOLUMA XC appointment
Dr. Dauwe begins by assessing your cheeks and discussing your goals for JUVÉDERM VOLUMA XC. We may ask you to make some facial expressions to indicate which areas could benefit from additional volume. Injection points are strategically placed, and you may feel some pressure or slight discomfort during treatment.
Once your session is complete, you can return to work and other activities. We may provide post-treatment instructions such as avoiding direct sunlight or the use of certain skin care products. It is also important to inform our team if you have any allergies or medical conditions that could interfere with treatment.
Ask about JUVÉDERM VOLUMA XC
Hollow cheeks can be corrected quickly and conveniently with JUVÉDERM VOLUMA XC. Our plastic surgeon in Dallas is trained in all kinds of injectable treatments to help restore volume and enhance your appearance. Call Phillip Dauwe, M.D. Plastic Surgery to schedule your dermal filler appointment with board-certified plastic surgeon Dr. Phillip Dauwe. We can restore your youthful features and help you feel ready to face the world with confidence.