Should I Get a Surgical or Nonsurgical Facelift in Dallas?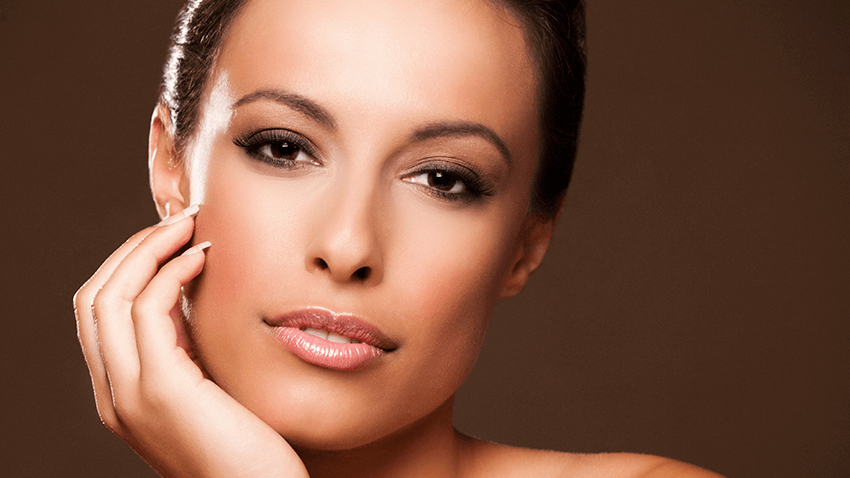 Have you ever thought about making a dramatic change to your face? As you may have guessed, there are a lot of options to choose from. At Phillip Dauwe, M.D. Plastic Surgery, we use cutting-edge methods to address fine lines and wrinkles as well as sagging skin to create an overall younger-looking appearance. Dr. Phillip Dauwe is a board-certified plastic surgeon who rejuvenates skin that has been affected by age, sun exposure, or other environmental factors. 
When it comes to making a decision, there is a big difference between surgical and nonsurgical facelifts. While surgery reshapes the face by removing and tightening the underlying skin, a nonsurgical method uses a combination of wrinkle relaxers and fillers. Each procedure comes with its own benefits, results, and risks. Schedule a consultation with Dr. Dauwe in Dallas, TX, to learn more about your surgical and nonsurgical options. 
What happens during a surgical facelift? 
A surgical facelift primarily focuses on the lower face and neck to minimize signs of aging. Surgical patients generally range from their early 40s to their 70s and 80s based on the health and laxity of the skin. Though some desire the lasting results of surgery, they may be afraid of an unnatural or pulled appearance. At Phillip Dauwe, M.D. Plastic Surgery, we find that poor results are often caused by improper facial analysis and technique. During your private consultation, Dr. Dauwe will assess your features and facial anatomy in an effort to maintain balance during surgery. 
Those with significant wrinkling and loss of facial volume should seek the benefits of a surgical facelift. While there are several facelift techniques to choose from, Dr. Dauwe will select one that best meets your cosmetic goals. To complement the surgery, we may also recommend procedures such as a brow lift, eyelid lift, or facial fat grafting. 
Following surgery, our staff will monitor you overnight before releasing you to a trusted family member or friend. During the healing process, patients may experience moderate discomfort, swelling, bruising, and soreness, which can be relieved with pain medication. We suggest taking several weeks off from work and avoiding any activities that can raise your blood pressure to avoid surgical complications. You can expect to see the long-term results in about 3 – 6 months after the swelling dissipates. 
What happens during a nonsurgical or liquid facelift? 
In a nonsurgical facelift, wrinkle relaxers and dermal fillers such as BOTOX® and Juvéderm® target specific areas without requiring a comprehensive procedure. Also known as a liquid facelift, these wrinkle treatments are great for patients showing early signs of aging. Facial injectables work together to relax the muscles of the face that create dynamic lines while increasing volume below the skin to correct depressions throughout your face. 
A nonsurgical facelift is performed as an outpatient procedure at our facility in Dallas. If it is convenient, your initial consultation can be completed on the same day as the injections. BOTOX is often used as a preventive anti-aging treatment for dynamic wrinkles that have not yet formed. Dermal facial fillers are often ideal for treating fine lines that form on the forehead and around the mouth. 
When you arrive for your appointment, you will be asked to make a few facial expressions such as frowning or squinting so we can visualize where to place the injections. We will then clean the sites with an alcohol pad and carefully administer the injections with a fine needle. If needed, we will give you a cold compress to minimize swelling and bruising. Treatments normally take about 30 minutes, after which you can return to your day as usual.
Following your liquid facelift, try to avoid touching your face and strenuous activities such as exercise for at least 24 hours. You will also be advised to sleep with your head propped up for at least one night to relieve swelling. While you may feel swollen or bruised for a few hours, there should be no lasting or serious side effects from a liquid facelift. Based on the facial injectables you received, results can last several months up to a year, so speak with a member of our team about scheduling a follow-up appointment to refresh your results. 
Surgical or nonsurgical — which is best for me?
A surgical facelift is still the standard for lasting and dramatic results for the lower face and neck. As with any invasive procedure, surgery comes with associated risks and downtime. Some patients may not have the time or energy to face complicated surgery and may opt for a noninvasive procedure to tighten and lift sagging skin. People lean toward facial injectables when they want a fast, noninvasive treatment to address early signs of aging with subtle improvements. 
For more information about surgical and nonsurgical facelift treatments, a consultation with Dr. Dauwe is the best way to get your questions answered. After an examination of your face and neck and a discussion about your desired goals, he will review both surgical and nonsurgical options so you can make the right decision. Learn more about surgical and nonsurgical treatments at Phillip Dauwe, M.D. Plastic Surgery in Dallas, TX. Our goal is to make your face appear more youthful and rejuvenated.