What Fillers Are Used for a Nonsurgical Nose Job?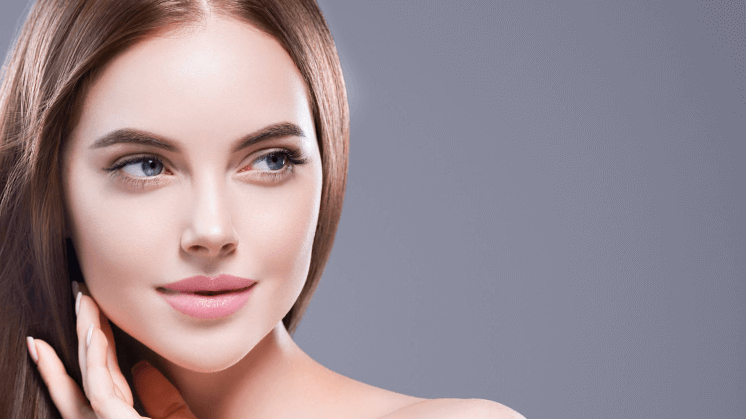 The decision to get a nose job can be daunting. This is because rhinoplasty surgery involves a significant investment in terms of time and money, plus the risks associated with general anesthesia. Fortunately, there is a nonsurgical way to improve the appearance of your nose. Phillip Dauwe, M.D. Plastic Surgery uses injectable dermal fillers to provide instant results with very little downtime.
Board-certified plastic surgeon Dr. Phillip Dauwe may recommend hyaluronic acid-based dermal fillers in Dallas, TX, including Restylane® and JUVÉDERM®. Call now to schedule a nonsurgical nose job and get started with cosmetic injectables – we understand the importance of getting the results you want without any major procedures.
What issues can dermal fillers correct?
Dermal fillers are generally used to target hollow areas of the face that could use a little extra definition or volume. When administered into the nose, they correct minor asymmetries, smooth out bumps and ridges in the bridge, and even make a crooked or hooked tip seem straighter. If you are unsure about cosmetic injections, Dr. Dauwe can perform an evaluation and explain the best options for your particular concerns.
What are dermal fillers made from?
Hyaluronic acid (HA) is the main active ingredient in many dermal fillers. It is a naturally occurring substance that makes our skin firmer and more youthful-looking. In fact, HA is found in many beauty products and treatments. Products like Restylane and JUVÉDERM contain HA as the primary ingredient, along with other additives that improve its effectiveness.
Hyaluronic acid dermal fillers are safe and biocompatible – they dissolve naturally within the body over time, leaving no trace. They also contain lidocaine, an anesthetic that makes injections more comfortable for patients. Phillip Dauwe, M.D. Plastic Surgery only uses the highest quality products to perform the treatment.
Why get a nonsurgical nose job?
Rhinoplasty surgery is not necessarily the best choice for everyone. Some people are not candidates for these procedures due to medical conditions or age, while others are simply not willing to go under the knife. Dermal fillers in Dallas, TX provide the following benefits:
Minimally invasive: Cosmetic injectables do not require any incisions or downtime. The entire procedure takes about 30 minutes, and there is little discomfort involved.
Affordable: Fillers are more affordable than surgery due to the lower cost of materials and shorter time requirement.
Instant results: You should see the outcomes of your dermal fillers right away.
How is a liquid rhinoplasty performed?
Dr. Dauwe begins each nonsurgical procedure with an assessment to ensure your candidacy for dermal fillers and which ones can meet your needs. We then use a thin needle to administer the filler into certain areas and create a smoother, more symmetrical shape. The process is relatively painless – best of all, there is no waiting around for weeks to see your results.
Get a nonsurgical nose job
Your nose is a very important feature, and you should feel confident about its appearance. Phillip Dauwe, M.D. Plastic Surgery offers dermal fillers in Dallas, TX to create subtle but powerful results. Now you can discover products like Restylane and JUVÉDERM and get started with treatment today. Schedule an appointment with board-certified plastic surgeon Dr. Phillip Dauwe and see how a liquid rhinoplasty can transform your nose without surgery.