What Ideal Facelift Candidates Should Know About Surgery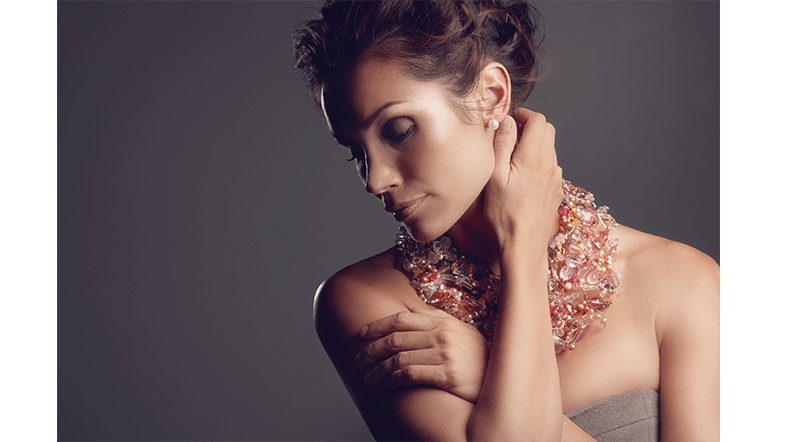 Sagging and wrinkling skin are a natural part of the aging process but can make you feel self-conscious about your appearance. Tightening and smoothing out the skin can correct the most common signs of aging and create a youthful look. Dr. Phillip Dauwe is a board-certified plastic surgeon who offers facelift surgery with dramatic yet natural-looking results. At Phillip Dauwe, M.D. Plastic Surgery, we focus on the lower half of the face to address volume loss and loose skin.
Facial aging often manifests in the nasolabial fold, jowls, and marionette lines. Dr. Dauwe determines the facelift technique based on your problem areas and unique anatomy and skeletal structure, making this a completely customized procedure. As with any cosmetic procedure, it is important to understand whether you qualify for surgery. To discover how we can refresh and renew your features, please call our plastic surgery clinic in Dallas, TX to schedule your initial confidential consultation.
Should I Get a Facelift?
Aging isn't the only reason why you may notice changes in your appearance. Genetics and lifestyle also play a role in how you age and when it starts to happen. This includes drooping around the jawline or loose skin on the neck. When anti-aging creams or noninvasive methods are not getting you the results you want, it may be time to take action against the factors that make you look less like your energetic self. Since surgery is designed to lift the skin and muscles on the lower half of the face and neck, any of these issues can be corrected at our plastic surgery clinic with a facelift procedure from Dr. Dauwe:
Loose or folding skin on the neck

Wrinkles around the nose and mouth

Sagging skin, from the cheeks to the jawline

Volume loss in the cheeks and around the mouth
Any facial cosmetic surgery should be taken seriously, which is why individuals need to be in good overall health beforehand. When in doubt, let us know about any preexisting medical conditions in advance that may interfere with plastic surgery recovery. Ideally, patients should also have facial skin with a good amount of elasticity and flexibility. Since cigarettes and other nicotine products are a setback to the healing process, Dr. Dauwe also requires that patients are nonsmokers. Even if you are not a candidate for surgery, we can discuss less invasive options for facial rejuvenation such as facial injectables.
What Will My Results Look Like?
No one wants to look like they've had work done. In the pursuit to look young again, many patients unfortunately walk into their surgery with no clear expectations and goals; even worse, they try to look like someone else, such as their favorite celebrity. The goal of a facelift, however, is to look like a younger and more refreshed version of yourself. Facelifts are tailored to meet your needs, which is why an initial consultation at our plastic surgery clinic in Dallas, TX with Dr. Dauwe is of high importance.
You should know that while a successful facelift can take years off of your appearance, it won't stop the aging process. You may eventually need touch-ups such as dermal fillers and facial treatments as time goes on. Dr. Dauwe may recommend other complementary procedures such as a brow lift or eyelid lift to make the end results more satisfying. With a diligent skincare routine and sun protection, you can ensure gorgeous results for years to come.
Facial Cosmetic Surgery Technique
If you've ever seen a patient with a pulled look after surgery, that means they had the skin tightened, but not the underlying muscles. A facelift is one of the only plastic surgeries that tightens the underlying muscles and redrapes the skin of your face and neck. Facelifts are a great option for women and men alike, though the techniques used may be slightly different to match your individual facial anatomy. Dr. Dauwe works with the entire facial structure to deliver the right appearance.
Before your procedure, the staff at Phillip Dauwe, M.D. Plastic Surgery will review recovery instructions and schedule follow-up visits to monitor your progress. We are happy to walk you through the process from beginning to end. Patients may use pain medication to alleviate any discomfort, swelling, or bruising that occurs as a result of surgery. These side effects are temporary and should resolve over the next several weeks. At 3 – 6 months, you will begin to notice long-term results.
Rejuvenate Your Appearance
If you're interested in a facelift, we know that it is critical to visit a plastic surgery clinic that has performed countless successful facelift procedures. From the moment of your first consultation, you will immediately feel the Phillip Dauwe, M.D. Plastic Surgery difference. Dr. Dauwe strives to match facial cosmetic surgery candidates with the right set of tools for the best results possible. At our Dallas, TX facility, you can be confident about your facelift, especially in the hands of a plastic surgeon with the skills to deliver natural results. Book your next consultation today.