Hanging or loose skin on your rear end can be discouraging, especially for those who diet and exercise regularly. Individuals who have recently lost a significant amount of weight suffer greatly from this condition. For this reason, board-certified plastic surgeon Dr. Phillip Dauwe recommends butt lift surgery to address stretched skin with skin tightening and removal to reveal a firmer, lifted bottom. There are quite a few benefits of receiving a butt lift, like a plumper backside in a more lifted position with taut skin underneath. This promising skin tightening surgery can also be performed in conjunction with other body sculpting surgeries, such as an abdominoplasty, a thigh lift, or a lower body lift. Call Phillip Dauwe, M.D. Plastic Surgery in Dallas, TX to learn more.
Reviews
"Dr. Dauwe and his staff are like a dream team! I legit leave wanting to be friends with his staff they are all so adorable. Seriously though, any type of surgery is so scary and they make the experience so comfortable. I felt like he listened to what I wanted and was honest with what was going to be realistic with my body type. I was referred by Dr.Dauwe by a few of my clients and am so thankful I chose him to do my procedure. If you're in the Dallas area I wouldn't recommend anyone else. Truly grateful to have had such an amazing experience! Thank you Dr. Dauwe for everything!"
- T.C. /
Google /
Apr 30, 2019
"To say I am happy is an understatement. I cannot express thankful I am to have met Dr. Dauwe. He has completely changed my life. I came to see him for a breast reduction and before I left I knew this was where I needed to be! His staff, Julie and Sara, are the sweetest girls and made this process so simple for me. They both answered all of my questions, no matter how many times I called! From start to finish, they are there the entire way. I recommend him to everyone I know. If you're looking for any type of aesthetic surgery, GO SEE DR. DAUWE! You will not be disappointed. He is simply the best."
- B.C. /
Google /
May 21, 2021
"I had a breast reduction with Dr. Dauwe and I can honestly say it was the best decision I ever made! Dr. Dauwe and his staff made this process so easy and delightful for me. Julie and Staff were incredibly kind and answered all of my questions. They made me feel comfortable from start to finish. As soon as you walk in to his office you feel like family. I have recommended Dr. Dauwe to anyone and everyone I know. I could not have been happier with my results, my recovery, or the experience. The best doctor EVER! You will not be disappointed."
- L.F. /
Google /
May 20, 2021
"If you're looking for a surgeon for breast reduction, you can stop here: Dr. Dauwe is the best - I am floored at how my breast reduction with Dr. Dauwe has transformed my confidence. I used to never want to be in photos, could never find clothes that fit me, never felt pretty in anything or good about myself at all really. It was a big decision to have surgery, especially at a young age, but I don't regret it for a second!I also can't say enough about how amazing he and his team (Julie, Sara, and Bre) have been during this entire process- I don't have a single complaint. Any time I had a question or concern about anything, they were on it. My results are exactly what I wanted- honestly I could have gotten half of what I got and still would have been thrilled. With all my heart, thank you Dr. Dauwe and your wonderful team!"
- A. /
RealSelf /
May 20, 2021
"The results are beyond what I expected - Coming in HOT with another 5 star review! I recently had a full mommy makeover by Dr. Dauwe and I don't think I can even put into words my gratitude for him and his team. Hands down THE BEST surgeon in Dallas. From my tummy tuck, to some lipo and a breast reduction/lift - 2 weeks post opp, I look amazing! The results are beyond what I expected!! The entire team is extremely kind & helpful anytime you need them. If you are reading this post and have questions about my experience, find me on IG because I will rant and rave your ears off until you go see him! Dr. Dauwe, I truly thank you for changing my life!!"
- S. /
RealSelf /
May 12, 2021
Previous
Next
Should You Get A Butt Lift?
Ideal candidates for a butt lift surgery at Phillip Dauwe, M.D. Plastic Surgery usually seek out a surgical alternative when their diet and exercise efforts do not correct their misshapen bottom. Unfortunately, once the skin loses its elasticity, it is incredibly challenging to lift the butt without removing or tightening the skin. Dr. Dauwe might recommend a butt lift to mature individuals with sagging skin or young individuals with excess loose skin from weight loss. Patients who have previously been pregnant might also notice a difference in the nature of the skin around their buttocks.
Surgical Technique for Butt Lift Surgery
If you have chosen just the butt lift procedure, it will be performed on an outpatient basis the day of your surgery. If you are combining multiple procedures, Dr. Dauwe may recommend you be admitted to the surgical center for overnight observation for the beginning stages of your recovery. The butt lift itself can be performed in around two hours with general anesthesia. Incisions will be made under the fold of your buttocks, where the thigh and bottom meet. Loose skin will be cut away so the skin remaining can be lifted to a more appealing position. The muscles will be simultaneously tightened as well. Sometimes it is recommended that liposuction should be added to the surgery for the best results. When the procedure is finalized, your incisions will be sewn closed and monitored in the recovery area by our skilled team of medical professionals.
What to Expect for a Butt Lift Procedure
After a butt lift surgery, you can expect to experience swelling and bruising around and on the surgical site, which could last a number of months. It will likely be uncomfortable to sit in a normal position for a period of time so we highly advise you heed the medical advice provided to you. It is of the utmost importance that you report to every follow-up appointment and keep a close eye on your healing incisions. As the swelling decreases, you will start to notice the results of your surgery. For some, results may not be noticed for a full year after their surgery. After recovery, any scars that remain visible can typically be concealed beneath clothing. If you have concerns or questions, please contact Phillip Dauwe, M.D. Plastic Surgery for help.
Frequently Asked Questions about Butt Lifts
How much does a surgical butt lift cost?
The price of a surgical butt lift procedure will vary from patient to patient. During your initial consultation, we will discuss your desired outcome to create a customized treatment plan that fits your budget. We will also talk with you about specific out-of-pocket costs and payment plans.
What is the difference between a butt lift and liposuction?
A butt lift procedure is more beneficial for individuals who are experiencing loose skin or wrinkles under their buttocks. While liposuction is a fat removal procedure, a butt lift will not remove excess fat. Therefore, if you have healthy skin laxity but are suffering with excess fat, liposuction may be better suited for your aesthetic goals.
Will I have visible scarring?
Like with most surgical procedures, scarring is to be expected. However, Dr. Dauwe works to make scarring as minimal as possible. Additionally, incisions are made in the natural folds and contours of your body so that they are better concealed.
What happens if I gain weight after surgery?
The results of a butt lift procedure can be compromised if there is significant weight gain after the procedure. Therefore, a butt lift is only recommended if you are close to or at your goal weight. It is also recommended to stick to a healthy diet and exercise routine to maintain your results after a butt lift surgery.
Can I also get a fat transfer during a butt lift procedure?
While a butt lift procedure creates a firmer and tighter appearance to the buttocks, it does not add volume. A fat transfer procedure uses your own fat from elsewhere in your body to then inject it into the buttocks. It is often combined with a butt lift surgery if you are wanting to further enhance your results.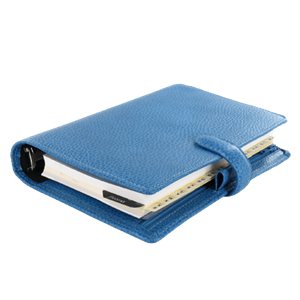 Plan Your Procedure
Recovery Time

3 – 6 Weeks

Average Procedure Time

1 1/2 Hours

Post-op Follow-up

Week 2 & 6, Month 3, 6, & 12

Procedure Recovery Location

Outpatient
Contact Us
Call our Dallas, TX facility for more information about butt lift surgery and its benefits. This skin tightening surgery minimizes loose skin on and around the buttocks to create a sexier backside — as well as a voluminous silhouette. Contact Phillip Dauwe, M.D. Plastic Surgery today to learn how we can help you discover a more confident you.
Related Procedures