Some patients may require a special abdomen procedure after they have lost a considerable amount of weight, or if they have what is referred to as a hanging "apron" of skin on the lower abdomen. This typically consists of an excessive amount of skin that cannot be treated with weight loss. Skin removal surgery of this nature is known as a panniculectomy. The hanging loose skin, or "apron" is known as a pannus. This is comprised of excess skin and pockets of fat. It tends to hang down over the genital area and rests on the thighs in most patients. This condition can cause discomfort and medical issues for individuals, and in many cases, this surgery becomes necessary in order to improve one's quality of life. Call Phillip Dauwe, M.D. Plastic Surgery in Dallas, TX to schedule a private consultation with Dr. Phillip Dauwe to learn more.
Reviews
"Dr. Dauwe and his staff are like a dream team! I legit leave wanting to be friends with his staff they are all so adorable. Seriously though, any type of surgery is so scary and they make the experience so comfortable. I felt like he listened to what I wanted and was honest with what was going to be realistic with my body type. I was referred by Dr.Dauwe by a few of my clients and am so thankful I chose him to do my procedure. If you're in the Dallas area I wouldn't recommend anyone else. Truly grateful to have had such an amazing experience! Thank you Dr. Dauwe for everything!"
- T.C. /
Google /
Apr 30, 2019
"I can't recommend Dr.Dauwe enough! I consulted with two other doctors but am so glad I chose his practice. Dr.Dauwe and his staff are all so professional and knowledgeable, and make me feel super comfortable every time I see them. I am one week post op and have been pain free and feel amazing. My results are even better than expected, couldn't be happier!"
- C.P. /
Google /
Apr 19, 2022
"Where do I begin? Seriously the BEST Dr and staff ever! 14 years ago I had a breast lift and augmentation at a different location. Immediately started having complications, resulting in multiple skin graphs and reconstruction. Also resulting in nerve damage. I've been SCARED to get this issue fixed. Until my best friends and several of their family members shared their experience with Dr Dauwe and his staff! AMAZING! So I gave them a shot, and let me tell you my experience with them and their entire staff was just as if not more amazing! Not only did they calm my fears and gave me my confidence back, you could not ask for a better staff and Doctor Who genuinely cares about your well-being and your needs. This has been some thing that has lowered my self-esteem for the past 14 years and I finally feel whole again! The surgery went perfect with Little pain and I was so worried about the healing process because of the last experience I had with another office. But so far I am doing beyond better than expected and they have been nothing but amazing! My husband and I were blown away with the surgery center and all the staff there just being over and abundantly caring not just being nice because it's their job but genuinely caring about you! I simply cannot say enough! If you were looking for a cosmetic doctor for any reason I highly recommend Dr. Dauwe and his wonderful staff! Thank you again for giving me back my confidence!"
- K.S. /
Google /
Apr 15, 2022
"I could not be happier with the results from my breast augmentation. Dr. Dauwe is not only an extremely talented surgeon, but he and his whole team are compassionate, patient, and beyond generous. They have truly given me the breast's of my dreams!!! Thank you, thank you, thank you! 12/10 recommend Dauwe Plastic Surgery to anyone!!"
- L.M. /
Google /
Apr 08, 2022
"One week post-op and feeling GREAT!! couldn't be happier!! First surgery and first time under anesthesia I was NERVOUS. I had my surgery on a Thursday and I was back to work by Monday. The pain was one of my big concerns and I only had "pain" the two days after surgery. I would say 3/10 wasn't bad at all. Consulted with 5 different doctors regarding breast augmentation. 1 made me feel horrible, 3 were ok, but Dr. Dauwe and his staff made me feel so comfortable. I had my consultation with him and immediately after, I scheduled my surgery. Dr. Dauwe not only picked the PERFECT size for me, but he really took the time to listen. He answered all my questions/concerns, and I instantly trusted him. Julie and the staff are absolutely amazing!! They are so professional and made the process so easy and smooth. I am so happy I chose Dr. Dauwe. He is so talented and his work is phenomenal. Dr. Dauwe, Julie, Sara and all the staff thank you so so much!!!"
- D.C. /
Google /
Apr 01, 2022
Previous
Next
Is A Panniculectomy For You?
You may be an ideal candidate for panniculectomy if you are in overall good health, are a nonsmoker, and wish to address cosmetic or medical concerns with this surgical technique. A panniculectomy may also be a good option for those who have persistent rashes or infections near the target area or hanging folds of skin. Prior to your procedure, Dr. Dauwe will perform a thorough one-on-one consultation to determine if this surgery is right for you.
Panniculectomy Procedure Technique
A panniculectomy is considered an outpatient procedure and is usually performed under general anesthesia in an accredited surgical facility. There are several incision types including a horizontally-oriented incision between the pubic hairline and belly button, a vertical midline incision, and/or an incision around the navel. The approach used will be based on the amount of excess skin and fat that needs to be removed. The abdominal skin is then pulled down and once the unwanted tissue is trimmed, the remaining skin is sutured together. Typically, this procedure takes about two hours to complete.
What to Expect for a Panniculectomy
After surgery, the incision will be properly dressed and a compression garment will be provided to help reduce discomfort and swelling. The garment should be worn until advised otherwise by Dr. Dauwe. Specific aftercare instructions will be provided to aid in your recovery process and healing. It's important to rest for the first few days, but after about two weeks, normal activities can be resumed. Strenuous exercise should be avoided for about 4 – 6 weeks or until Dr. Dauwe has cleared you for such activity. If you have any questions or concerns during your recovery, do not hesitate to call our office. We are here to help assist you in any way we can.
Frequently Asked Questions about Panniculectomy
How much does it cost?
The cost of your panniculectomy surgery will depend on the type of anesthesia used, facility fees, and if you are combining any other procedures with your treatment. During your consultation, Dr. Dauwe can go over your surgical plan and discuss all your financial options. We accept many forms of payment and can help you find no-interest medical financing.
Tummy tuck or panniculectomy?
Although both of these procedures address the abdominal area, they are different and are performed for varying reasons. A tummy tuck removes loose skin and tightens the remaining skin above and below the belly button for a leaner look. A panniculectomy removes hanging skin and fat from the lower abdomen, but does not typically tighten the underlying muscles. During your private consult, Dr. Dauwe can go over all the differences between the two and help you decide which surgery is best for your needs and goals.
Combination procedures?
A panniculectomy can be combined with another cosmetic procedure such as breast augmentation, a breast lift or liposuction that targets another area of the body. This is sometimes referred to as a "mommy makeover" and is considered a common practice, especially where pregnancy, weight gain, and breastfeeding are concerned.
Scarring?
Unfortunately, scarring is a part of this procedure. However, every effort is made to minimize scarring and the incisions are generally placed in locations easily concealed by undergarments. For women who have had a previous C-section, the original C-section scar will be replaced with the tummy tuck incision. Most patients feel the physical results of this surgery far outweigh any scarring left behind.
Pregnancy or weight gain?
For optimal results, it is recommended that patients wait to have a panniculectomy until you are finished having children. This is to ensure the stretching and weight gain that occurs with pregnancy does not compromise the results of the surgery.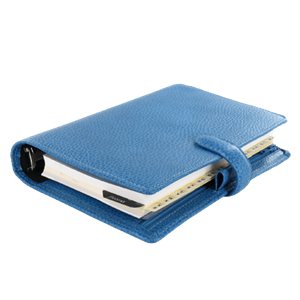 Plan Your Procedure
Recovery Time

3 – 6 Weeks

Average Procedure Time

2 Hours

Post-op Follow-up

Week 2 & 6, Month 3, 6, & 12

Procedure Recovery Location

Overnight Stay
Contact Us
Do you have unsightly skin or fat in your lower abdominal area? Thanks to modern techniques and Dr. Dauwe's exceptional skill set, these issues can be improved with a panniculectomy. Start loving your body again with the help of this revolutionary surgery. Call our office in Dallas, TX to schedule a private consultation to learn more. We look forward to speaking with you and making your cosmetic dreams a reality.
Related Procedures