About Breast Augmentation
Breast augmentation is a procedure that reshapes the breasts to create a fuller look. It is generally known to be one of the most popular cosmetic surgeries, providing women who dislike their breast appearance an effective opportunity for improvement. With the help of implants or a fat transfer, this enhancement surgery corrects breast shape and size, resulting in a beautiful and natural outcome. Dallas, TX board-certified plastic surgeon Dr. Phillip Dauwe is experienced in implementing this treatment and performs numerous breast augmentations every year. When you have your consultation at Phillip Dauwe, M.D. Plastic Surgery, Dr. Dauwe will assess your aesthetic concerns and inform you on all of your options. Call our Dallas, TX office today so we can create a customized treatment plan that will help you achieve your cosmetic goals.
Breast Augmentation Implant Options
During your initial consultation with Dr. Dauwe, the appropriate implant will be selected based on your body size and shape, as well as your aesthetic goals. Implants for augmentation are made in an assortment of shapes, sizes, profiles, and textures — each of which are considered carefully in order to reach the desired result. Still, the most commonly used implant types are silicone or saline, both widely popular and approved by the Food and Drug Administration (FDA). Other considerations include a form-stable implant known as a gummy bear implant and fat grafting (known as a fat transfer). In addition to the type of implant used, there are other distinct factors to decide.
Breast implant size is distinguished based on the cubic centimeters (CCs) of saline or silicone used. To determine the right volume, Dr. Dauwe will measure how much native breast tissue exists and the size you hope to achieve. In the operating room, it is normal for Dr. Dauwe to temporarily switch out various implants to get a better idea on a suitable fit.
Implants come in either a teardrop or round shape. Both of these shapes are widely used; however, most of our patients prefer a round implant. It generally looks and feels more natural while adding a fullness to the top of the breasts that most patients look for.
Implant profile equates to how far out the implant projects from your chest wall (projection). In other words, this is what is visible from the side angle. Profiles range from low to extra high.
We understand all of the considerations may be overwhelming, but picking the appropriate implant is somewhat simplified once given the opportunity to go over the important points with Dr. Dauwe. Dr. Dauwe will give you a range of implants that are suitable for your soft tissues, and your goals will guide further guide the implant you choose. These considerations, coupled with the knowledge of Dr. Dauwe, help to ensure the anticipated outcome is met.
Breast Augmentation Reviews
"Dr. Dauwe did a fantastic job on my breast augmentation. I was impressed by his ability to give me exactly what I requested. Even more impressive was his caring, respectful attitude and availability to answer all my questions before and after surgery. His staff also deserve a five star rating for customer service. I am confident any other woman would have the same type of experience with his skill and supportive office staff."
- M.M. /
Google /
Dec 20, 2017
"For years, I have been considering getting a breast augmentation. As exciting as it was to dream about, the nervousness of having the operation kept me from following through with it. When I met with Dr. Dauwe, his kind, professional approach gave me the assurance that I was making the right decision. From beginning to end, from bedside manner to surgical talent, working with Dr. Dauwe has been an excellent experience. I am incredibly pleased with the outcome and would highly recommend him to everyone."
- J.G. /
Facebook /
Jan 13, 2018
"For years, I have been considering getting a breast augmentation. As exciting as it was to dream about, the nervousness of having the operation kept me from following through with it. When I met with Dr. Dauwe, his kind, professional approach gave me the assurance that I was making the right decision. From beginning to end, from bedside manner to surgical talent, working with Dr. Dauwe has been an excellent experience. I am incredibly pleased with the outcome and would highly recommend him to everyone."
- J.G. /
Google /
Dec 20, 2017
"Since I was 14 I knew I wanted a breast augmentation. My breasts were never full, I always felt boyish and like I didn't look like all of the other girls with such a flat chest. After searching and searching for a credible doctor I found Dr. Dauwe and his staff, and they blew everyone else out of the water! His assistant Julie scheduled me quickly, and she kept in touch with me, making sure I was ready for surgery. She was so kind and she gave me a thorough run down of how the whole process works. I love how excited this office is for each patient. They call you by name and the entire experience is so personable. Dr. Dauwe is the most knowledgeable surgeon I have ever met. Not only does he make sure you are completely comfortable and answers every question you have, he also used wonderful analogies to explain things in a way that I could truly grasp them. His bedside manner was amazing. He genuinely cares about the well being of his patients and it shows. He is thorough with his work, and you can tell he's super passionate about it. My surgery was a breeze. I am an extremely anxious person and the anesthesiologist made sure that I felt comfortable and calm before I went under. Before I knew it, my A's were D's and I was on my way home!! I napped, woke up, and went to dinner. The. Same. Day. I had the best experience ever with Dr Dauwe and his staff, I highly recommend him and will definitely be seeing him again in the future."
- C.D. /
Google /
Jul 20, 2018
"Amazing experience - Last year, I had my first set of implants and a breast lift performed. 10 months later I was diagnosed with a condition called capsular contracture and needed to have another surgery. From the beginning Dr Dauwe was compassionate, professional, thorough, and took what was a tragic situation for me and gave me complete confidence and trust. I could not have chosen a better surgeon and artist..."
- C. /
RealSelf /
Sep 13, 2018
Previous
Next
Are Breast Implants For You?
The decision to undergo breast augmentation surgery is a personal one. If you are thinking about having this procedure, it is essential you do it for yourself and nobody else. You should be healthy with breasts that are fully developed and be the proper age to have implants. If you are unhappy with the shape of your breasts because they seem deflated, you could benefit from this cosmetic surgery. Moreover, if your breasts have changed due to aging, nursing, or weight loss, this treatment can give them life with increased shape and fullness. It is an option for those who are extremely fit or have little to no original breast mass.
Breast Augmentation Surgical Technique
Incision placement, as well as implant location, are decisions that are generally made ahead of surgery. During breast augmentation, the chosen incision is created and then the appropriate breast implant will be placed into its position. There are three techniques that may be chosen for implant placement. These are either under the pectoral muscle (subpectoral), in front of the muscle and behind the breast tissue (subglandular), or in front of the muscle, but under the connective tissue lining of the muscle (subfascial). The incision location depends entirely on your personal desires.

Implant Incisions and Scarring
Breast augmentation can be performed through the fold beneath your breast (IMF incision), through your armpit (Trans-Axillary), or along the bottom of your areola (Peri-areolar). This decision can be refined by a discussion of the pros and cons with Dr. Dauwe, but ultimately, scar location should be determined by your preference. We will apply our multi-modal scar management protocol to keep your scars as discreet as possible.
Fat Transfer
Breast augmentation can also be performed with fat transfer after liposuction. Liposuction is performed on your trunk or thighs, and this fat is transferred to your breasts. While this technique provides the most natural result, it is limited in the size of breast that can be achieved. The benefit of this technique is enhancement of body shape from the liposuction.
What to Expect with a Breast Augmentation
Breast augmentation is an outpatient procedure with the patient under general anesthesia. Following the incision, the breast implant will be placed through the incision into a surgically created pocket. Once the implant is in position, the incision is carefully secured with several layers of sutures. Each patient will be taken to a private recovery space and observed prior to being released to home. Our system allows patients to recover from their breast augmentation in 24 hours. Our technique adjusts every step of the process and is aimed at reducing nausea, pain after surgery, immobility, and stiffness. This surgery results in gorgeous outcomes that feel and appear both normal and natural. This procedure oftentimes can be a life changer for many women, offering them the opportunity to feel more comfortable in their own skin.
Frequently Asked Questions about Breast Augmentation
How much does breast augmentation cost?
Your cost for breast augmentation will vary depending on your choices and whether you are getting any other surgeries. As soon as your treatment plan is made, Dr. Dauwe will go over estimated costs, as well as financing options.
Do I need a breast lift or augmentation?
Your plan might include implants, a lift, or both. Breast lift surgery or mastopexy removes loose skin and raises the breasts, while implants enhance the shape and size. In your consultation with Dr. Dauwe, he will listen to your concerns and goals before discussing your treatment options. An augmentation and lift are usually included in a mommy makeover to revitalize the breasts after breastfeeding and pregnancy.
Can I combine Implants and Fat Transfer?
Absolutely. This is called a composite breast augmentation and can lead to excellent natural results.
Can I breastfeed with implants?
If you are considering building your family and breastfeeding after augmentation surgery, speak with Dr. Dauwe during your consultation. While it is possible to breastfeed after breast augmentation surgery, the right technique and incision placement must be used to minimize the impact on breast function. Breastfeeding and pregnancy result in changes in your breast size and can affect your results, which is why it is better to wait until your family is complete before you consider breast surgery.
Can I have my implants removed?
You might decide that you would like to remove or replace your implants. Should this happen, Dr. Dauwe offers breast revision surgery. In revision surgery, your old implants will be either replaced with different implants or removed. If you want to have your implants removed, you might want to consider a breast lift to tighten and tailor the loose skin in the absence of the implant. For any concerns or questions after your augmentation, schedule a consultation at Phillip Dauwe, M.D. Plastic Surgery to learn more about your options.
Do implants cause breast cancer?
The FDA (Food and Drug Administration) is investigating a link between implants and ALCL (anaplastic large cell lymphoma). This isn't breast cancer; it is a cancer of the immune system. According to WHO (World Health Organization), implant-related ALCL is very rare and if caught early, it's highly treatable. Dr. Dauwe encourages all patients with implants to get frequent screenings for breast cancer. Please discuss this with Dr. Dauwe at your consultation. He welcomes these questions and is focused on giving you the information you need to make an educated decision.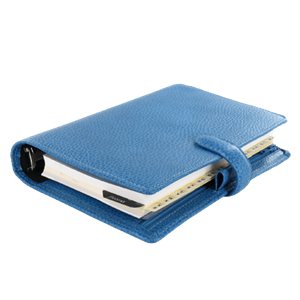 Plan Your Procedure
Recovery Time

3 – 6 Weeks

Average Procedure Time

1 Hour

Post-op Follow-up

Week 2 & 6, Month 3, 6, & 12

Procedure Recovery Location

Outpatient
Contact Us
Breast enhancement surgery with implants is well sought out for many excellent reasons. It is considered safe and creates gorgeous aesthetic results. With numerous considerations, you can attain the look you have always wanted. Dr. Dauwe is pleased to offer this surgery and we welcome you to learn more. Contact Phillip Dauwe, M.D. Plastic Surgery in Dallas, TX to make your initial consultation.
Related Procedures
Related Posts