The term gynecomastia refers to benign enlargement of the male breast. This condition is one that can produce a feminine chest due to the increase of growing breast tissue. Many times, gynecomastia is related to an unknown hormonal problem. It may also be caused by certain medications, steroids, weight gain, marijuana use, or it can be hereditary. Men with this condition often feel embarrassed in situations where the chest is exposed such as at the beach, pool, or at the gym. Board-certified plastic surgeon Dr. Phillip Dauwe performs surgical gynecomastia reduction for men who suffer from gynecomastia. This surgery has a high success rate and is one of the more common cosmetic treatments for men at Phillip Dauwe, M.D. Plastic Surgery in Dallas, TX.
Reviews
"Dr. Dauwe and his staff are like a dream team! I legit leave wanting to be friends with his staff they are all so adorable. Seriously though, any type of surgery is so scary and they make the experience so comfortable. I felt like he listened to what I wanted and was honest with what was going to be realistic with my body type. I was referred by Dr.Dauwe by a few of my clients and am so thankful I chose him to do my procedure. If you're in the Dallas area I wouldn't recommend anyone else. Truly grateful to have had such an amazing experience! Thank you Dr. Dauwe for everything!"
- T.C. /
Google /
Apr 30, 2019
"SIMPLY THE BEST. I am so happy I chose Dr. Dauwe and his incredible staff for my breast reduction. I have never had surgery before and they made me feel comfortable and assured that I was in good hands. I can't recommend this place enough and feel fortunate to have found a place that truly cares about their patients. Thank you all!"
- R.S. /
Google /
Nov 29, 2021
"I wanted to do a breast reduction for over a decade and was nervous and decided not to go through with it due to my skin keloid. A previous surgeon told me I would scar really bad afterwards. After having my son, my breast were even larger. I decided to go ahead and go through with the breast reduction knowing there was a chance of scarring. Dr. Dauwe explained to me my chance scaring, but had a oncologist doctor lined up to start radiation immediately after the procedure. Well his approach worked, no scaring and the reduction was successful. Also in the process of the breast reduction procedure he was able to do the lift and remove an unwanted tattoo. I definitely recommend him."
- A.C. /
Google /
Nov 29, 2021
"I had been considering a face lift but I was nervous. I decided to go get a consultation with Dr Dauwe because of his excellent reputation. As soon as I walked in his office all the staff made me feel welcome. Dr. Dauwe, Julie, Sara and Brea and the rest of the staff were very friendly, professional and helpful! He performed a face lift on me a few months ago and Im very happy with the results!!!! He did an amazing job. He is the only plastic surgeon I would trust for my future procedures and highly recommend! Also my injector Tessa is awesome."
- B.A. /
Google /
Nov 22, 2021
"For being a plastic surgeon, this amazing dr was able to tell me answers drs haven't been able to give me for years (decades) about other medical conditions I have) He was so knowledgeable and truly listened and cares for his patients. I wish I could see him exclusively for every issue, I would definitely recommend over any other dr!! Beyond amazed at him and his professionalism. All staff was so friendly too!"
- C.S. /
Yelp /
Oct 14, 2021
Previous
Next
Is Gynecomastia Right For Me?
Male breast reduction surgery is reserved for men with enlarged breast tissue that cannot be treated by stopping the causative medication or changing lifestyle habits. If you are embarrassed by the size and shape of your chest (but you're healthy and at a good weight), you could possibly benefit from male breast reduction surgery by Dr. Dauwe at Phillip Dauwe, M.D. Plastic Surgery. Adolescent teens may also attain positive results from gynecomastia treatment; however, an additional procedure may be needed later as an adult if excess breast tissue continues to develop. In your initial consultation with Dr. Dauwe, he will go over all the possible causes and educate you on all treatment considerations.
Power assisted liposuction is usually sufficient in male breast reduction surgery, but sometimes the tissue needs to removed through an incision below your nipple. If any loose skin needs to be removed, Dr. Dauwe will discuss this with you before the operation. This operation can be performed under general anesthesia (with you asleep) or under local anesthesia (with you awake, but numb).
After Gynecomastia Surgery
At the conclusion of your gynecomastia surgery, your chest will be supported with a compression garment to help control swelling, bleeding, and bruising. For cases where more than typical amount of tissue is removed, a small drainage tube may be used. The outcomes following this procedure are almost immediately visible, and most men are extremely excited with the cosmetic enhancement. Any incisions made during surgery take time to heal and any scars left behind are barely seen. With your new, masculine-appearing chest, you can expect Dr. Dauwe to encourage regular exercise and healthy lifestyle to enhance your results.
Gynecomastia Frequently Asked Questions
How much does male breast reduction cost?
Excessive male breast tissue (gynecomastia) is a medical problem that is best handled by an experienced surgeon. For this reason, Dr. Dauwe suggests you focus on how to get your best results rather than costs. To make male breast reduction surgery fit your budget, Phillip Dauwe, M.D. Plastic Surgery takes several payment methods and we can also help you find no-interest financing.
What causes gynecomastia?
Gynecomastia develops in men when there is an imbalance in the hormones. In most cases, gynecomastia is connected to hormone imbalance caused by anabolic steroids. It may also be the result of using marijuana. Gynecomastia might also be triggered by some medical conditions (hyperthyroidism, hypogonadism, and testicular tumors), plus some medications (anti-virals, allergy medications, and anti-anxiety medications). Dr. Dauwe will perform a physical exam and order blood tests to work up the cause of your gynecomastia.
How can I tell if I have gynecomastia?
Gynecomastia occurs in men when there is an overgrowth of breast tissue, which can cause swelling, tenderness, and pain. Sometimes it is isolated to a small mass of tissue under the nipple. Some patients might have pseudogynecomastia or false gynecomastia, which is breast enlargement due to fat tissue. For this reason, Dr. Dauwe encourages patients to achieve a healthy weight before considering surgery.
Can gynecomastia be treated with exercise or pills?
Male breast reduction surgery is the most effective treatment for gynecomastia. Currently, the FDA (Food and Drug Administration) hasn't approved any medications for the treatment of gynecomastia. However, stopping or changing some medications that can cause gynecomastia may have a positive effect. Healthy eating and exercise will reduce the fatty part of the breast, but it will not reduce the breast tissue.
Will this fix puffy or pointy nipples?
Puffy or pointy nipples or enlarged areolas may also be caused by gynecomastia isolated to just below the nipple. If you are concerned about this, be sure to tell Dr. Dauwe at your consultation. He performs an incision pattern and technique to remove only the excess tissue under your nipples to restore their flat contour and normal areolar size.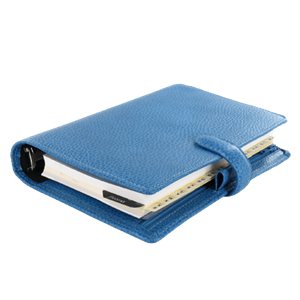 Plan Your Procedure
Recovery Time

2 – 4 Weeks

Average Procedure Time

1 – 2 Hours

Post-op Follow-up

Week 2 & 6, Month 3, 6, & 12

Procedure Recovery Location

Outpatient
Contact Us
Restore your Masculine Chest
If you are struggling with male breast enlargement (gynecomastia), we invite you to call our office and schedule a one-on-one private consultation with Dr. Dauwe to learn about our male breast reduction procedure at Phillip Dauwe, M.D. Plastic Surgery. Once you've had treatment for gynecomastia (male breast enlargement), you won't feel the need to hide your chest at the gym or the beach anymore. We have assisted many Dallas, TX men with their treatment and have enjoyed helping them reestablish their self-esteem.
Related Procedures