Surgery to lift the brow (sometimes known as a forehead lift or browlift) is a popular aesthetic treatment that helps create a higher brow position, which provides a refreshed look to the upper area of the face. Low brow position can often cause an angry or tired appearance. A browlift surgically corrects a drooping brow to give patients a refreshed face by eliminating excess skin while lifting the eyebrows. Dr. Phillip Dauwe is a board-certified plastic surgeon in Dallas, TX who has completed browlift on men and women to give them a more youthful appearance. Upper and lower eyelid lift (blepharoplasty) are commonly performed along with a forehead lift at Phillip Dauwe, M.D. Plastic Surgery for best results, producing a smoother and softer appearance.
Reviews
"Dr. Dauwe and his staff are like a dream team! I legit leave wanting to be friends with his staff they are all so adorable. Seriously though, any type of surgery is so scary and they make the experience so comfortable. I felt like he listened to what I wanted and was honest with what was going to be realistic with my body type. I was referred by Dr.Dauwe by a few of my clients and am so thankful I chose him to do my procedure. If you're in the Dallas area I wouldn't recommend anyone else. Truly grateful to have had such an amazing experience! Thank you Dr. Dauwe for everything!"
- T.C. /
Google /
Apr 30, 2019
"The BEST people work here! I initially was planning to see Dr. Dauwe for buccal removal but when he spoke with me he suggested filler instead. I can't say enough times how thankful I am for that honest opinion, he could've taken my money (let's be honest most would) but instead I got jawline, cheek and under eye filler with Tess and she did absolutely incredible! Everyone in the office is so kind and I'm so happy Dr. Dauwe pointed me in the right direction rather than going through with a procedure that he didn't think would align with the results I wanted. I'm beyond grateful I chose to come to this office and love my results. Every single person is so warm and welcoming and they're doing business the right way. I could not recommend Dr. Dauwe and the entire staff enough."
- S.A. /
Google /
Sep 02, 2022
"My skin was so bad I sometimes did not want to leave my house. I had fine lines, wrinkles, dark spots and no glow. I was ready to give up and felt there was nothing I could do UNTIL I met with Kylie! She recommended a Halo treatment stating it would really help. Although I was hesitant as to the results, I went ahead with the procedure. After just two weeks the change in my skin is absolutely amazing.. My fine lines and wrinkles are so much better and my dark spots have basically disappeared. Not only do I have a glow to my skin but now I am happy to get out and about. Kylie is so knowledgeable, kind and patient. She can answer any questions you may have whether it be a procedure or any type of skin care. When meeting with her you can truly tell that this is her passion. The skin regime she recommended to me is perfect. My skin will continue to improve over the next several months and I can't tell you how pleased I am and thankful for Kylie. I 100% recommend Kylie."
- S.P. /
Google /
Aug 19, 2022
"Dr Dauwe from start to finish made me feel so confident throughout the whole process. He really listens and hears what your concerns are. He was humble and kind. It's tough figuring out who to really trust and I trust his work wholeheartedly. His staff couldn't be more caring and help answer any questions big or small. So thankful for him and his team!!"
- A.W. /
Google /
Aug 18, 2022
"Hard to really put into words the impact my surgery has had on my life, but I will say that Dr. Dauwe and his whole staff has made this experience what I would call life changing. Dr. Dauwe has a calm, humble, demeanor, and I had been following him on IG based on a friend who mentioned he did her breast aug a few years back. When I met with his team in January they were already booked out almost 6 months for a mommy makeover. That's a good thing! You want to find someone who is booked. Not only did I love his conservative nature and perspective in what I was looking to have done, but he spent way more time with me answering my questions than what you typically find in the healthcare space. I've been in healthcare working with physicians for almost 20 years, so it is saying something when a physician has no problem answering all the myriad questions you have when you are going to have a big procedure done. They also made what could be an awkward feeling, feel very normal. He has great eye contact, and his office manager Julie is great at her job and been in the industry a long time. But I have to say, what comforted and confirmed for me the most was his office staff and their friendliness, willingness to help, and their knowledge about my procedure and the process. Sara in particular is a gem of a human. I thought for my pre-op she was just being nice answering all my questions and giving me suggestions, and then when I saw her for my post op I realized: MAN! She's not just a front desk person, she's like THE pre and post op professional! I had called on day 3 after my surgery and she was amazing to work with on my meds. She was so patient both before and after my surgery – and it makes you feel like you are their only patient, though it looks to be a busy practice, you don't feel that way. It's not a mill, this is not the kind of place that doesn't care for you and want to answer all your questions. They are truly genuine, I really felt that from Sara, Julie, Bre, and Dr. Dauwe. I haven't seen Tess but I'm sure I will at some point, I've heard great things. This is a rock star team and if you're on the fence or haven't scheduled a consult and really walked out feeling very confident in the team – come and get one here – he will tell you his professional opinion. I have another colleague who came here before me and had a consult and he honestly told her to wait until a certain time – so he's not doing this for volume – he really wants to do the right thing for you. But truly Sara is awesome and I can't say enough good things about her – you are in good hands with this practice. Thank you, Dr. Dauwe and team."
- H.S. /
Google /
Aug 11, 2022
Previous
Next
What are the Benefits of a Brow Lift?
Over-the-counter products and topical creams may reduce minor wrinkles, but these products can never achieve the same results as a brow lift. This procedure provides a wide range of benefits, including smoother skin texture and more balanced facial features. The results are also long-lasting. Dr. Dauwe uses cutting-edge techniques to ensure the highest level of patient satisfaction with natural-looking outcomes. For many patients, a brow lift can improve self-confidence and quality of life.
Brow Lift Ideal Candidates
As we age our skin loses elasticity, and coupled with a lifetime of facial expression, the brow can start to droop and the forehead can elongate. A long forehead, low brow position, and loose skin in the upper and lower eyelids are common reasons for men and women in Dallas, TX to seek Dr. Dauwe's expertise. When looking at yourself in a mirror, do you seem angry or tired? Do you see deep wrinkles in between your eyebrows or are you bothered by your sagging brow? A surgical brow lift at Phillip Dauwe, M.D. Plastic Surgery can be the ideal aesthetic procedure for your goals.
Brow Lift Surgical Technique
General anesthesia is used for most of Dr. Dauwe's brow lifts. The incision performed in a browlift is chosen depending on the position of your hairline, brow asymmetry, and amount of correction needed. The different techniques that Dr. Dauwe uses:
Traditional "Coronal" Incision
Also known as the open browlift or "coronal" incision, this puts the surgical incision behind the hairline at the top of the head. The open incision not only conceals scars, it allows a certain amount of lift control throughout the surgery. The open incision is good for those with both frown lines and a sagging brow. The traditional brow lift is the ideal incision for patients who do not have a receding hairline.
Hairline "Pre-trichial" Incision
The hairline incision is made directly along the patient's hairline. This incision permits more control of the brow position and is used for patients who have a receeding hairline. The frontal hairline can be advanced to shorten the forehead.
Lateral Brow Lift
Also called an endo-temporal brow lift, this technique starts the incision behind the hairline just over temples. A temporal incision permits the outer sections of the brow to be treated and is best for sagging that is visible in the outer brow. A temporal brow lift is often combined with a vertical vector facelift.
Endoscopic Brow Lift
The endoscopic lift is a more modern and minimally invasive method employed in browlift surgery. This method makes a few small incisions behind the hairline and uses the endoscope to aid in dissection through the small incisions. Using the endoscope's camera, the brow is repositioned with stitches to a better position.
What to Expect for a Brow Lift Procedure
The recovery period after a brow lift varies in each patient and can vary depending on which technique is used. In general, patients feel some swelling and bruising in the upper portion of the face around the eyebrows and eyelids. Cold compresses helps to reduce the inflammation and can control swelling. Dr. Dauwe recommends patients sleep with pillows propped under their head for at least three nights after their brow lift. It is critical to avoid any activities or movement that can put pressure on your face. The typical recovery period from a brow lift is around 2 – 3 weeks. The results are seen right away with a refreshed appearance that seems more alert, softer, and with a visible improvement in sagging skin and fine lines in the upper portion of the face.
Brow Lift Frequently Asked Questions
How much does a brow lift cost?
Your costs for brow lift surgery will depend on the technique used, anesthesia, facility fees, and other procedures performed. When your treatment plan is developed during your consultation, cost estimates can be made. Dr. Dauwe will also explain payment methods and where to apply for no-interest financing to make your surgery more affordable.
Do I need a brow lift or facelift?
Whether you need a facelift or brow lift will depend on your goals and where you have signs of aging. You should openly talk about your goals with Dr. Dauwe, so he can help you choose which treatment is best. Some patients come in wanting an eyelid lift, but may find that they would be better suited with a brow lift and vice versa. Using his experience, Dr. Dauwe will confidently help you decide on your treatment plan to give you your best results.
What about nonsurgical treatments?
You may consider one of the many nonsurgical options, including laser skin tightening and injectables (like Juvéderm and BOTOX), that can provide short-term improvements. However, brow lift surgery delivers longer-lasting results and more significant improvements. In your consultation, Dr. Dauwe can go over both your nonsurgical and surgical choices to help you decide which better suits your needs.
What technique should I choose?
Dr. Dauwe will explain surgical techniques in your consultation so you know the pros and cons of each. He will then help you choose the technique that best meets your needs and goals. The factors that will influence your choice are your hairline position, the amount of correction needed, and your tolerance of scars.
Will my results look natural?
If you have an experienced plastic surgeon like Dr. Dauwe, your brow lift will appear natural. He will create your treatment plan with your goals in mind to help you appear refreshed instead of frozen or tight. When performing your brow lift, Dr. Dauwe will concentrate on repositioning your brows to a more youthful position without creating an over-done or stretched appearance.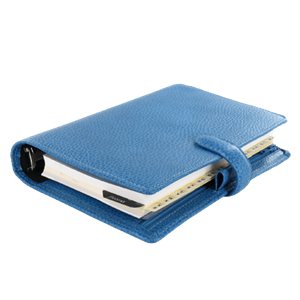 Plan Your Procedure
Recovery Time

1 – 2 Weeks

Average Procedure Time

2 Hours

Post-op Follow-up

Week 2 & 6, Month 3, 6, & 12

Procedure Recovery Location

Outpatient
Contact Us
Rejuvenate Your Appearance
Do not let your sagging brow bother you any more — schedule an appointment to get more information about brow lift surgery with plastic surgeon Dr. Phillip Dauwe at Phillip Dauwe, M.D. Plastic Surgery in Dallas, TX. By correcting your hanging brow, you can revitalize your whole appearance and feel more youthful and refreshed. Dr. Dauwe strives for results that look natural, and your brow lift results will have your friends and family saying you look more refreshed and youthful than ever.
Related Procedures
Related Post