About Cosmetic Ear Surgery
Ears that appear to protrude outward, are asymmetrical or misshapen, or look unnaturally big can negatively impact your self-esteem, especially when young. Otoplasty (ear reshaping) is a cosmetic procedure that helps to recontour the size, position, and shape of the ears to result in a normal appearance. Dr. Phillip Dauwe is a plastic surgeon in Dallas, TX who has helped many women, men, and children to move past their embarrassment of exposing their ears by undergoing this surgery. No matter the cosmetic issue, otoplasty at Phillip Dauwe, M.D. Plastic Surgery allows a patient to proudly show off their features at any angle with a newfound confidence. If you or your child are worried about the shape or size of their ears, make an appointment with Dr. Dauwe to find out about your options for ear surgery.
Reviews
"Dr. Dauwe and his staff are like a dream team! I legit leave wanting to be friends with his staff they are all so adorable. Seriously though, any type of surgery is so scary and they make the experience so comfortable. I felt like he listened to what I wanted and was honest with what was going to be realistic with my body type. I was referred by Dr.Dauwe by a few of my clients and am so thankful I chose him to do my procedure. If you're in the Dallas area I wouldn't recommend anyone else. Truly grateful to have had such an amazing experience! Thank you Dr. Dauwe for everything!"
- T.C. /
Google /
Apr 30, 2019
"To say I am happy is an understatement. I cannot express thankful I am to have met Dr. Dauwe. He has completely changed my life. I came to see him for a breast reduction and before I left I knew this was where I needed to be! His staff, Julie and Sara, are the sweetest girls and made this process so simple for me. They both answered all of my questions, no matter how many times I called! From start to finish, they are there the entire way. I recommend him to everyone I know. If you're looking for any type of aesthetic surgery, GO SEE DR. DAUWE! You will not be disappointed. He is simply the best."
- B.C. /
Google /
May 21, 2021
"I had a breast reduction with Dr. Dauwe and I can honestly say it was the best decision I ever made! Dr. Dauwe and his staff made this process so easy and delightful for me. Julie and Staff were incredibly kind and answered all of my questions. They made me feel comfortable from start to finish. As soon as you walk in to his office you feel like family. I have recommended Dr. Dauwe to anyone and everyone I know. I could not have been happier with my results, my recovery, or the experience. The best doctor EVER! You will not be disappointed."
- L.F. /
Google /
May 20, 2021
"If you're looking for a surgeon for breast reduction, you can stop here: Dr. Dauwe is the best - I am floored at how my breast reduction with Dr. Dauwe has transformed my confidence. I used to never want to be in photos, could never find clothes that fit me, never felt pretty in anything or good about myself at all really. It was a big decision to have surgery, especially at a young age, but I don't regret it for a second!I also can't say enough about how amazing he and his team (Julie, Sara, and Bre) have been during this entire process- I don't have a single complaint. Any time I had a question or concern about anything, they were on it. My results are exactly what I wanted- honestly I could have gotten half of what I got and still would have been thrilled. With all my heart, thank you Dr. Dauwe and your wonderful team!"
- A. /
RealSelf /
May 20, 2021
"The results are beyond what I expected - Coming in HOT with another 5 star review! I recently had a full mommy makeover by Dr. Dauwe and I don't think I can even put into words my gratitude for him and his team. Hands down THE BEST surgeon in Dallas. From my tummy tuck, to some lipo and a breast reduction/lift - 2 weeks post opp, I look amazing! The results are beyond what I expected!! The entire team is extremely kind & helpful anytime you need them. If you are reading this post and have questions about my experience, find me on IG because I will rant and rave your ears off until you go see him! Dr. Dauwe, I truly thank you for changing my life!!"
- S. /
RealSelf /
May 12, 2021
Previous
Next
Ear Surgery Ideal Candidates
Ear reshaping surgery can be performed at any age; however, it is often most common among children and is recommended before the start of elementary school. If the ear deformity is noticed at birth, ear molding can be used to shape the ear without surgery. This must begin within the first 2 months of life because the cartilage is still soft and malleable. Corrective ear surgery is usually performed at six years of age. If you or your child feel embarrassed about the shape and size of your ears because they are misshapen or protrude outward, otoplasty can be considered to attain a normal appearance. Individuals with a torn, stretched, or damaged earlobe may also be a good candidate for cosmetic ear surgery.
Ear Surgery Surgical Technique
Ear reshaping surgery is performed using anesthesia, either general or local with IV sedation. The incision is placed on the back of the ear. During this procedure, cartilage will be manipulated to create a new contour and natural-looking appearance. After the procedure, the incisions are carefully stitched together with sutures and the ears are wrapped so they are protected.
What to Expect for Ear Surgery
After the procedure, you will be released to home to rest and recover. Dr. Dauwe or a member of his team will send you home with instructions for recovery. It is very important to not alter the dressings around your ears as they are used to compress and reinforce the repair. Also, sleep on your back with your head propped up on 3 pillows for the first few days. Dr. Dauwe sees his otoplasty patients for follow up within 3 – 5 days. At this time, he will take off the dressings and inspect your ears. The outcomes are visible right away and the progression of results will continue to improve as the ears heal.
Ear Surgery Frequently Asked Questions
How much does ear surgery cost?
Costs for ear surgery will be based on what's being done (ear pinning, shaping, earlobe repair, or a combination of these). Once Dr. Dauwe understands your goals, he will customize your treatment plan and estimate cost. Phillip Dauwe, M.D. Plastic Surgery takes several payments and a member of our team will help you obtain no-interest financing.
Will the results of ear surgery last?
The ear is made of cartilage and skin, so any reconstructive surgery will yield a reliable long-term result. Dr. Dauwe will examine the ears and then talk about what to expect. While the body and face can change dramatically from gravity and age, the impact on the ears is usually minimal. In the event there are significant modifications to your ears because of an injury, another surgery could be done. In the case of earlobe repair, Dr. Dauwe requests that he approve the location of ear re-piercing to avoid repeat injury or stretching.
How old should my child be to consider otoplasty?
Typically, kids about 5 – 6 years old are ideal candidates for ear surgery. Although the ear is nearly fully grown at the age of 3, the ear cartilage continues to mature up to early childhood. This age is also ideal as it is before the child enters elementary school where they may encounter teasing from their classmates. Even though a lot of ear surgery patients are young children, Dr. Dauwe also performs otoplasty and earlobe repair on adults.
Do I need to have both ears done or just one?
The most common problems such as prominent ears (ears that stick out) occur in both ears, which means both will need to be fixed. During ear surgery, Dr. Dauwe will adjust both ears to reduce the asymmetry as much as possible. However, if just one ear has to be altered, the shape and size will be adjusted to mirror the normal ear. When he creates your surgical plan, Dr. Dauwe will tell you if one or both ears need to be corrected.
What about fixing stretched or torn earlobes?
The trend of ear gauges and big earrings are making earlobe reconstruction a popular operation at Phillip Dauwe, M.D. Plastic Surgery. If you're considering getting earlobe reconstruction or repair, schedule an appointment with Dr. Dauwe. He will analyze your ear and then explain what might be done in order to repair your earlobes.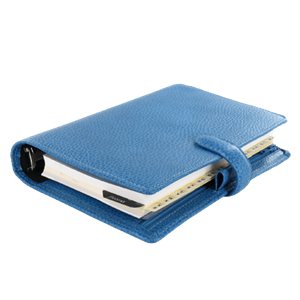 Plan Your Procedure
Recovery Time

2 – 4 Weeks

Average Procedure Time

2 Hours

Post-op Follow-up

Week 2 & 6, Month 3, 6, & 12

Procedure Recovery Location

Outpatient
Contact Us
An unusual ear size, position, or shape may create a significant source of embarassment for you. Otoplasty (ear surgery) may help your child avoid getting teased by classmates or help you if you have always felt unhappy with your ears. Call Phillip Dauwe, M.D. Plastic Surgery in Dallas, TX to schedule a consultation and get more information about surgical and nonsurgical ear reshaping. Our team looks forward to helping you achieve a look you will love, as well as the confidence to show it off.
Related Procedures