What is BroadBand Light Therapy?
The broadband light (or BBL) therapy utilizes energy-releasing technology to improve the aesthetics of the skin and also makes it appear younger and smoother. This works by applying therapeutic-grade light energy that delivers specific wavelengths of light to address sun damage. People with an array of skin issues may benefit from BBL, as it functions to improve rosacea, broken blood vessels, acne, and unwanted pigment. Also, it can help create a more smooth and even skin surface texture to generate fresh, clear skin. BBL could be added to other cosmetic treatments to fulfill your goals. Our facility, Phillip Dauwe, M.D. Plastic Surgery in Dallas, TX, offers BBL at the recommendation of Dr. Phillip Dauwe as an advanced treatment proven to help rejuvenate our patients' skin.
BroadBand Light Therapy Reviews
"State of the art - My experience with Dr Dauwe was amazing. I had a bbl and tummy tuck 8 months ago and i am so very pleased with my results! Dr Dauwe will give you the best tummy tuck. He has a special technique that will get you a tighter tummy! Don't hesitate to chose him for your surgery. You will not be disappointed!"
- N. /
RealSelf /
Aug 02, 2017
Previous
Next
What Are the Benefits of BroadBand Light Therapy?
At Phillip Dauwe, M.D. Plastic Surgery, BroadBand light therapy can be personalized to your unique cosmetic needs. Every treatment provides Dallas, TX patients with an assortment of reviving advantages, such as:
Decreases hyperpigmentation (sun spots, age spots, sun damage, inflammation, etc.)
Firms and tightens skin
Revives the skin's appearance
Safe and effective
Enhances the skin
Treats unsightly veins
Balances skin tone and texture
Procedures are swift, simple, and comfortable
Promotes skin health
Zero recovery time
Targets many aesthetic problems
It's nonsurgical and noninvasive
Encourages collagen production
Clears away bacteria that causes acne
What Does BroadBand Light Therapy Do?
A great candidate for BBL is any individual dealing with hyperpigmentation or facial redness. These conditions may be caused by damaged capillaries, rosacea, sun damage, or acne. BBL can also help to make your skin seem more youthful by initiating the production of collagen. By varying the types of filter and modality used for the treatment, BBL could be utilized as a therapy and/or daily maintenance for a variety of skin issues. Prior to undergoing treatment, Dr. Dauwe will discuss how BBL technology could help you reach your cosmetic goals.
How Does BroadBand Light Therapy Work?
After customizing the proper treatment plan, the programming of the BBL system will be adjusted to fit your unique needs. Before starting the therapy, your eyes will be protected from the laser with a cover. Dr. Dauwe will then pass the laser over your skin. The length of time necessary for your procedure will change depending upon the issue being treated and whether any additional services were completed during the BBL session. BBL procedures can ordinarily be finished in about one hour or less.
How Soon Do You See Results from BroadBand Light Therapy?
After the session, a moisturizing lotion may be smoothed onto your skin. Dr. Dauwe may also supply post-treatment care directions and always advises minimizing your exposure to the sun. Otherwise, patients are usually able to return to their regular daily routine. Outcomes from BBL may be noticed in 1 – 2 weeks after the first therapy, but best results will generally be observed after repeat BBL sessions. Dr. Dauwe will suggest the recommended amount of procedures to achieve your preferred outcome.
BroadBand Light Therapy FAQ
How much does BBL cost?
Dr. Dauwe should be able to talk about your costs in your consultation as soon as your plan is developed. BBL costs will vary depending on the location and size of the target area in addition to how many sessions you will need. After Dr. Dauwe evaluates your skin's health and understands your goals, he will help you create your treatment plan. Phillip Dauwe, M.D. Plastic Surgery frequently runs specials on treatments such as BBL so watch our website or ask about current deals when you make your appointment.
How many BBL treatments will I need?
How many BBL treatments you need can be estimated in your consultation as soon as Dr. Dauwe assesses your skin. Generally, patients reach their complexion goals after three treatments. Although, if you have serious sun damage, discoloration, or pigmentation, you might need more sessions. During your initial consultation, Dr. Dauwe will consider your goals and create your unique plan. Your initial corrective treatment will be scheduled about one month apart, and maintenance treatments are performed every 3-4 months.
What areas can be treated with BBL?
Almost all areas of skin may be improved with BBL; however, the most popular are the face, neck, hands, chest, shoulders, and back. These areas tend to have the most damage because they're frequently in the sun. The hands and face are also the first places to be affected by lifestyle and natural aging so a BBL treatment in these spots may help revitalize your whole appearance. In your initial consultation with Dr. Dauwe, tell him about all concerns so he can make your ideal BBL plan.
How is BBL different from other lasers?
Sciton's innovative BroadBand Light is an advanced IPL (intense pulsed light) treatment. The wide range of energy and wavelengths delivered by this system allow Dr. Dauwe to adjust your BBL treatment to meet your skin goals. Utilizing different energies, BBL can improve red and brown lesions, plus dark and light spots without harming the surrounding skin and tissue. Safe and effective, BBL can reveal a rejuvenated complexion in fewer sessions compared to other skin treatments.
Is BBL safe for all skin tones?
The energy wavelengths in a broadband light treatment can be adjusted for darker skin types, so BBL is safe and effective on most skin types. Darker skin types are less likely to benefit from a BBL treatment, as this skin type does not show signs of sun damage as easily. For your best results, Dr. Dauwe suggests you avoid ultraviolet (UV) light exposure (both tanning beds and natural sunlight) for at least two weeks before your treatment. After tanning, your skin has higher levels of pigment (melanin), which can absorb the energy and impact your outcome. The treated areas will be especially sensitive to UV exposure so you need to not use tanning beds and limit sun exposure while you are getting BBL and for a minimum of 10 – 14 days following your last appointment.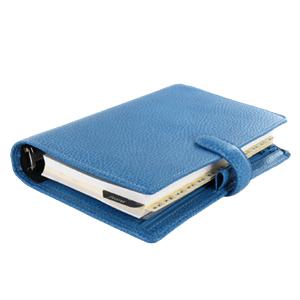 Plan Your Procedure
Average Cost

From

$450

Recovery Time

4 – 5 Days

Average Procedure Time

1 Hour

Post-op Follow-up

Day 1, Week 2 & 6

Procedure Recovery Location

Outpatient
Contact Us
Regenerate Your Skin with BBL
This exciting therapy utilizes advanced technology to enhance the appearance and texture of the skin, regardless of what skin ailment you might be living with. By producing young, luminous, and even skin, BBL may help you renew your confidence in your look. To find out more about BBL remedies and whether they're the perfect match for you, call Phillip Dauwe, M.D. Plastic Surgery to arrange an appointment.
Related Procedures
Related Posts