To provide the highest quality results from chemical peel treatments, Phillip Dauwe, M.D. Plastic Surgery provides you with several effective choices. Your personalized facial treatment with advanced chemical solutions (such as salicylic, glycolic, lactic, and trichloroacetic acids) will give you healthier, smoother, and more youthful-looking skin. At our Dallas, TX office, Dr. Phillip Dauwe's experienced team offers chemical peel treatments that minimize skin irregularities including wrinkles, fine lines, scars, dry patches, hyperpigmentation issues, and more. Chemical peels eliminate dead, damaged skin cells with the application of a specific peel on the skin, which causes the upper layer to slough off. When your skin recovers and starts to rejuvenate and repair itself, you will see a smoother, clearer complexion. A chemical peel facial is a noninvasive option to make your complexion luminous and is appropriate for the neck and face.
Variations of Chemical Peels
In our Dallas, TX office, we perform chemical peels in different strengths (light, medium, and deep) to fit our patients' skin concerns and goals.
Light peels: You can receive a light peel on your lunch break and go right back to your regular routine. This type of peel will remove the outer skin layer (the epidermis), giving your complexion a brighter appearance and smoother texture. We typically recommend that you get a light peel about once a month for the best revitalizing results.
Medium-depth peels: This strength of peel reaches deeper into the skin, and patients generally prefer to have this strength of facial rejuvenation treatment over an extended weekend. You may also need to prepare yourself for increased discomfort during and up to one hour after peel. Medium-depth peels are for patients who have deeper damage to their skin such as deeper wrinkles and darker pigmentation problems.
Deep peels: The strongest of the three levels of peels is the deep peel, and it will require the lengthiest recovery time. This is an aggressive procedure that could leave your face itchy, peeling, and swollen for several weeks. Patients who get a deep chemical peel typically have dark age spots, sun-damaged skin, prominent acne scars, or deep scars. As this level of peel is typically uncomfortable for patients, your aesthetician will provide you with anesthetic as a part of your peel.
Reviews
"Dr. Dauwe and his staff are like a dream team! I legit leave wanting to be friends with his staff they are all so adorable. Seriously though, any type of surgery is so scary and they make the experience so comfortable. I felt like he listened to what I wanted and was honest with what was going to be realistic with my body type. I was referred by Dr.Dauwe by a few of my clients and am so thankful I chose him to do my procedure. If you're in the Dallas area I wouldn't recommend anyone else. Truly grateful to have had such an amazing experience! Thank you Dr. Dauwe for everything!"
- T.C. /
Google /
Apr 30, 2019
"Dr. Dauwe is the best plastic surgeon! I'm thrilled with my results and the entire process was fantastic. Dr. Dauwe took the time to explain my procedure and his staff was incredibly kind and patient. Recovery was much easier than I anticipated and I can't get over how much I love my results."
- K.L. /
Google /
Feb 25, 2023
"The staff at Dauwe Plastic Surgery could not be more welcoming and helpful! I enjoy every second of my experience every single time I'm there! Not to mention how amazing my results always are both with surgery and filler / botox. Can't recommend them enough!"
- L.C. /
Google /
Feb 14, 2023
"* I wanted to do an update for my tummy tuck with Dr. Dauwe. I am about 1.5 years post op. I am still the same weight maybe even a few pounds heavier. I am still so in love with my results. I am adding two new photos one is at 1 year PO and second is my before. First photo is 7 weeks PO. *original post: I have nothing but positive things to say! I did a lot of research on TT and thought Dr. Dauwe's drainless technique was the best route to go for healing and recovery. I traveled from out of state to see him. His office staff were very communicative especially Julie thank you to her for all her help with scheduling ect. I had my TT July 1st and recovery has been smooth and I'm back to working out and running already."
- L.C. /
Google /
Feb 11, 2023
"I just recently had a tummy tuck performed by Dr. Dauwe and it was amazing the care and attention I was given. It made me feel secure and happy that I chose him as my surgeon. The office is also amazing and the ladies who work there that I have met and talked to have been nothing but amazing. The person that I have talk to the most has been Julie, and she is amazing and has answered all my questions and concern very quickly and has been so helpful. If you are considering Dr. Dauwe for any medical procedure, I highly highly highly recommend him and his staff. I already feel so much more confident, even though I am still super swollen. Thank you guys!"
- T.D. /
Google /
Jan 21, 2023
Previous
Next
When your procedure begins at Phillip Dauwe, M.D. Plastic Surgery, we will have you lying in a relaxed position to administer your treatment. A team member will make sure your skin is cleansed before applying the customized solution to the face and/or neck. We will brush the solution onto the skin and let it work for an appropriate length of time, which will be determined in your chemical peel consultation. Finally, we will wash the peel off your skin and apply a neutralizing agent. Patients may want to bring sunscreen and a hat to wear outside after the procedure to avoid sun exposure.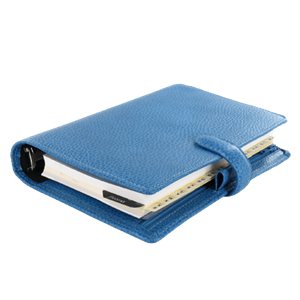 If you know nothing about chemical peel treatments to rejuvenate the skin, Phillip Dauwe, M.D. Plastic Surgery can help you find the perfect procedure for your skin. After a customized chemical peel, your freshly rejuvenated skin will thank you by looking bright and touchably smooth. Call our office in Dallas, TX today to make an appointment for a skin assessment and to learn how a personalized chemical peel treatment can help you achieve beautifully luminous skin.
Related Treatments
Related Posts