A professional facial can help you feel and look more beautiful, so Phillip Dauwe, M.D. Plastic Surgery is pleased to offer patients in Dallas, TX ,the advanced HydraFacial. This is a unique system that makes it easier to perform professional facials to improve the tone and health of your skin by customizing your treatment. If you are worried about clogged pores, signs of aging, dry spots, or rough skin texture, Dr. Phillip Dauwe and his skilled team will determine a custom HydraFacial treatment for your skin type and needs that fit your goals. Schedule an appointment to learn more about HydraFacials and other skin treatments to keep your complexion looking healthy and young.
What Are The Benefits Of A HydraFacial?
A HydraFacial treatment can not only help refresh and brighten your complexion, but it also offers a number of great benefits like:
Diminishing signs of aging
Removing deep dirt, oil, and dead skin cells
Unclogging pores
Smoothing and softening the skin
Reducing symptoms of acne and outbreaks
Hydrating the skin
Improving skin health
Pairing well with other procedures
Easy, comfortable procedure
Reviews
"Dr. Dauwe and his staff are like a dream team! I legit leave wanting to be friends with his staff they are all so adorable. Seriously though, any type of surgery is so scary and they make the experience so comfortable. I felt like he listened to what I wanted and was honest with what was going to be realistic with my body type. I was referred by Dr.Dauwe by a few of my clients and am so thankful I chose him to do my procedure. If you're in the Dallas area I wouldn't recommend anyone else. Truly grateful to have had such an amazing experience! Thank you Dr. Dauwe for everything!"
- T.C. /
Google /
Apr 30, 2019
"I can't recommend Dr.Dauwe enough! I consulted with two other doctors but am so glad I chose his practice. Dr.Dauwe and his staff are all so professional and knowledgeable, and make me feel super comfortable every time I see them. I am one week post op and have been pain free and feel amazing. My results are even better than expected, couldn't be happier!"
- C.P. /
Google /
Apr 19, 2022
"Where do I begin? Seriously the BEST Dr and staff ever! 14 years ago I had a breast lift and augmentation at a different location. Immediately started having complications, resulting in multiple skin graphs and reconstruction. Also resulting in nerve damage. I've been SCARED to get this issue fixed. Until my best friends and several of their family members shared their experience with Dr Dauwe and his staff! AMAZING! So I gave them a shot, and let me tell you my experience with them and their entire staff was just as if not more amazing! Not only did they calm my fears and gave me my confidence back, you could not ask for a better staff and Doctor Who genuinely cares about your well-being and your needs. This has been some thing that has lowered my self-esteem for the past 14 years and I finally feel whole again! The surgery went perfect with Little pain and I was so worried about the healing process because of the last experience I had with another office. But so far I am doing beyond better than expected and they have been nothing but amazing! My husband and I were blown away with the surgery center and all the staff there just being over and abundantly caring not just being nice because it's their job but genuinely caring about you! I simply cannot say enough! If you were looking for a cosmetic doctor for any reason I highly recommend Dr. Dauwe and his wonderful staff! Thank you again for giving me back my confidence!"
- K.S. /
Google /
Apr 15, 2022
"I could not be happier with the results from my breast augmentation. Dr. Dauwe is not only an extremely talented surgeon, but he and his whole team are compassionate, patient, and beyond generous. They have truly given me the breast's of my dreams!!! Thank you, thank you, thank you! 12/10 recommend Dauwe Plastic Surgery to anyone!!"
- L.M. /
Google /
Apr 08, 2022
"One week post-op and feeling GREAT!! couldn't be happier!! First surgery and first time under anesthesia I was NERVOUS. I had my surgery on a Thursday and I was back to work by Monday. The pain was one of my big concerns and I only had "pain" the two days after surgery. I would say 3/10 wasn't bad at all. Consulted with 5 different doctors regarding breast augmentation. 1 made me feel horrible, 3 were ok, but Dr. Dauwe and his staff made me feel so comfortable. I had my consultation with him and immediately after, I scheduled my surgery. Dr. Dauwe not only picked the PERFECT size for me, but he really took the time to listen. He answered all my questions/concerns, and I instantly trusted him. Julie and the staff are absolutely amazing!! They are so professional and made the process so easy and smooth. I am so happy I chose Dr. Dauwe. He is so talented and his work is phenomenal. Dr. Dauwe, Julie, Sara and all the staff thank you so so much!!!"
- D.C. /
Google /
Apr 01, 2022
Previous
Next
Am I a Candidate for HydraFacial?
The HydraFacial system is meant to be safe and effective for women and men of all ages and skin types. The procedure can be personalized to fit your specific needs. Skin concerns that can be addressed by a HydraFacial include:
Sun or brown spots
Chronic or infrequent outbreaks of acne
Reduced skin elasticity or firmness
Fine lines and wrinkles
Large or congested pores
Oily skin
Rough skin texture
Dull or uneven skin tone
How Does HydraFacial Work?
HydraFacials will be performed in our office in about 30 minutes. The facial will start with an initial consult to determine the best options for your treatment. Once your plan is complete, you can relax in a private room as your procedure starts. HydraFacials include six main steps: cleansing, exfoliation, pore extraction, moisturization, a nourishing serum, and long-lasting skin protection. These steps are personalized to your skin's needs with the best cleansers, exfoliation methods, serums, moisturizers, and any other needed products. HydraFacials may be customized further by adding on another facial treatment, such as a chemical peel.
What Results Can I Expect from HydraFacial?
If you want, you may put on makeup following your HydraFacial treatment to hide redness before you resume your daily routine. You will probably have visible improvements to your complexion right after your procedure, with final results developing in several days. To maintain the benefits of your treatment, Dr. Dauwe recommends getting these treatments every 4 – 6 weeks. In your initial consultation, we can help you schedule ongoing treatments and talk about products that may be used at home to keep your complexion healthy between HydraFacial treatments.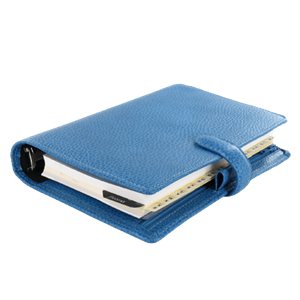 With a wide variety of professional and home facials available, it may seem difficult to choose which one is best for you. The HydraFacial allows you to control the techniques in your treatment, adjusting every step to personalize your skin care. At Phillip Dauwe, M.D. Plastic Surgery, we pride ourselves in providing customized care to each of our patients. This procedure is a perfect fit in our dedication to that mission. If you're ready for a professional facial and you want to hear more about the technology of HydraFacials, contact our office in Dallas, TX, to schedule your appointment with Dr. Phillip Dauwe.
Related Posts