What is a Laser Scar Treatment?
As a very common skin issue, scars may be located on any area of the body and face. For some people, a scar is an unwanted reminder of an old wound or some other issue that created a disruption to the skin. While some scars aren't a problem, certain scars are unsightly and unappealing. They may be too wide or too big, dark, bumpy, recessed, or raised. Based on where the scar is placed and its state, laser scar revision can be performed to improve how it looks. Dallas, TX plastic surgeon Dr. Phillip Dauwe performs laser scar treatment at Phillip Dauwe, M.D. Plastic Surgery, which is an elective procedure that works to decrease the size and appearance of scars. If you've had a traumatic injury or surgery that left behind a scar, this treatment may be a great solution for you. Call our Dallas, TX office today to schedule an appointment.
What Kinds of Scars is a Laser Scar Treatment Good For?
There are several types of scars. The type you have can determine the best technique to address it. The most frequent scars Dr. Dauwe sees are:
Superficial Scars
The most subtle type of scars. Superficial scars don't cause any concerns besides a blemished appearance.
Keloid Scars
Keloid scars are more noticeable in size and may be painful. The skin surrounding the scar is typically discolored and reaches past the borders of the original wound.
Hypertrophic Scars
A hypertrophic scar may also be large in size. They may become thicker and grow bigger in time, but hypertrophic scars don't commonly expand past the original wound borders.
Contracture Scars
A contracture scar is deemed more complicated as the scar develops across a bigger section of skin. A burn is one example of a contracture scar. In many cases, the scar feels stretched and also restricts movement for some patients.
Reviews
"Dr. Dauwe and his staff are like a dream team! I legit leave wanting to be friends with his staff they are all so adorable. Seriously though, any type of surgery is so scary and they make the experience so comfortable. I felt like he listened to what I wanted and was honest with what was going to be realistic with my body type. I was referred by Dr.Dauwe by a few of my clients and am so thankful I chose him to do my procedure. If you're in the Dallas area I wouldn't recommend anyone else. Truly grateful to have had such an amazing experience! Thank you Dr. Dauwe for everything!"
- T.C. /
Google /
Apr 30, 2019
"SIMPLY THE BEST. I am so happy I chose Dr. Dauwe and his incredible staff for my breast reduction. I have never had surgery before and they made me feel comfortable and assured that I was in good hands. I can't recommend this place enough and feel fortunate to have found a place that truly cares about their patients. Thank you all!"
- R.S. /
Google /
Nov 29, 2021
"I wanted to do a breast reduction for over a decade and was nervous and decided not to go through with it due to my skin keloid. A previous surgeon told me I would scar really bad afterwards. After having my son, my breast were even larger. I decided to go ahead and go through with the breast reduction knowing there was a chance of scarring. Dr. Dauwe explained to me my chance scaring, but had a oncologist doctor lined up to start radiation immediately after the procedure. Well his approach worked, no scaring and the reduction was successful. Also in the process of the breast reduction procedure he was able to do the lift and remove an unwanted tattoo. I definitely recommend him."
- A.C. /
Google /
Nov 29, 2021
"I had been considering a face lift but I was nervous. I decided to go get a consultation with Dr Dauwe because of his excellent reputation. As soon as I walked in his office all the staff made me feel welcome. Dr. Dauwe, Julie, Sara and Brea and the rest of the staff were very friendly, professional and helpful! He performed a face lift on me a few months ago and Im very happy with the results!!!! He did an amazing job. He is the only plastic surgeon I would trust for my future procedures and highly recommend! Also my injector Tessa is awesome."
- B.A. /
Google /
Nov 22, 2021
"For being a plastic surgeon, this amazing dr was able to tell me answers drs haven't been able to give me for years (decades) about other medical conditions I have) He was so knowledgeable and truly listened and cares for his patients. I wish I could see him exclusively for every issue, I would definitely recommend over any other dr!! Beyond amazed at him and his professionalism. All staff was so friendly too!"
- C.S. /
Yelp /
Oct 14, 2021
Previous
Next
Am I a Candidate for Laser Scar Revision?
Adults or children who have a scar that is unsightly, bothersome, or creates self-consciousness and insecurity may be good candidates for laser scar treatment. It's critical for patients at Phillip Dauwe, M.D. Plastic Surgery who get scar revision to be aware that although this treatment is meant to improve the physical appearance of the scar and decrease its size, it won't be able to make it fully disappear. Dr. Dauwe offers BBL, CO2, and Erbium lasers for scar reduction. The type of laser selected will be contingent on the state, size, shape, depth, and location of the scar.
How Does Laser Scar Revision Work?
Treatments for laser scar revision are typically performed on-site in our laser center. Dr. Dauwe uses BBL, CO2, and Erbium lasers to address unwanted scars. The specific method used for your treatment will be determined in your consultation. Prior to the procedure, the area will be cleaned and a topical anesthetic will be applied. Protective eyewear will be placed over your eyes and the desired handheld laser device will be glided along the target area. Treatments usually take about 20 – 30 minutes.
How Many Laser Scar Treatments Will I Need?
Following a laser scar treatment, it's important to adhere to all post-treatment instructions provided by Dr. Dauwe. Many patients have noted a dramatic reduction in the appearance, color, and size of their scar after one session. Typically, most patients will need multiple sessions to attain the results they desire. In addition, Dr. Dauwe can include an injectable dermal filler in your treatment plan to improve depressed or pitted scars for a more natural skin texture.
How much does laser scar treatment cost?
The cost of your procedure relies on a variety of factors including the area being treated, the type of scar, and the size of the scar. During your consultation, Dr. Dauwe can provide an estimated cost of your procedure. Phillip Dauwe, M.D. Plastic Surgery accepts many payments and we can help you find low-interest medical financing.
Does scar revision eliminate the original scar?
Although a scar will still exist on the site, patients note a significant improvement. As time goes on, your body will begin to heal and replace old skin cells with new ones. Results will continue to improve over the next six months.
Other options for scar revision?
Scars that are depressed or concave may benefit from an injectable filler. There are a wide variety of fillers on the cosmetic market that may be considered. During the procedure, the filler will be injected into the skin through a syringe. Dr. Dauwe may manipulate the outside of the skin to help shape the surface accordingly.
Can laser scar treatment be combined with another procedure?
Laser scar revision can be combined with a dermal filler or skin resurfacing. Combining resurfacing treatments are especially ideal if you are concerned about other skin issues such as hyperpigmentation or rough skin texture. During your initial meeting with Dr. Dauwe, it's important that you discuss all your concerns so he can help address your cosmetic needs with a customized treatment plan.
Does laser scar treatment hurt?
Since a topical anesthetic is used, patients typically experience little to no discomfort during treatment. After the procedure, you may feel itchy or experience some mild redness and swelling, but this is temporary.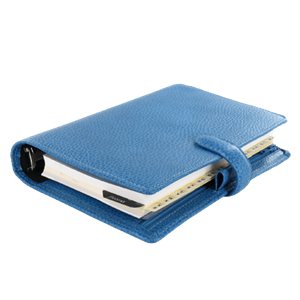 Plan Your Procedure
Average Cost

From

$250

Recovery Time

2 – 3 Days

Average Procedure Time

30 Minutes

Post-op Follow-up

Week 2 & 6, Month 3, 6, & 12

Procedure Recovery Location

Outpatient
Contact Us
Reduce Your Scar's Appearance
When you have an unattractive scar that troubles you, Phillip Dauwe, M.D. Plastic Surgery has many procedures to make it less obvious. After examining the shape, size, type, and depth of your scar, a revision treatment can be developed to help improve its appearance. We invite you to contact our Dallas, TX office to schedule your scar consultation. We look forward to helping you improve your cosmetic.
Related Procedures