What is Laser Skin Resurfacing?
Laser skin resurfacing at Phillip Dauwe, M.D. Plastic Surgery is a noninvasive aesthetic treatment that uses a combination of Erbium, CO2, Halo™, PiQo4, and Infini™ RF microneedling to eliminate dead and damaged skin cells. The procedure is used for addressing facial wrinkles and for minimizing skin flaws including pigmentation, acne scars, and other issues. Sometimes known as a laser peel, fractional skin resurfacing is considered an ideal procedure for people who want clearer, softer, younger-looking skin. Based on the needs of the patient's skin type, age, and extent of sun damage, the treatment may be customized for best results. There is little recovery time required for most laser skin resurfacing facials. Any questions or concerns may be reviewed with Dallas, TX plastic surgeon Dr. Phillip Dauwe during your assessment and consultation.
What are the Types of Laser Treatments?
Phillip Dauwe, M.D. Plastic Surgery offers three kinds of laser resurfacing skin procedures that are selected depending on your skin's condition. Some are performed for milder cases of skin damage while others are more aggressive:
Ablative Laser Treatments
Ablative lasers treat thin skin layers, similar to dermabrasion or a deep chemical peel, with a high level of control that permits the laser technician to reduce damage to the skin. Ablative lasers are ideal for firming the skin, as well as treating acne scars and wrinkles.
Non-Ablative Laser Treatments
Non-ablative laser treatments don't remove the skin — the laser light simply makes micro-injuries to the skin cells to encourage natural skin healing. Non-ablative facials are great for addressing wrinkles and fine lines on those who are willing to wait 2 – 3 months to see strong results.
Fractional Laser Treatments
Fractional laser treatments are a combination of non-ablative and ablative that make small holes in the deeper skin layers. The body's self-healing process leads to firmer skin. Fractional laser treatments can also be used to help fine lines, sun damage, acne scars, and pigmentation issues.
Can Laser Treatments be Used on the Face?
We offer a unique combination of facial laser skin resurfacing treatments including:
Trifecta Facial Laser Resurfacing – Erbium CO2, Halo, PiQo4, Infini RF microneedling
MicroLaser Peel – light unfractionated Erbium
Nonsurgical Eyelid Tightening – fractional Erbium, fractional CO2
Perioral Resurfacing – full-field and fractional Erbium, fractional CO2
Reviews
"Dr. Dauwe and his staff are like a dream team! I legit leave wanting to be friends with his staff they are all so adorable. Seriously though, any type of surgery is so scary and they make the experience so comfortable. I felt like he listened to what I wanted and was honest with what was going to be realistic with my body type. I was referred by Dr.Dauwe by a few of my clients and am so thankful I chose him to do my procedure. If you're in the Dallas area I wouldn't recommend anyone else. Truly grateful to have had such an amazing experience! Thank you Dr. Dauwe for everything!"
- T.C. /
Google /
Apr 30, 2019
"SIMPLY THE BEST. I am so happy I chose Dr. Dauwe and his incredible staff for my breast reduction. I have never had surgery before and they made me feel comfortable and assured that I was in good hands. I can't recommend this place enough and feel fortunate to have found a place that truly cares about their patients. Thank you all!"
- R.S. /
Google /
Nov 29, 2021
"I wanted to do a breast reduction for over a decade and was nervous and decided not to go through with it due to my skin keloid. A previous surgeon told me I would scar really bad afterwards. After having my son, my breast were even larger. I decided to go ahead and go through with the breast reduction knowing there was a chance of scarring. Dr. Dauwe explained to me my chance scaring, but had a oncologist doctor lined up to start radiation immediately after the procedure. Well his approach worked, no scaring and the reduction was successful. Also in the process of the breast reduction procedure he was able to do the lift and remove an unwanted tattoo. I definitely recommend him."
- A.C. /
Google /
Nov 29, 2021
"I had been considering a face lift but I was nervous. I decided to go get a consultation with Dr Dauwe because of his excellent reputation. As soon as I walked in his office all the staff made me feel welcome. Dr. Dauwe, Julie, Sara and Brea and the rest of the staff were very friendly, professional and helpful! He performed a face lift on me a few months ago and Im very happy with the results!!!! He did an amazing job. He is the only plastic surgeon I would trust for my future procedures and highly recommend! Also my injector Tessa is awesome."
- B.A. /
Google /
Nov 22, 2021
"For being a plastic surgeon, this amazing dr was able to tell me answers drs haven't been able to give me for years (decades) about other medical conditions I have) He was so knowledgeable and truly listened and cares for his patients. I wish I could see him exclusively for every issue, I would definitely recommend over any other dr!! Beyond amazed at him and his professionalism. All staff was so friendly too!"
- C.S. /
Yelp /
Oct 14, 2021
Previous
Next
Am I a Candidate for Laser Skin Resurfacing?
You have multiple factors to think about when selecting a laser peel procedure that is best for your needs. Laser skin resurfacing is ideal for people who are unsatisfied with their skin's appearance. If you see skin damaged by the sun, age spots, acne scars, wrinkles and fine lines, pigmentation, or redness troubles, a laser peel procedure may be helpful to improve these complexion blemishes. Also, a laser peel is wonderful for those who have rough texture, scaly patches, or other skin surface problems. A laser peel isn't suggested for anyone who has very dark skin tones or active acne outbreaks. Additionally, it's important to know that there is a recovery period needed after laser treatments. Certain patients, based on their skin condition, may require as much as 2 – 3 weeks for their skin to normalize.
How is a Laser Skin Resurfacing Procedure Performed?
Before you are scheduled for a more intense or deeper laser peel treatment, you may be given a retinoid product for 2 – 3 weeks before your laser peel. The retinoid helps prep the skin for more effective results. Medication may be suggested prior to the procedure to help lessen any pain for increased comfort throughout your appointment. If your complexion only needs mild improvement, a local anesthesia may be applied to numb the treatment area. Throughout the procedure, you can relax in our special treatment chair while the laser handpiece passes over your skin, directly targeting the needed surfaces for rejuvenation. You may feel the heat of the laser followed with cold air from the system's built-in cooling device. The laser energy is designed to remove damaged and dead skin cells while also promoting new collagen production.
How Long is Recovery from Laser Skin Resurfacing?
Following light peels, an ointment will be smoothed over the treated skin and you can go home for your recovery. The treated skin may look pink and there may be some swelling and irritation. These symptoms subside in a few days and the skin peeling process will occur over a 3 – 5-day period. For those who are getting a deeper laser peel, your recovery time will take longer. The treatment sections may be protected with dressings and the swelling, burning, and irritation symptoms may be stronger. Pain medication can be prescribed to lessen these symptoms. The recovery period for a more intense laser treatment may last several weeks. Every patient needs to minimize their UV exposure following their laser peel and use sun protection throughout the day. For all laser peel treatments, the treated skin will naturally crust, flake, and peel off. It's crucial to avoid accelerating the recovery process to prevent scarring and to shield your skin from environmental exposure. After the peeling is finished, the treated skin should feel smoother while also appearing clearer, rejuvenated, and younger.
Laser Skin Resurfacing FAQ
How much does laser skin resurfacing cost?
Your laser resurfacing cost will depend on the treatment you get. During your initial consultation, Dr. Dauwe will ask about your skin problems and wants before reviewing the types of laser resurfacing available. After this, he will help you decide on your resurfacing method and talk to you about costs. Phillip Dauwe, M.D. Plastic Surgery regularly offers skin treatment specials and packages so ask about current promos in your appointment.
What's the best type of resurfacing for me?
Dr. Dauwe can help you choose which resurfacing option will best meet your concerns and goals in your initial consultation. What treatment is best for you will depend on the condition of your skin, complexion issues, and the depth you want your treatment to reach. The length of recovery time might also be an important consideration when you create a treatment plan. If you are unsure, it is better to select a milder treatment, then assess your outcomes and decide if you want something stronger for your second appointment.
How can I help my skin recover after a resurfacing treatment?
Dr. Dauwe or someone on his staff will discuss ways to speed skin healing following your treatment. The top rule is to not peel or pick flaking skin. Doing this can create long-term damage like scars. You need to forgo all hair removal methods on the treated skin, which includes waxing, shaving, or depilatory creams. We can suggest cream to help soothe treated areas.
Should I get laser skin resurfacing or BBL?
Once he has listened to your problems, Dr. Dauwe will help you choose whether laser skin resurfacing or a BBL will achieve your goals. Although both rejuvenate your skin, each has pros and cons. In your initial consultation, Dr. Dauwe will review each choice and make a suggestion for your treatment plan.
How often should I get laser resurfacing treatments?
Based on the laser resurfacing options you and Dr. Dauwe choose for your procedure, you might need to wait several weeks or even a few months between treatments. Deep laser treatments will give you results that last a long time; however, they do require a lengthy recovery period. You should tell Dr. Dauwe about how frequently you want to return for appointments so he can consider this when choosing a treatment plan in your initial consultation.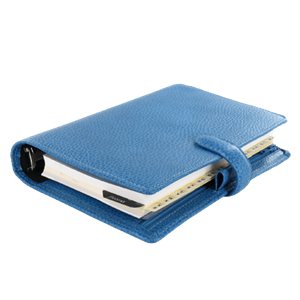 Plan Your Procedure
Recovery Time

6 – 7 Days

Average Procedure Time

2 1/2 Hours

Post-op Follow-up

Day 1, Week 2 & 6

Procedure Recovery Location

Outpatient
Contact Us
Get a Softer, Clearer Complexion
Your treatment with laser skin resurfacing provides amazing results if you are looking to get a more youthful appearance. If you are curious about a laser treatment and want to hear more information about their benefits, and about additional nonsurgical procedures Phillip Dauwe, M.D. Plastic Surgery offers, we encourage you to contact our office in Dallas, TX today to make your appointment with Dr. Dauwe.
Related Procedures