About Laser Tattoo Removal
You may have a number of reasons why you no longer want your tattoo. Perhaps it reminds you of a difficult memory. Or maybe it's lost color or just no longer represents who you are. Despite the reason, breakthroughs in tattoo removal equipment have helped make it feasible to lighten and maybe even eliminate the unwanted tattoo in its entirety. At Phillip Dauwe, M.D. Plastic Surgery in Dallas, TX, plastic surgeon Dr. Phillip Dauwe provides tattoo removal using a state-of-the-art laser system. The laser device has proven to produce better results than previous tattoo removal technologies and might necessitate fewer treatments.
Reviews
"Dr. Dauwe and his staff are like a dream team! I legit leave wanting to be friends with his staff they are all so adorable. Seriously though, any type of surgery is so scary and they make the experience so comfortable. I felt like he listened to what I wanted and was honest with what was going to be realistic with my body type. I was referred by Dr.Dauwe by a few of my clients and am so thankful I chose him to do my procedure. If you're in the Dallas area I wouldn't recommend anyone else. Truly grateful to have had such an amazing experience! Thank you Dr. Dauwe for everything!"
- T.C. /
Google /
Apr 30, 2019
"To say I am happy is an understatement. I cannot express thankful I am to have met Dr. Dauwe. He has completely changed my life. I came to see him for a breast reduction and before I left I knew this was where I needed to be! His staff, Julie and Sara, are the sweetest girls and made this process so simple for me. They both answered all of my questions, no matter how many times I called! From start to finish, they are there the entire way. I recommend him to everyone I know. If you're looking for any type of aesthetic surgery, GO SEE DR. DAUWE! You will not be disappointed. He is simply the best."
- B.C. /
Google /
May 21, 2021
"I had a breast reduction with Dr. Dauwe and I can honestly say it was the best decision I ever made! Dr. Dauwe and his staff made this process so easy and delightful for me. Julie and Staff were incredibly kind and answered all of my questions. They made me feel comfortable from start to finish. As soon as you walk in to his office you feel like family. I have recommended Dr. Dauwe to anyone and everyone I know. I could not have been happier with my results, my recovery, or the experience. The best doctor EVER! You will not be disappointed."
- L.F. /
Google /
May 20, 2021
"If you're looking for a surgeon for breast reduction, you can stop here: Dr. Dauwe is the best - I am floored at how my breast reduction with Dr. Dauwe has transformed my confidence. I used to never want to be in photos, could never find clothes that fit me, never felt pretty in anything or good about myself at all really. It was a big decision to have surgery, especially at a young age, but I don't regret it for a second!I also can't say enough about how amazing he and his team (Julie, Sara, and Bre) have been during this entire process- I don't have a single complaint. Any time I had a question or concern about anything, they were on it. My results are exactly what I wanted- honestly I could have gotten half of what I got and still would have been thrilled. With all my heart, thank you Dr. Dauwe and your wonderful team!"
- A. /
RealSelf /
May 20, 2021
"The results are beyond what I expected - Coming in HOT with another 5 star review! I recently had a full mommy makeover by Dr. Dauwe and I don't think I can even put into words my gratitude for him and his team. Hands down THE BEST surgeon in Dallas. From my tummy tuck, to some lipo and a breast reduction/lift - 2 weeks post opp, I look amazing! The results are beyond what I expected!! The entire team is extremely kind & helpful anytime you need them. If you are reading this post and have questions about my experience, find me on IG because I will rant and rave your ears off until you go see him! Dr. Dauwe, I truly thank you for changing my life!!"
- S. /
RealSelf /
May 12, 2021
Previous
Next
Ideal Candidates for Laser Tattoo Removal
There's a number of considerations which might improve the success of your removal procedure. The best candidates for laser tattoo removal:
Have a strong immune system. This assists in the body's ability to break down and eliminate the ink properties.
Are healthy overall. Smoking and eating an unhealthy diet limit the body's immune system from performing at max efficiency.
Have great differences between the ink color and the skin color. The greater the contrast, the greater the result.
Have older tattoos. The older a tattoo is, the better it will respond to treatment.
Laser Tattoo Removal Procedure Technique
As soon as Dr. Dauwe determines that your skin is ideal for tattoo removal, the tattoo will be prepared with a careful cleansing and an application of a topical anesthetic. Dr. Dauwe will begin by passing the device over the tattooed skin as it releases laser light and pulsing energy. The time it takes to complete the procedure varies and depends on the size of the treatment area. Sometimes, the tattoo may require multiple sessions before obvious results are seen. These factors will all be discussed during your consult.
What to Expect with Laser Tattoo Removal
At the end of each session, a topical cream will be applied to your treated skin along with bandages to help protect the area. You might experience redness, swelling, and sensitivity. You might also feel like you have a sunburn and experience minor scabbing. It's important to adhere to aftercare instructions carefully to speed up the recovery process. Once the area is ready, your next session may be scheduled. Dr. Dauwe does not recommend scheduling sessions sooner than 4 – 7 weeks apart.
Laser Tattoo Removal Frequently Asked Questions
How much does laser tattoo removal cost?
The cost of your tattoo removal will depend on the number of treatments needed and areas being addressed. Each patient case is unique and some patients require more sessions while others may only need a few. During your private consultation, we can discuss the estimated cost of your treatment and help you find low-interest medical financing to make your care more affordable.
What are the side effects of laser tattoo removal?
Some patients experience redness, swelling, tenderness, crusting, sunburn sensation, or itching immediately after their treatment. Dr. Dauwe will discuss your treatment plan and explain what can be expected from your procedure.
Why do I need so many laser tattoo removal sessions?
Size, color, location, and the age of the tattoo determine the number of treatments necessary to effectively remove the tattoo. During your consultation, the treatment regimen will be reviewed and any questions regarding the number of estimated sessions will be provided at that time.
When will I see results?
The results and appearance of the tattoo vary from patient to patient. After each treatment session, you will see the tattoo become lighter. Due to the various types of inks used in tattooing, the results and the number of treatments may vary. Typically, multiple treatments will be required and are scheduled 2 – 4 weeks apart.
Are there any alternatives to laser tattoo removal?
Laser tattoo removal is the safest and quickest option to keep your skin intact and to effectively diminish the appearance of body art. In some cases, dermabrasion or microneedling may also be used as part of your treatment plan to aid in the removal process and to help maintain the health of your skin.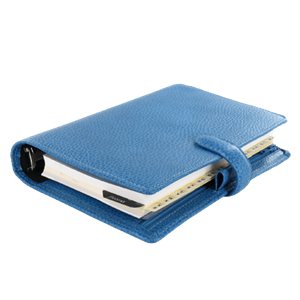 Plan Your Procedure
Average Cost

From

$250

Recovery Time

5 – 7 Days

Average Procedure Time

1 Hour

Post-op Follow-up

Day 1 , Week 2 & 6

Procedure Recovery Location

Outpatient
Contact Us
Body art is often stunning and represents a personal story. However, when we have a tattoo we no longer love, the idea of its permanence on the body can be tough to cope with. At Phillip Dauwe, M.D. Plastic Surgery, we care about your feelings and wish to provide a solution. We utilize innovative tattoo removal technology that offers thrilling results. If you have a tattoo that you want to remove or if you want to know more about laser tattoo removal, we invite you to contact our facility at your earliest convenience. We look forward to speaking with you.
Related Procedures