What is Laser Tattoo Removal?
You may have a number of reasons why you no longer want your tattoo. Perhaps it reminds you of a difficult memory. Or maybe it's lost color or just no longer represents who you are. Despite the reason, breakthroughs in tattoo removal equipment have helped make it feasible to lighten and maybe even eliminate the unwanted tattoo in its entirety. At Phillip Dauwe, M.D. Plastic Surgery in Dallas, TX, plastic surgeon Dr. Phillip Dauwe provides tattoo removal using a state-of-the-art laser system. The laser device has proven to produce better results than previous tattoo removal technologies and might necessitate fewer treatments.
Reviews
"Dr. Dauwe and his staff are like a dream team! I legit leave wanting to be friends with his staff they are all so adorable. Seriously though, any type of surgery is so scary and they make the experience so comfortable. I felt like he listened to what I wanted and was honest with what was going to be realistic with my body type. I was referred by Dr.Dauwe by a few of my clients and am so thankful I chose him to do my procedure. If you're in the Dallas area I wouldn't recommend anyone else. Truly grateful to have had such an amazing experience! Thank you Dr. Dauwe for everything!"
- T.C. /
Google /
Apr 30, 2019
"I can't recommend Dr.Dauwe enough! I consulted with two other doctors but am so glad I chose his practice. Dr.Dauwe and his staff are all so professional and knowledgeable, and make me feel super comfortable every time I see them. I am one week post op and have been pain free and feel amazing. My results are even better than expected, couldn't be happier!"
- C.P. /
Google /
Apr 19, 2022
"Where do I begin? Seriously the BEST Dr and staff ever! 14 years ago I had a breast lift and augmentation at a different location. Immediately started having complications, resulting in multiple skin graphs and reconstruction. Also resulting in nerve damage. I've been SCARED to get this issue fixed. Until my best friends and several of their family members shared their experience with Dr Dauwe and his staff! AMAZING! So I gave them a shot, and let me tell you my experience with them and their entire staff was just as if not more amazing! Not only did they calm my fears and gave me my confidence back, you could not ask for a better staff and Doctor Who genuinely cares about your well-being and your needs. This has been some thing that has lowered my self-esteem for the past 14 years and I finally feel whole again! The surgery went perfect with Little pain and I was so worried about the healing process because of the last experience I had with another office. But so far I am doing beyond better than expected and they have been nothing but amazing! My husband and I were blown away with the surgery center and all the staff there just being over and abundantly caring not just being nice because it's their job but genuinely caring about you! I simply cannot say enough! If you were looking for a cosmetic doctor for any reason I highly recommend Dr. Dauwe and his wonderful staff! Thank you again for giving me back my confidence!"
- K.S. /
Google /
Apr 15, 2022
"I could not be happier with the results from my breast augmentation. Dr. Dauwe is not only an extremely talented surgeon, but he and his whole team are compassionate, patient, and beyond generous. They have truly given me the breast's of my dreams!!! Thank you, thank you, thank you! 12/10 recommend Dauwe Plastic Surgery to anyone!!"
- L.M. /
Google /
Apr 08, 2022
"One week post-op and feeling GREAT!! couldn't be happier!! First surgery and first time under anesthesia I was NERVOUS. I had my surgery on a Thursday and I was back to work by Monday. The pain was one of my big concerns and I only had "pain" the two days after surgery. I would say 3/10 wasn't bad at all. Consulted with 5 different doctors regarding breast augmentation. 1 made me feel horrible, 3 were ok, but Dr. Dauwe and his staff made me feel so comfortable. I had my consultation with him and immediately after, I scheduled my surgery. Dr. Dauwe not only picked the PERFECT size for me, but he really took the time to listen. He answered all my questions/concerns, and I instantly trusted him. Julie and the staff are absolutely amazing!! They are so professional and made the process so easy and smooth. I am so happy I chose Dr. Dauwe. He is so talented and his work is phenomenal. Dr. Dauwe, Julie, Sara and all the staff thank you so so much!!!"
- D.C. /
Google /
Apr 01, 2022
Previous
Next
Can I Get Laser Tattoo Removal?
There's a number of considerations which might improve the success of your removal procedure. The best candidates for laser tattoo removal:
Have a strong immune system. This assists in the body's ability to break down and eliminate the ink properties.
Are healthy overall. Smoking and eating an unhealthy diet limit the body's immune system from performing at max efficiency.
Have great differences between the ink color and the skin color. The greater the contrast, the greater the result.
Have older tattoos. The older a tattoo is, the better it will respond to treatment.
How is Laser Tattoo Removal Performed?
As soon as Dr. Dauwe determines that your skin is ideal for tattoo removal, the tattoo will be prepared with a careful cleansing and an application of a topical anesthetic. Dr. Dauwe will begin by passing the device over the tattooed skin as it releases laser light and pulsing energy. The time it takes to complete the procedure varies and depends on the size of the treatment area. Sometimes, the tattoo may require multiple sessions before obvious results are seen. These factors will all be discussed during your consult.
How Long is Recovery from a Laser Tattoo Removal Treatment?
At the end of each session, a topical cream will be applied to your treated skin along with bandages to help protect the area. You might experience redness, swelling, and sensitivity. You might also feel like you have a sunburn and experience minor scabbing. It's important to adhere to aftercare instructions carefully to speed up the recovery process. Once the area is ready, your next session may be scheduled. Dr. Dauwe does not recommend scheduling sessions sooner than 4 – 7 weeks apart.
How much does laser tattoo removal cost?
The cost of your tattoo removal will depend on the number of treatments needed and areas being addressed. Each patient case is unique and some patients require more sessions while others may only need a few. During your private consultation, we can discuss the estimated cost of your treatment and help you find low-interest medical financing to make your care more affordable.
What are the side effects of laser tattoo removal?
Some patients experience redness, swelling, tenderness, crusting, sunburn sensation, or itching immediately after their treatment. Dr. Dauwe will discuss your treatment plan and explain what can be expected from your procedure.
Why do I need so many laser tattoo removal sessions?
Size, color, location, and the age of the tattoo determine the number of treatments necessary to effectively remove the tattoo. During your consultation, the treatment regimen will be reviewed and any questions regarding the number of estimated sessions will be provided at that time.
When will I see results?
The results and appearance of the tattoo vary from patient to patient. After each treatment session, you will see the tattoo become lighter. Due to the various types of inks used in tattooing, the results and the number of treatments may vary. Typically, multiple treatments will be required and are scheduled 2 – 4 weeks apart.
Are there any alternatives to laser tattoo removal?
Laser tattoo removal is the safest and quickest option to keep your skin intact and to effectively diminish the appearance of body art. In some cases, dermabrasion or microneedling may also be used as part of your treatment plan to aid in the removal process and to help maintain the health of your skin.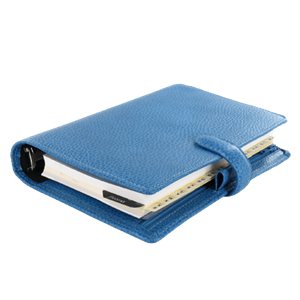 Plan Your Procedure
Average Cost

From

$250

Recovery Time

5 – 7 Days

Average Procedure Time

1 Hour

Post-op Follow-up

Day 1 , Week 2 & 6

Procedure Recovery Location

Outpatient
Contact Us
Body art is often stunning and represents a personal story. However, when we have a tattoo we no longer love, the idea of its permanence on the body can be tough to cope with. At Phillip Dauwe, M.D. Plastic Surgery, we care about your feelings and wish to provide a solution. We utilize innovative tattoo removal technology that offers thrilling results. If you have a tattoo that you want to remove or if you want to know more about laser tattoo removal, we invite you to contact our facility at your earliest convenience. We look forward to speaking with you.
Related Procedures