What is Nonsurgical Laser Vaginal Rejuvenation?
With the effects of menopause, aging, and childbirth, the tissue and/or skin of the inner and outer vagina can become lax, causing functional complications. At Phillip Dauwe, M.D. Plastic Surgery in Dallas, TX, we are pleased to offer nonsurgical vaginal rejuvenation with FemTouch technology to address sexual dysfunction, vaginal dryness, and stress incontinence. Nonsurgical vaginal rejuvenation stimulates the growth of collagen, which in turn strengthens the vaginal skin's resilience and elasticity. It's an excellent scalpel-free choice to cosmetically improve the appearance of the vagina and address potential medical conditions. To find out more about nonsurgical vaginal rejuvenation, call our Dallas, TX office to schedule a private consultation with seasoned board-certified plastic surgeon Dr. Phillip Dauwe.
Reviews
"Dr. Dauwe and his staff are like a dream team! I legit leave wanting to be friends with his staff they are all so adorable. Seriously though, any type of surgery is so scary and they make the experience so comfortable. I felt like he listened to what I wanted and was honest with what was going to be realistic with my body type. I was referred by Dr.Dauwe by a few of my clients and am so thankful I chose him to do my procedure. If you're in the Dallas area I wouldn't recommend anyone else. Truly grateful to have had such an amazing experience! Thank you Dr. Dauwe for everything!"
- T.C. /
Google /
Apr 30, 2019
"If you are waiting for the perfect doctor to do your facelift, you have found the right person. Dr Dauwe is not just good, he is the best!!! I am 63 and this is one of the best decisions that I've ever made. There was hardly any downtime and very very little pain. It looks so natural! I would also like to compliment the awesome staff. What a great group of ladies! So knowledgeable, kind and accommodating!"
- R.L. /
Google /
Jun 04, 2022
"Dr. Dauwe and his entire staff is phenomenal. They answered all 1 million of my questions with compassion and extensive knowledge to the subject. I am one month post op today and I am in love with my results! I am more pleased with my results than I ever thought I would be! I am so glad I went with Dr. Dauwe. My incision sites look great. My downtime was about 3 days. Just book your consult already!!!"
- M.P. /
Google /
May 27, 2022
"I had such a wonderful experience. Julie was so helpful and sweet. Dr. Dauwe did such an amazing job on my chin! Would definitely recommend this place 100%."
- N.M. /
Google /
May 18, 2022
"I can't recommend Dr.Dauwe enough! I consulted with two other doctors but am so glad I chose his practice. Dr.Dauwe and his staff are all so professional and knowledgeable, and make me feel super comfortable every time I see them. I am one week post op and have been pain free and feel amazing. My results are even better than expected, couldn't be happier!"
- C.P. /
Google /
Apr 19, 2022
Previous
Next
What Does Laser Vaginal Rejuvenation Do?
You could be a great candidate for this procedure if you are interested in addressing vaginal difficulties or aesthetic concerns, but you are not interested in undergoing cosmetic surgery. Nonsurgical vaginal rejuvenation strengthens your vaginal canal, reverses urinary incontinence, allows for increased production of natural moisture and lubrication, minimizes sex-related pain, and amplifies sexual arousal and climax. The procedure also provides marked results without a long recovery. Most patients return to their daily activities immediately following treatment.
How is Laser Vaginal Rejuvenation Performed?
Laser vaginal rejuvenation can be performed in-office in around 30 minutes. No anesthesia is required for the treatment. At the time of the procedure, a wand-shaped probe will be inserted into the vaginal canal to emit focused fractional CO2 laser energy to the vaginal wall. The laser creates controlled micro-injuries to the tissue in order to promote remodeling to the vaginal lining for rejuvenation and new collagen production. This process strengthens the vaginal tissue for a tighter contour. The wand also contains a built-in thermometer so that the temperature can be monitored and manipulated as necessary to prevent burns or injury.
How Long Does Laser Vaginal Therapy Last?
A recovery period is not usually necessary following this procedure. You may return to your everyday activities upon the conclusion of the treatment. For optimal results, Dr. Dauwe highly recommends three treatments at one-month intervals. Many of our patients see results after each session while some could take up to three months to fully form. These results usually last up to 18 months so yearly follow-up treatments can help maintain your outcome.
Nonsurgical Laser Vaginal Rejuvenation FAQ
How much does nonsurgical vaginal rejuvenation cost?
Laser technology has come very far in recent years, helping to bring the costs down. Laser vaginal rejuvenation is priced based on what is being addressed and how many sessions are needed to achieve the appropriate outcome. Phillip Dauwe, M.D. Plastic Surgery realizes this procedure is an important process for many women as they gain back their confidence and improve the look, feel, and function of their intimate area. Therefore, we work with our patients on flexible payment plans and financing so they can afford and achieve the results they need and desire.
Does laser vaginal rejuvenation work?
Laser vaginal rejuvenation can improve vaginal laxity. It may also help with overall sexual dysfunction due to dryness, looseness, and other issues. More and more women are turning to this procedure because of its outstanding outcomes.
Does laser vaginal rejuvenation treat loose skin?
Laser vaginal rejuvenation is recommended for women who seek a higher degree of vaginal tightness within the vaginal walls. Events such as childbirth, a massive weight loss, or even aging can strain the internal muscles and create laxity, which can be improved with laser treatment. Women who have loose skin such as an oversized or stretched labia majora may be better candidates for a surgical procedure such as labiaplasty. This cosmetic surgery removes the excess skin along the inner or outer labia for a more pleasing aesthetic appearance.
Can I combine laser vaginal rejuvenation with other procedures?
New moms and weight loss patients alike commonly combine laser vaginal rejuvenation with other treatments to address a variety of cosmetic imperfections. That is why certain procedures such as the mommy makeover may include a tummy tuck, breast lift, and vaginal tightening for a full-body rejuvenation. Labiaplasty is often combined as well to correct function while improving the appearance of the vagina at the same time. There are many factors to consider and numerous combination approaches to help attain the right result.
What is the recovery from laser vaginal rejuvenation like?
During your consultation, we will discuss with you how many sessions it will take to get the best results. There is no pain or downtime associated with the use of this laser. You should be able to resume your day as normal after the appointment. We do recommend refraining from using tampons or engaging in sexual intercourse for several days after the treatment to allow the treated area to properly heal.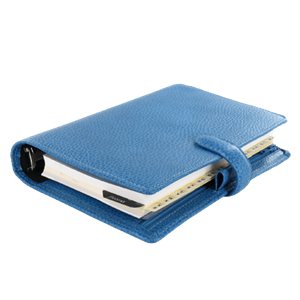 Plan Your Procedure
Average Cost

From

$1,200

Recovery Time

5 – 7 Days

Average Procedure Time

8 Minutes

Post-op Follow-up

Day 1, Week 2 & 6

Procedure Recovery Location

Outpatient
Contact Us
Nonsurgical vaginal rejuvenation is a promising option if you wish to counter some of the effects of menopause, childbirth, and aging. It may also improve the appearance of your vagina. To learn more about vaginal rejuvenation, call our Dallas, TX office at your earliest convenience. Our compassionate team of professionals has helped so many women with FemTouch and look forward to assisting you, too.
Related Procedures