Melasma, also referred to as chloasma, happens when uneven patches of darkened skin show up on the face or forearms. These tan or brownish spots generally occur evenly around the brow, cheeks, nose, or upper lip. Melasma is not at all uncommon and is found more frequently in females. It may be due to sun damage or from hormonal fluctuations such as with menopause and pregnancy. Individuals with darker skin types are far more inclined to melasma compared to individuals who have lighter complexions. Dr. Phillip Dauwe treats melasma regularly at Phillip Dauwe, M.D. Plastic Surgery in Dallas, TX, where he provides state-of-the-art PiQo4 laser technology, which may lessen the appearance of the condition. Call our office today to learn more.
Reviews
"Dr. Dauwe and his staff are like a dream team! I legit leave wanting to be friends with his staff they are all so adorable. Seriously though, any type of surgery is so scary and they make the experience so comfortable. I felt like he listened to what I wanted and was honest with what was going to be realistic with my body type. I was referred by Dr.Dauwe by a few of my clients and am so thankful I chose him to do my procedure. If you're in the Dallas area I wouldn't recommend anyone else. Truly grateful to have had such an amazing experience! Thank you Dr. Dauwe for everything!"
- T.C. /
Google /
Apr 30, 2019
"I can't recommend Dr.Dauwe enough! I consulted with two other doctors but am so glad I chose his practice. Dr.Dauwe and his staff are all so professional and knowledgeable, and make me feel super comfortable every time I see them. I am one week post op and have been pain free and feel amazing. My results are even better than expected, couldn't be happier!"
- C.P. /
Google /
Apr 19, 2022
"Where do I begin? Seriously the BEST Dr and staff ever! 14 years ago I had a breast lift and augmentation at a different location. Immediately started having complications, resulting in multiple skin graphs and reconstruction. Also resulting in nerve damage. I've been SCARED to get this issue fixed. Until my best friends and several of their family members shared their experience with Dr Dauwe and his staff! AMAZING! So I gave them a shot, and let me tell you my experience with them and their entire staff was just as if not more amazing! Not only did they calm my fears and gave me my confidence back, you could not ask for a better staff and Doctor Who genuinely cares about your well-being and your needs. This has been some thing that has lowered my self-esteem for the past 14 years and I finally feel whole again! The surgery went perfect with Little pain and I was so worried about the healing process because of the last experience I had with another office. But so far I am doing beyond better than expected and they have been nothing but amazing! My husband and I were blown away with the surgery center and all the staff there just being over and abundantly caring not just being nice because it's their job but genuinely caring about you! I simply cannot say enough! If you were looking for a cosmetic doctor for any reason I highly recommend Dr. Dauwe and his wonderful staff! Thank you again for giving me back my confidence!"
- K.S. /
Google /
Apr 15, 2022
"I could not be happier with the results from my breast augmentation. Dr. Dauwe is not only an extremely talented surgeon, but he and his whole team are compassionate, patient, and beyond generous. They have truly given me the breast's of my dreams!!! Thank you, thank you, thank you! 12/10 recommend Dauwe Plastic Surgery to anyone!!"
- L.M. /
Google /
Apr 08, 2022
"One week post-op and feeling GREAT!! couldn't be happier!! First surgery and first time under anesthesia I was NERVOUS. I had my surgery on a Thursday and I was back to work by Monday. The pain was one of my big concerns and I only had "pain" the two days after surgery. I would say 3/10 wasn't bad at all. Consulted with 5 different doctors regarding breast augmentation. 1 made me feel horrible, 3 were ok, but Dr. Dauwe and his staff made me feel so comfortable. I had my consultation with him and immediately after, I scheduled my surgery. Dr. Dauwe not only picked the PERFECT size for me, but he really took the time to listen. He answered all my questions/concerns, and I instantly trusted him. Julie and the staff are absolutely amazing!! They are so professional and made the process so easy and smooth. I am so happy I chose Dr. Dauwe. He is so talented and his work is phenomenal. Dr. Dauwe, Julie, Sara and all the staff thank you so so much!!!"
- D.C. /
Google /
Apr 01, 2022
Previous
Next
The specific source of melasma remains unidentified. Specialists think that the dark spots in melasma might be caused by various factors such as olive-toned complexion, hormone fluctuations, family history of the condition, anti-seizure drugs, along with other medicines, which make skin more susceptible to discoloration following exposure to UV rays. Excess sunlight exposure is regarded as the chief cause of melasma, particularly in those with a hereditary predisposition to the condition. Studies have demonstrated that people generally develop melasma in the summertime when the sunlight is the most intense. In winter months, the hyperpigmentation will become less visible or milder.
What are the Symptoms of Melasma?
Melasma is recognized by discoloration or hyperpigmentation mainly in the facial areas. Three kinds of ordinary facial patterns are recognized in individuals with melasma:
Centrofacial – (center of your face) hyperpigmentation around the cheeks, upper lip, nose, chin, and forehead
Malar – (cheekbones) melasma patterns amid the top of the cheekbone
Mandibular – (jawbone) hyperpigmentation parallel with the jawline
What is the Best Treatment for Melasma?
Dr. Dauwe uses the PiQo4 laser to treat hyperpigmentation associated with Melasma. The PiQo4 laser is the most powerful picosecond and nanosecond laser on the aesthetic market, which uses four wavelengths to target brown spots. This advanced technology allows for fast and comfortable treatments. It is especially ideal for addressing larger areas. During your session, you will be seated in our private treatment room as the handheld laser device is glided over the target area(s). Once your treatment is done, you will be free to go home. Typically, most patients receive 3 – 5 sessions spaced one month apart for optimal results.
How much does it cost?
Our practice accepts many forms of payment and sometimes offer discounts or promos on cosmetic packages. During your first visit, Dr. Dauwe or a member of our team can go over all your out-of-pocket costs and discuss all your options to help make your treatment affordable.
Will it come back?
Unfortunately, melasma is a condition that requires maintenance, which means multiple treatments may be needed over time to maintain optimal results. This varies from patient to patient, as some may experience lengthier periods of clearer skin than others. Dr. Dauwe also recommends seeing a highly trained dermatologist.
Can I go into the sun?
Individuals with melasma should do their best to practice preventive measures such as wearing a mineral-based sunscreen, medical-grade topicals, and wearing hats when in direct sunlight.
Other options?
In addition to PiQo4 laser treatments, Dr. Dauwe may also recommend intense pulsed light therapy (IPL). This is typically performed after the initial laser treatment once the skin has healed. IPL uses many different wavelengths to target hyperpigmentation and sun damaged skin.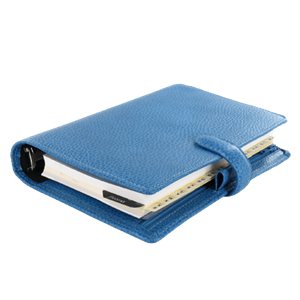 Plan Your Procedure
Average Cost

From

$250

Recovery Time

4 – 5 Days

Average Procedure Time

1 1/2 Hours

Post-op Follow-up

Day 1, Week 2 & 6

Procedure Recovery Location

Outpatient
Contact Us
In the event that you are affected by melasma and are fed up with attempting to conceal it with cosmetics, or if you spend extra money on store-bought remedies which don't give you the outcome that you would like, we welcome you to contact Phillip Dauwe, M.D. Plastic Surgery to schedule an appointment. Melasma needs a special diagnosis so the ideal treatment can be provided. If the incorrect remedy is implemented, the skin might become worse. Dr. Dauwe can correctly diagnose and address melasma to supply you with a fantastic outcome.
Related Procedures