What is the Recovery Time After Nonsurgical Skin Tightening?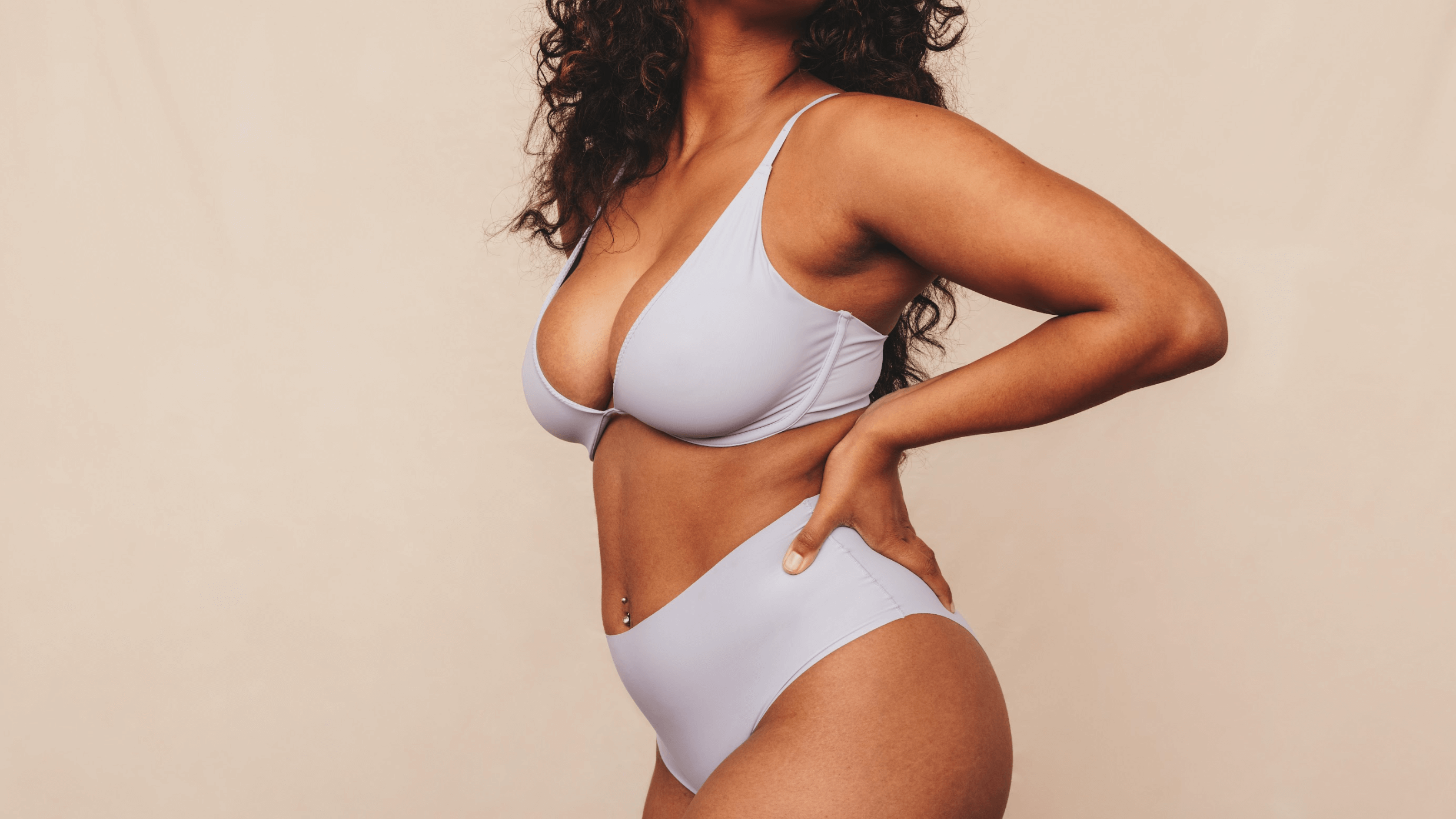 Lately, there has been a great deal of interest in nonsurgical skin tightening. This procedure provides real results without the discomfort and downtime associated with plastic surgery. Board-certified plastic surgeon Dr. Phillip Dauwe is proud to perform this in-office treatment so patients achieve a more youthful and rested appearance.
So, how long is recovery after nonsurgical skin tightening? And what are the side effects involved? Below, Phillip Dauwe, M.D. Plastic Surgery reviews what to expect after undergoing this popular cosmetic treatment in Dallas. We also discuss ways to maximize results at home.
Why nonsurgical skin tightening?
Wrinkles and loose skin are caused by a gradual loss of collagen and elastin over time. These proteins are known to keep our skin firm and elastic. Factors like exposure to ultraviolet rays, pollution, and smoking further accelerate collagen loss and common signs of aging.
Excess skin is often seen in areas like the face, neck, arms, stomach, and thighs. In the past, patients would opt for a surgical procedure, like a facelift or tummy tuck, to improve these concerns. Now, new advances in technology allow us to have almost the same results without incisions or long recovery periods.
How does nonsurgical skin tightening work?
Dr. Dauwe begins nonsurgical skin tightening by cleansing the treatment area. We may offer local anesthesia if you are concerned about discomfort. Once you are relaxed, we use a state-of-the-art laser device to carefully deliver laser energy below the surface of the skin.
The laser device is passed over the skin several times throughout your cosmetic treatment. The heat is what encourages new collagen and elastin production to firm and tighten the tissue. Sessions take about 30 – 90 minutes to complete, depending on the size of the treatment area.
What is recovery like after nonsurgical skin tightening?
After nonsurgical skin tightening in Dallas, your skin may feel mildly inflamed or red. Feelings of numbness are also possible. These side effects are expected and should clear up soon after your appointment. Dr. Dauwe provides more detailed information on what to expect and how to care for your skin post-procedure.
Many patients see noticeable improvements several months after treatment, once collagen and elastin have time to rebuild. We recommend several sessions spaced a few weeks apart to reduce the appearance of wrinkles and loose skin. Results should last a long time with the right care.
How do you maximize results from nonsurgical skin tightening?
There are many ways to help improve the effects of nonsurgical skin tightening at home:
Protect your skin from the sun: Wearing sunscreen every day is critical for maintaining healthy and youthful skin. Be sure to reapply every two hours or more often if you are swimming or sweating.

Choose the right skin care products: We can make recommendations on what kinds of cleansers, moisturizers, and sunscreens work best for your skin type.

Stay hydrated: Drinking plenty of water helps keep your skin looking plump and radiant.
Dr. Dauwe may also recommend scheduling additional cosmetic treatments as needed to keep your skin looking and feeling refreshed long-term.
Try nonsurgical skin tightening
You do not have to undergo invasive surgery to improve your skin. Nonsurgical skin tightening can manage unwanted issues, like wrinkles and loose skin, in just a few simple sessions.
Call Phillip Dauwe, M.D. Plastic Surgery to see how we have helped countless people achieve their beauty goals. Board-certified plastic surgeon Dr. Phillip Dauwe specializes in minimally invasive procedures designed to enhance your appearance in Dallas.