Is There a Nonsurgical Way to Tighten Skin?
At birth, you have a full stock of the nutrients elastin and collagen that keeps your skin soft, smooth, resilient, and healthy. Over time, this stock of nutrients becomes depleted and the skin on your body and face decreases in resiliency, causing wrinkles, lines, and skin that sags. If you want to improve the firmness and general health of your skin without plastic surgery, look into nonsurgical skin tightening at Phillip Dauwe, M.D. Plastic Surgery in Dallas, TX. With state-of-the-art equipment, nonsurgical skin tightening encourages the production of elastin and collagen in the areas treated so you can develop healthier, firmer skin. During the assessment and consultation, plastic surgeon Dr. Phillip Dauwe will be happy to discuss all the benefits of nonsurgical skin tightening and if it is right for you. Make an appointment with board-certified plastic surgeon Dr. Phillip Dauwe in Dallas, TX to find out more information about nonsurgical skin tightening.
Reviews
"Dr. Dauwe and his staff are like a dream team! I legit leave wanting to be friends with his staff they are all so adorable. Seriously though, any type of surgery is so scary and they make the experience so comfortable. I felt like he listened to what I wanted and was honest with what was going to be realistic with my body type. I was referred by Dr.Dauwe by a few of my clients and am so thankful I chose him to do my procedure. If you're in the Dallas area I wouldn't recommend anyone else. Truly grateful to have had such an amazing experience! Thank you Dr. Dauwe for everything!"
- T.C. /
Google /
Apr 30, 2019
"Dr. Dauwe is the best plastic surgeon! I'm thrilled with my results and the entire process was fantastic. Dr. Dauwe took the time to explain my procedure and his staff was incredibly kind and patient. Recovery was much easier than I anticipated and I can't get over how much I love my results."
- K.L. /
Google /
Feb 25, 2023
"The staff at Dauwe Plastic Surgery could not be more welcoming and helpful! I enjoy every second of my experience every single time I'm there! Not to mention how amazing my results always are both with surgery and filler / botox. Can't recommend them enough!"
- L.C. /
Google /
Feb 14, 2023
"* I wanted to do an update for my tummy tuck with Dr. Dauwe. I am about 1.5 years post op. I am still the same weight maybe even a few pounds heavier. I am still so in love with my results. I am adding two new photos one is at 1 year PO and second is my before. First photo is 7 weeks PO. *original post: I have nothing but positive things to say! I did a lot of research on TT and thought Dr. Dauwe's drainless technique was the best route to go for healing and recovery. I traveled from out of state to see him. His office staff were very communicative especially Julie thank you to her for all her help with scheduling ect. I had my TT July 1st and recovery has been smooth and I'm back to working out and running already."
- L.C. /
Google /
Feb 11, 2023
"I just recently had a tummy tuck performed by Dr. Dauwe and it was amazing the care and attention I was given. It made me feel secure and happy that I chose him as my surgeon. The office is also amazing and the ladies who work there that I have met and talked to have been nothing but amazing. The person that I have talk to the most has been Julie, and she is amazing and has answered all my questions and concern very quickly and has been so helpful. If you are considering Dr. Dauwe for any medical procedure, I highly highly highly recommend him and his staff. I already feel so much more confident, even though I am still super swollen. Thank you guys!"
- T.D. /
Google /
Jan 21, 2023
Previous
Next
Is Nonsurgical Skin Tightening Right for Me?
Surgery for skin tightening, or "lifts" like a face or body lift, are still the best option to improve loose, sagging skin. However, nonsurgical skin tightening may be a good option if you don't want to have cosmetic surgery. This procedure may be done on many areas of the body and face such as the stomach, neck, thighs, and arms. The ideal patients for this treatment:
Are in good general health
Are near or at a stable, healthy weight
Have light or medium loose skin on the body or face
Have wrinkles or lines on the body or face
Want to enhance the appearance and health of their skin
How Does Nonsurgical Skin Tightening Work?
To start the session, the skin to be treated will be sanitized to eliminate any dirt, oil, makeup, and lotions. Local anesthesia options may be considered if you would prefer; however, many patients feel that any pain from the laser energy is temporary and manageable. As soon as you are ready, a handpiece with the laser will be evenly passed over the skin several times for an efficient session. The laser energy stimulates the body to start producing elastin and collagen, which firms and tightens the skin. A session may take around 30 – 90 minutes based on the size and number of areas treated. Once the session is complete, you'll be allowed to leave and get back to your daily routine.
How Long is Recovery After Nonsurgical Skin Tightening?
Following your skin tightening appointment, the affected skin can be mildly inflamed, numb, or red. This is expected and you will clear up naturally in several days. In your consult, Dr. Dauwe will talk about methods to care for the treated skin at home after your session like keeping the skin protected and moisturized from sun and environmental damage. Many patients won't have noticeable improvements right after their session. Since the elastin and collagen stimulation and production is a slow process, you should have the total results of the procedure around several months after your session. However, your results should last a long time and enhance the general appearance and health of your skin. You will probably require several sessions to achieve the most ideal outcome. At your initial consultation, Dr. Dauwe can help you determine your personalized plan for treatment to meet your concerns and goals.
Nonsurgical Skin Tightening FAQ
How much does nonsurgical skin tightening cost?
Depending on the size and amount of areas being treated, the cost of a nonsurgical skin tightening treatment will vary. Prior to your treatment, we will discuss your out-of-pocket costs and customize a specific treatment plan for your needs. We can also discuss payment options and where to find low-interest medical financing.
What is collagen?
Collagen is a protein-based tissue naturally produced by the body. Along with other functions, it works to help keep skin hydrated, elastic, and firm. However, through the natural aging process, the natural supply and production of collagen tends to slow down. This then leads to looser, thinner, and less elastic skin. With nonsurgical skin tightening, the production of collagen is stimulated to allow the skin to be healthier and firmer over time.
Is the procedure painful?
During a nonsurgical skin tightening treatment, you may experience a slight heating sensation, but no major discomfort. If necessary, a local anesthetic may be applied to the area prior to your treatment, but this typically is not needed. If you are nervous about your treatment, talk to your technician about what to expect.
What can I expect after my treatment?
After a nonsurgical skin tightening treatment, you may experience some redness, temporary swelling, and/or numbness of the treated area. This will usually subside within a few days. The results of your treatment will continue to develop in the months following your procedure as collagen continues to be produced. Some patients may need several treatments before achieving their desired outcome.
Are there any side effects?
Side effects from a nonsurgical skin tightening treatment are rare and can depend on the type of technology used during the procedure. The most common side effects are redness, slight swelling, numbness, and loss of volume in the area. Talk to your technician before your treatment to learn more about any side effects to be aware of after your procedure.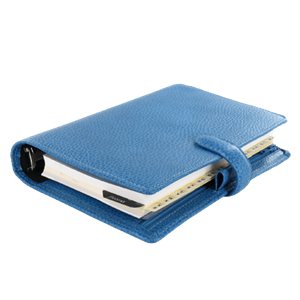 Plan Your Procedure
Average Cost

From

$1,800

Recovery Time

3 – 4 Weeks

Average Procedure Time

1 1/2 Hours

Post-op Follow-up

Week 2 & 6, Month 3, 6, & 12

Procedure Recovery Location

Outpatient
Contact Us
Get Tighter, Younger-Looking Skin
Nonsurgical skin tightening is a noninvasive and effective procedure that calls for no recovery time after the appointment. It can help rejuvenate the tone and health of your skin when you notice the first signs of lines, wrinkles, and sagging. Get a unique treatment plan for noninvasive skin tightening at Phillip Dauwe, M.D. Plastic Surgery in Dallas, TX. Our cosmetic team looks forward to helping you achieve a fresh new look.
Related Procedures
Related Posts