For both men and women, loose skin and fat within the abdominal region can be frustrating, especially when repeated efforts to get rid of it have had little to no success. Significant weight loss, childbirth, and aging are a few of the primary reasons why an individual may not be able to reclaim their previously slim and tight stomach. A tummy tuck — also known as an abdominoplasty — is a surgical procedure that redefines the abdominal region by tightening the skin and restoring damaged muscles. In this way, it is able to achieve amazing results for our patients in Dallas, TX. At Phillip Dauwe, M.D. Plastic Surgery, board-certified plastic surgeon Dr. Phillip Dauwe offers mini, extended, and no-drain tummy tucks that can be utilized in order to achieve each patient's unique cosmetic goals. Tummy tuck surgery allows individuals of almost all ages the opportunity to have a redefined physique and a boost in confidence. Call our office today to learn more.
What are the Benefits of Getting a Tummy Tuck?
Our Dallas, TX patients gain a number of benefits from their tummy tuck procedures, including:
Reduced appearance of scarring from stretch marks
Tightening of loose, extra, or flabby skin
Improvement of urinary incontinence
Huge boosting of self-confidence and image
Tummy Tuck Reviews
"I absolutely LOVE Dr. Dauwe!! I had a mommy makeover (tummy tuck, breast lift, breast augmentation) with him at the end of September and my results blow my mind!! I've never felt so good about my body!! I can't recommend him enough!! Schedule a consultation and go do it; you'll be SO glad you did!! AND his Nurse Injector, Tessa, is the sweetest person you'll ever meet. I see her for Botox and Lip filler and she does an amazingly beautiful job!! Go see them!!"
- K.T. /
Google /
Jan 25, 2022
"I absolutely LOVE Dr. Dauwe!! I had a mommy makeover (tummy tuck, breast lift, breast augmentation) with him at the end of September and my results blow my mind!! I've never felt so good about my body!! I can't recommend him enough!! Schedule a consultation and go do it; you'll be SO glad you did!! AND his Nurse Injector, Tessa, is the sweetest person you'll ever meet. I see her for Botox and Lip filler and she does an amazingly beautiful job!! Go see them!!"
- K.T. /
Google /
Jan 26, 2022
"Dr. Dauwe is Dallas' Best PS! I started going to Dr. Dauwe's office a year ago (November 2021) to see Tessa Thornton for Botox. My daughter is 5 years old. My stomach never returned to its former glory after having her which gave me a sense of body dysmophia I have never experienced. I'm naturally a slender person with a fast metabolism and while I do workout I have never had to work at being thin. No matter what I tried after pregnancy I just couldn't get rid of my pooch or c-section shelf. While waiting for Tessa, I noticed so many happy patients come and go in the waiting room. This got me thinking more and more about doing something to rectify my stomach woes. During one of my Botox appointments I spoke with Dr. Dauwe's nurse, Julie. She is amazing and assured me I was a great candidate for a tummy tuck. She answered several of my preliminary questions and encouraged me to schedule a consultation. Enter Dr. Dauwe…I went for my consultation and was blown away by his humility, knowledge, and kindness. Dr. Dauwe has a calming confident demeanor. For me, it's about a vibe or if I click with someone in addition to their competence. Dr. Dauwe immediately assessed that he could address my needs and achieve my desired results. He suggested abdominoplasty and liposuction to my flanks. He recognized that I had a congenital umbilical hernia which he could resolve during the procedure as well. Let me just tell you his compassionate bedside manner is bar none and he is also efficient! My consultation was in July 2022 and during that appointment I scheduled my procedure for December 13th 2022. The pre op appointment was valuable and his superb staff helped me prepare for the "what to expect" before during and after surgery. I couldn't wait for the day to be here. The day of surgery I arrived at the Baylor surgery center one hour before my procedure. They took me back and the team there was delightful. I could tell I was in the best hands. His anesthesiologist, Dr. Amy Ripley, from Dallas Anesthesiology Associates was lovely, encouraging, and explained everything she was going to do during the procedure. Dr. Dauwe came in to see me, and once again proved I was entrusting the right physician for the job. He marked me up and we were off to the OR. I can't put into words his precision and attentiveness. He has a gift. He wants you to have the best results possible and wants you to be happy. Today I saw Dr. Dauwe 9 days post op. My recovery has gone as expected. My pain was well managed and I'm already standing pretty straight. (This varies from patient to patient) I couldn't help but tell him "thank you" and will remain grateful to him for giving me my confidence back! I feel like a new better version of myself. He took excellent care of me and I would recommend him to anyone considering plastic surgery. I am thrilled with my results so far and know they will only get better from here on out! Also, his office is gorgeous! Love all of the David Yarrow art!!! Thank you, Dr. Dauwe, and to your incredible team! I feel so blessed!"
- A.H. /
Google /
Dec 23, 2022
"I just recently had a tummy tuck performed by Dr. Dauwe and it was amazing the care and attention I was given. It made me feel secure and happy that I chose him as my surgeon. The office is also amazing and the ladies who work there that I have met and talked to have been nothing but amazing. The person that I have talk to the most has been Julie, and she is amazing and has answered all my questions and concern very quickly and has been so helpful. If you are considering Dr. Dauwe for any medical procedure, I highly highly highly recommend him and his staff. I already feel so much more confident, even though I am still super swollen. Thank you guys!"
- T.D. /
Google /
Jan 21, 2023
"* I wanted to do an update for my tummy tuck with Dr. Dauwe. I am about 1.5 years post op. I am still the same weight maybe even a few pounds heavier. I am still so in love with my results. I am adding two new photos one is at 1 year PO and second is my before. First photo is 7 weeks PO. *original post: I have nothing but positive things to say! I did a lot of research on TT and thought Dr. Dauwe's drainless technique was the best route to go for healing and recovery. I traveled from out of state to see him. His office staff were very communicative especially Julie thank you to her for all her help with scheduling ect. I had my TT July 1st and recovery has been smooth and I'm back to working out and running already."
- L.C. /
Google /
Feb 11, 2023
Previous
Next
Am I an Ideal Candidate for a Tummy Tuck?
Tummy tucks are suitable for both men and women. If you experience loose or wrinkly skin in addition to pesky fat in the abdominal region, this body contouring procedure can help to establish a more slim and toned physique. Dr. Dauwe advises all patients considering a tummy tuck to be at their normal weight before undergoing this procedure. Though a tummy tuck can make patients appear more slender, it is not a substitute for weight loss. Rather, it simply addresses loose skin in the abdominal area. A form of liposuction is generally incorporated during the procedure in order to remove any fat in the associated area. If your tummy section has a decent tone, but you still are not satisfied with how your tummy looks and feels even if diet and exercise have failed, you may be a better candidate for liposuction. Women interested in abdominoplasty should be past childbearing to make sure the results are not compromised.
How Are Tummy Tucks Performed?
Abdominoplasty is performed with the patient under general anesthesia. Dr. Dauwe will take numerous surgical options into consideration when performing this surgery. He can perform one of three techniques, depending upon the exact desires of the patient. These include extended, mini, and no-drain tummy tucks.
Extended Tummy Tuck:
Men and women with sagging skin that extends around the waist will likely benefit the most from an extended tummy tuck. This technique makes the incision along the lower abdomen from hip to hip, just on top of the pubic region.
Mini Tummy Tuck:
Individuals who are concerned with minimal skin wrinkling below the belly button may be better candidates for this less invasive technique. Men and women who receive this treatment still benefit from an abdominoplasty but will simply have a shorter scar.
No-Drain Tummy Tuck:
A no-drain tummy tuck allows for a wide variety of benefits, most notably the convenience of not having to hide a drain during the recovery process. This approach also reduces complications that are often associated with drains. In addition, it provides an enhanced contour as the drain is not occupying the area where the tension stitches shape the skin to the underlying muscles.

Regardless of the method, all abdominoplasty procedures at Phillip Dauwe, M.D. Plastic Surgery involve the excision of hanging skin and liposuction.
What is a Drainless Tummy Tuck?
With a specialized layered suturing technique, a drainless tummy tuck combines liposuction with a traditional tummy tuck and eliminates the need for drains following the procedure. Once the surgery is complete, multiple layers of sutures are used over the treatment site and no drains will be needed, and you will not need to measure fluid output. By combining liposuction with the tummy tuck technique, patients can experience enhanced results for increased fat reduction and skin tightening. During a thorough consultation with Dr. Dauwe, he will be able to determine if you may be an ideal candidate for a drainless tummy tuck for your best possible outcome.
What to Expect for Tummy Tuck Surgery
Once the operation is complete, you will be cared for in our overnight facility for at least one night so we can monitor your health. Dr. Dauwe will see you the morning following surgery, at which point you will be sent home wearing a compression device to help control the swelling. Standing upright and walking will be difficult for the first few days so it is extremely important for patients to rest as much as possible during this time. Standing becomes less painful once the abdominal muscles adjust and the incision heals. Patients can generally resume their normal daily routine around two weeks after the procedure. However, we do ask to refrain from workouts and other forms of strenuous exercise for at least 3 – 6 weeks or until you are given permission by a member of our staff.
Frequently Asked Questions About Tummy Tucks
How much does a tummy tuck cost?
At the time of your consultation, Dr. Dauwe will customize your unique treatment plan to address your unique concerns and goals before estimating costs. He will be able to better estimate your costs as soon as decisions are made regarding which technique will be used, which anesthesia you will need, and many other factors. To ensure you get beautiful results from an experienced plastic surgeon, Phillip Dauwe, M.D. Plastic Surgery makes it easier to afford your tummy tuck by taking several payment methods and giving you information on no-interest financing.
What type of tummy tuck should I get?
There are three most common techniques for abdominoplasty: full, extended, or mini. During your initial consultation, Dr. Dauwe will listen to your concerns and goals before performing a physical exam. Then, he can help you decide on the technique that will produce your best results. A full abdominoplasty is better if you would like to fix loose skin in both the lower and upper stomach, whereas a mini abdominoplasty is better for concerns under your belly button, such as a "pooch." The extended technique can address loose skin of your stomach, as well as around your waist.
What about my belly button?
The belly button is a critical part of this operation and deserves a lot of focus during a tummy tuck. The aesthetics of a trim and firm abdomen include a belly button that is tall with a narrow shape and no visible scars. Dr. Dauwe frequently receives compliments on the appearance of the belly button after a tummy tuck.
What will my scars look like?
Incisions for your abdominoplasty will vary based on which technique is being used. During all tummy tucks, Dr. Dauwe uses the thinnest incisions needed to minimize scarring. He also places incisions in areas that are less visible — usually through the belly button or in the pubic region — so they may be hidden by underwear or a swimsuit. Following your tummy tuck, it is important to adhere to your scar management instructions so your sutures heal properly and eventually blend into your natural skin.
Can I get pregnant after a tummy tuck?
While is it possible to get pregnant following an abdominoplasty, it will likely affect your results. We strongly encourage patients to be finished building their family before receiving a tummy tuck. If you do become pregnant following the procedure, another surgery may be necessary in order to regain your results.
Can I get a tummy tuck with another surgery?
Several patients get a second body surgery at the same time as a tummy tuck to complement their results. At your initial consultation, feel free to talk to us about your specific goals so a personalized surgical plan may be created to match your aesthetic desires. For example, some patients choose to combine abdominoplasty with breast surgery for a mommy makeover to rejuvenate their body after having children or significant weight loss.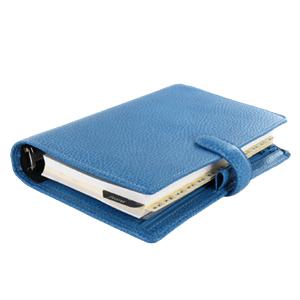 Plan Your Procedure
Recovery Time

3 – 6 Weeks

Average Procedure Time

2 1/2 Hours

Post-op Follow-up

Week 2 & 6, Month 3, 6, & 12

Procedure Recovery Location

Overnight Stay
Contact Us
A variety of factors can result in a sagging abdomen that leaves behind loose and wrinkled skin. We understand these types of stubborn and persistent issues can cause major blows to your self-confidence. For many patients, a tummy tuck is the key to overcoming this. If you are bothered by the stretched-out skin in your abdominal region, whether it is significant or not, consider scheduling a consultation with Dr. Dauwe to discuss the benefits of tummy tuck surgery. Phillip Dauwe, M.D. Plastic Surgery is conveniently located in Dallas, TX to help you with any of your cosmetic needs.
Related Procedures
Related Posts