About Breast Revision Surgery
Breast augmentation using implants is one of the most popular cosmetic procedures in America and in many cases, produces terrific outcomes. Unfortunately, sometimes a patient can be dissatisfied with the appearance of her breasts and at some point may want breast revision surgery. Keep in mind that not all revision treatments are because of practitioner error. While few breast augmentations do end with an unpleasing outcome, there are individuals who wish to have a larger or smaller implants, while some may have a visible irregularity and would like to have the implant corrected or removed altogether. Furthermore, some women may need revision treatment for a particular health condition. Plastic surgeon Dr. Phillip Dauwe offers breast revision surgery after giving an in-depth consultation at Phillip Dauwe, M.D. Plastic Surgery so that the appropriate outcome is attained. Call our Dallas, TX office to learn more.
What Are The Benefits Of Breast Revision?
A personalized breast revision surgical plan developed and performed by Dr. Dauwe can dramatically remake your breasts, with benefits that include:
Increasing or decreasing implant size
Addressing issues like breast asymmetry, rippling, implant moving, etc.
Lifting sagging breasts
Removing loose skin
Improving overall breast aesthetics
Correcting previous procedures
Eliminating scar tissue
Removing unwanted implants
Reviews
"Dr. Dauwe and his staff are like a dream team! I legit leave wanting to be friends with his staff they are all so adorable. Seriously though, any type of surgery is so scary and they make the experience so comfortable. I felt like he listened to what I wanted and was honest with what was going to be realistic with my body type. I was referred by Dr.Dauwe by a few of my clients and am so thankful I chose him to do my procedure. If you're in the Dallas area I wouldn't recommend anyone else. Truly grateful to have had such an amazing experience! Thank you Dr. Dauwe for everything!"
- T.C. /
Google /
Apr 30, 2019
"Dr. Dauwe is the best plastic surgeon! I'm thrilled with my results and the entire process was fantastic. Dr. Dauwe took the time to explain my procedure and his staff was incredibly kind and patient. Recovery was much easier than I anticipated and I can't get over how much I love my results."
- K.L. /
Google /
Feb 25, 2023
"The staff at Dauwe Plastic Surgery could not be more welcoming and helpful! I enjoy every second of my experience every single time I'm there! Not to mention how amazing my results always are both with surgery and filler / botox. Can't recommend them enough!"
- L.C. /
Google /
Feb 14, 2023
"* I wanted to do an update for my tummy tuck with Dr. Dauwe. I am about 1.5 years post op. I am still the same weight maybe even a few pounds heavier. I am still so in love with my results. I am adding two new photos one is at 1 year PO and second is my before. First photo is 7 weeks PO. *original post: I have nothing but positive things to say! I did a lot of research on TT and thought Dr. Dauwe's drainless technique was the best route to go for healing and recovery. I traveled from out of state to see him. His office staff were very communicative especially Julie thank you to her for all her help with scheduling ect. I had my TT July 1st and recovery has been smooth and I'm back to working out and running already."
- L.C. /
Google /
Feb 11, 2023
"I just recently had a tummy tuck performed by Dr. Dauwe and it was amazing the care and attention I was given. It made me feel secure and happy that I chose him as my surgeon. The office is also amazing and the ladies who work there that I have met and talked to have been nothing but amazing. The person that I have talk to the most has been Julie, and she is amazing and has answered all my questions and concern very quickly and has been so helpful. If you are considering Dr. Dauwe for any medical procedure, I highly highly highly recommend him and his staff. I already feel so much more confident, even though I am still super swollen. Thank you guys!"
- T.D. /
Google /
Jan 21, 2023
Previous
Next
Is Breast Revision Right For Me?
Whether it's scar tissue, drooping or sagging, ripples under the skin, or asymmetry, revision surgery can help correct the issue and result in a more normal and properly functioning outcome. This operation may also be appropriate if you are wanting to alter the implant style, size, or address another aspect of your breasts. Generally, Dr. Dauwe recommends that patients wait at least 6 months before any type of revision surgery is performed. Should you have any problems (either medical or aesthetic) after breast augmentation surgery, please make a consultation appointment with Dr. Dauwe to go over your desires and needs and to develop your personalized plan for breast revision surgery.
Common Reasons for Revision
Breast revision surgery either removes an implant that is either damaged, out of position, or is no longer desired. Breast revision surgery may also be performed to change implant size or remove the implants and replace with a fat transfer. There are other common situations where a revision procedure is desired or required.
This condition occurs when the breast size or shape looks disproportionate. This may be due to an asymmetric implant size, drooping on one side, implant malposition, capsular contracture, or implant rupture. A thorough assessment would need to take place to determine what is leading to the asymmetry, and Dr. Dauwe would discuss treatment options with you. If a revision surgery is necessary to resolve the problem, Dr. Dauwe will use a variety of techniques and new set of breast implants to create a symmetric result.
This is a problem that happens if one or both implants drop too low in your breast. Sometimes, this is a case of a positioning error from the original operation, but more commonly this is due to stretch of your tissues over time. "Bottoming out" is most common in saline breast implants, because the heavy saline filled implant overly expands the lower pole of the breast. To correct this, the implants need to be repositioned with revision breast surgery. In addition to a new surgically created implant pocket, Dr. Dauwe usually recommends using a new set of breast implants too. For patients with saline breast implants, going to a silicone breast implant usually will reduce the risk of this happening again.
Sometimes a secondary breast surgery is as straightforward as getting a smaller or larger sized breast implant. During the first surgery, you may have opted to go too conservative or gone a bit too large. A different implant size can be inserted to reach the desired look.
Capsular contracture refers to thickening and hardening of the scar tissue surrounding the breast implant. Usually this scar tissue is thin, and most women will never see or feel it. In some instances, the hardening scar tissue can alter the shape or feel of the implant, and in some cases it can progress to causing pain in your breast. If this occurs, capsular contracture surgery can be performed to remove the hardened scar tissue and place a new breast implant.
This condition occurs when you see rippling or wrinkles under the skin, and is usually caused by rippling in the shell of the implant. This irregularity is most commonly seen along the side of the breast, but can occur anywhere. Rippling is generally found in patients with thinner soft tissues. Newer generation implants are more optimally filled, and have reduced chance of rippling. This issue can be corrected or improved by simply switching to a newer silicone breast implant.
Though this is uncommon, breast implant rupture can possibly occur. When a saline implant type ruptures, the implant will deflate immediately because your body will absorb the saline fluid. If a silicone implant ruptures it does not absorb and can lead to breast asymmetry or hardening. Commonly, an implant rupture is "silent" in that it does not cause any symptoms, and can only seen by MRI. Whether silicone or saline, when a rupture occurs, Dr. Dauwe recommends breast implant revision surgery to replace the ruptured implant.
Symmastia is a condition that takes place when breast implants are inserted and placed too closely together. Most commonly, this is seen when breast implants are placed over the muscle, but it can happen if the breast implant is too wide or the pocket has stretched over the center of your chest. A revision surgery can correct this problem by choosing an implant that fits your anatomy, placing the implant under the muscle, or tightening the breast implant pocket over your central chest.
Following your procedure and a brief observation period, you can go home to begin your recovery. Recovery from a revision surgery varies depending on what is involved in your surgery. Revision surgery usually has an easier recovery than the first operation you had, and usually lasts 2-3 weeks. You should slowly start to see your surgical results when the bruising and swelling go away. Dr. Dauwe will discuss what should be expected while you recover and provide recommendations to help you heal faster. You should go to follow-up visits as often as directed so Dr. Dauwe can monitor your healing and results.
Breast Revision Frequently Asked Questions
How much does breast revision surgery cost?
Your cost for breast revision surgery will vary based on the complexity of your procedure. In your consultation, Dr. Dauwe will listen carefully to your needs and goals before completing a physical examination of your implants. After this, he will talk about your choices before creating your treatment plan. The total cost of revision surgery will be based on the complexity of the procedure, plus your new implants. As a way to help make your surgery affordable, Phillip Dauwe, M.D. Plastic Surgery accepts many different payments and we will give you information on no-interest financing.
What if Dr. Dauwe wasn't my original surgeon?
Dr. Dauwe can perform your revision surgery even if he was not the surgeon who did your original breast augmentation. Revision surgery is sometimes more difficult compared to augmentation surgery, especially if you want significant changes or have problems, which is why it is best to find a plastic surgeon like Dr. Dauwe who has advanced training and experience in breast surgery. Dr. Dauwe also welcomes his patients to come back to Phillip Dauwe, M.D. Plastic Surgery for revision surgery after their augmentation surgery if they notice an issue or would like new implants.
What about loose skin?
When you are getting your implants exchanged or removed, you may want to have excess skin addressed as well. After hearing your goals and evaluating your current implants, Dr. Dauwe can discuss adding a breast lift to remove sagging skin. If you lose a lot of weight, get pregnant, or breastfeed after augmentation surgery, a revision with a lift can restore your youthful look.
Will there be new scars?
When possible, Dr. Dauwe will make incisions for revision surgery in the original augmentation incisions. If this isn't possible, he will place the revision incisions where they are least visible. Revision surgery usually requires an inframammary incision (beneath the breast fold), but a periareolar incision (along the lower border of the areola) can be used. Generally, implants placed through the armpit (transaxillary incision), can not be revised through this same incision. Dr. Dauwe or a member of his team will explain scar care instructions so your incisions heal smoothly and blend with your skin.
When do I need to change my implants?
Although implants are long lasting, they do require replacement eventually. There is no recommended time at which all implants must be replaced. Once you've had augmentation surgery, it's important to get your implants examined at least once a year so Dr. Dauwe can help you identify any problems that may need to be fixed. With frequent advances in medical technology, you may prefer the new implant types and shapes to get a better outcome from breast revision surgery.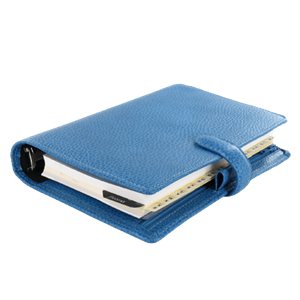 Plan Your Procedure
Recovery Time

3 – 6 Weeks

Average Procedure Time

1 – 3 Hours

Post-op Follow-up

Week 2 & 6, Month 3, 6, & 12

Procedure Recovery Location

Outpatient
Contact Us
Revision surgery for breast implants is a specialized procedure tailored for your aesthetic goals by plastic surgeon Dr. Phillip Dauwe. If you notice a visible problem with your breast augmentation results or desire a different result, we invite you to get in touch with our Dallas, TX office to make your appointment at Phillip Dauwe, M.D. Plastic Surgery. There are many factors to consider, and Dr. Dauwe will perform a full physical assessment, discuss your goals, and create your breast revision treatment plan.
Related Procedures
Related Posts