About Breast Lift Surgery
Mastopexy (known as a breast lift) is a body contouring procedure that recontours the breasts by trimming away loose skin and surgically tightening the remaining tissue to result in a more youthful and healthier look. This life-changing surgery is performed for women who have lost breast firmness, size, and shape and who are experiencing breast drooping due to aging, significant weight loss, or nursing. Outstanding advancements in mastopexy techniques have made this procedure so effective and successful that new statistics by the ASPS (American Society of Plastic Surgeons) reveal nearly a 70% increase in demand since 2000. Dr. Phillip Dauwe, a board-certified plastic surgeon in Dallas, TX, performs this procedure at Phillip Dauwe, M.D. Plastic Surgery. By utilizing the latest methods, Dr. Dauwe can choose the appropriate technique based upon the degree of sag present, keeping in mind the desired result.
You may come to Phillip Dauwe, M.D. Plastic Surgery wanting breast implants, but after a private assessment, you may discover that breast lift surgery is a better option. This may be due to the amount of loose skin, sagging, or low nipple position. Breasts that have lost elasticity usually need skin removal and tightening surgery to reduce skin looseness and bring the breasts to a perkier position. If you have nipples that droop downward and your breasts sag significantly below the fold at the bottom of your breast, a breast lift can dramatically help their appearance. If you are contemplating a breast lift, you need to be in good health and at a good weight.
Breast Lift Reviews
"Dr. Dauwe and his staff earned every one of these stars! My journey that ultimately led me to Dr. Dauwe started with giving birth to two sets of twins, gaining 140+ pounds, and then losing those extra pounds after 12 years of carrying it around. I went on many consults, but he was the only one that asked me sincere questions about my well being, vision for myself, and what would make me feel confident again. He heard me and then offered options that took what I wanted into account while keeping my health in mind. Seeing him and hearing him speak about our action plan made it apparent that he is an artist and is extremely passionate about his work.I'm thee weeks out from a MAJOR breast lift and tummy tuck that corrected pretty serious diastasis recti (abdominal muscle separation) from my pregnancies. I am over the moon - pie in my eyes excited over the results!The obvious difference is physical, but I want to talk about the other things I have experienced that have already made an impact. I am a singer, and I stopped performing after my children were born due to lack of breath control/diaphragm control. Almost immediately after surgery I discovered that my strong voice is back! It has been an awesome surprise that I hadn't expected.In about 2 weeks I have concert tickets and plans for a pretty epic date night with my husband, and I find myself being excited about "THAT" dress. We all have one... It's the one we want to wear but never make it out of the house in because we lose our nerve. I tried it on and darn near cried when I saw that I look like myself again, but even better than I remembered. All in all, if you want to create a relationship with a surgeon that cares for you as a whole person Dr. Dauwe is your guy. I couldn't have asked for a better experience."
- S.S. /
Google /
Nov 20, 2017
"Amazing experience - Last year, I had my first set of implants and a breast lift performed. 10 months later I was diagnosed with a condition called capsular contracture and needed to have another surgery. From the beginning Dr Dauwe was compassionate, professional, thorough, and took what was a tragic situation for me and gave me complete confidence and trust. I could not have chosen a better surgeon and artist..."
- C. /
RealSelf /
Sep 13, 2018
"Excellent experience start to finish - My experience with Dr Dauwe has been stellar. My inital consultation with him was to remove my implants that were placed about 10 years ago. Dr Dauwe and his team were professional and genuine in answering all questions that I had about removal of these implants that were placed under the muscle along with the associated breast lift procedure that I was requesting as well. The implants that..."
- R. /
RealSelf /
Jan 15, 2017
"Dr. Dauwe is AMAZING! - I initially visited Dr. Dauwe for fillers, which he did an exceptional job. I had such a good experience with him that I scheduled a consultation for my breast lift and augmentation. From that initial consult to my next day, post-op visit, he took so much time and care. He listened to my needs and concerns, knew exactly the look I wanted and the results are fantastic."
- R. /
RealSelf /
Jun 30, 2018
"Breast Lift and Implant Journey - After my initial consultation on May 9th with Dr Dauwe I found out I needed a lift and implants. I am 5' 2" and started as a 36C. I am 51 years old and have 2 grown children that I breastfeed. Dr Dauwe recommended no more than 360 cc's for my size and statute in order to get the best results. I originally thought I wanted to go larger but trusted his opinion. My surgery was an anchor lift that..."
- T. /
RealSelf /
Oct 04, 2018
Previous
Next
A breast lift takes usually 1.5 - 2 hours and is performed while the patient is under general anesthesia. The duration of this treatment is dependent on the nature of breast size and sagging. The surgical technique used for a breast lift typically falls into two categories — the technique is defined by the location and type of the incision. The inverted-T (known as an anchor) and the straight line vertical incisions are the most used methods. The incision is first completed, and any loose skin is removed along with fat and tissue that is not wanted. The skin is then tightened and the breasts are lifted to a more youthful position. In most situations, the size of the areola is reconstructed and reduced to be symmetric with the new placement and shape of the breast. At this point, an implant or a fat transfer can be placed in the breast if this was discussed with Dr. Dauwe ahead of surgery. If the lift is the only procedure being performed and if size and shape are a worry, augmentation surgery with implants can be implemented at a different date.
What To Expect with a Breast Lift
After the procedure, you will wear a medical compression bra to assist with swelling. No drains are used for this procedure. Typically, swelling usually dissipates within several days. Dr. Dauwe or a member of his team will provide in-depth home treatment care instructions to help with your healing process. Aesthetic results after a breast lift surgery will be apparent after a few weeks as the breasts become less swollen. Dr. Dauwe's patients consistently report that their breasts feel and appear natural.
Frequently Asked Questions about Breast Lifts
How much does a breast lift cost?
During your initial appointment, Dr. Dauwe will assess your goals before creating your personal treatment plan. Following that, he can estimate your costs. When done well, a breast lift will significantly enhance your physical appearance so it is important to concentrate on having a skilled surgeon with years of training, like Dr. Dauwe. To help make surgery affordable, Phillip Dauwe, M.D. Plastic Surgery will help you find low-interest financing.
Do I need a breast lift or breast implants?
Whether you should have a breast lift, implants, or both depends on your specific goals. Oftentimes, a breast lift will enhance the form and fullness of your breasts with no need for implants. Dr. Dauwe will evaluate your physical condition and also listen to your goals at your consultation, then make a decision about whether you would benefit from implants, a lift, or an augmentation plus a lift.
Will my nipples be moved?
Generally, the nipple-areola complex will be moved up in the breast lift. If your areolas are excessively large or stretched, then Dr. Dauwe can incorporate an areola reduction in your surgery. This may be discussed during your appointment so he can choose the ideal incision pattern to use in your breast lift.
How long will my results last?
With good care following surgery, your results can last for many years. Your breasts will still age normally, which means you could start to see loose and sagging skin in time. Factors such as significant weight loss or gain can change your results; therefore, it is best to stay at a steady weight following your breast lift. Pregnancy or breastfeeding following a breast lift may also alter your results, which is why Dr. Dauwe suggests patients wait until they are done having kids to get a breast lift.
Can a breast lift fix asymmetry?
A lift may improve asymmetry in your breasts if they're different in size, firmness, or level of sagging. Dr. Dauwe will evaluate the physical condition and appearance of your breasts in your consultation and talk about how a breast lift will be able to help you. In your surgery, he will adjust the tissue so your breasts are equal in position and size for symmetry.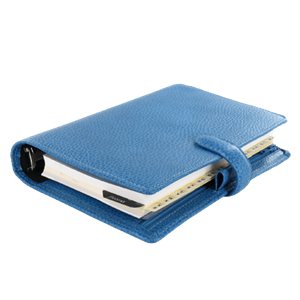 Plan Your Procedure
Recovery Time

3 – 6 Weeks

Average Procedure Time

2 Hours

Post-op Follow-up

Week 2 & 6, Month 3, 6, & 12

Procedure Recovery Location

Outpatient
Contact Us
Related Procedures
Healthier-Looking Breasts
Surgical breast lifting has transformed the lives of so many Dallas, TX women. If you have hanging, sagging breasts that interfere with your daily activities or that stop you from sporting the clothing styles you desire, a mastopexy at Phillip Dauwe, M.D. Plastic Surgery may be the solution. When you have your initial consultation, a thorough breast assessment will be performed by Dr. Dauwe and your desired outcome will be discussed. We will establish a tailored plan for treatment to assist in transforming your breasts. We encourage you to contact Phillip Dauwe, M.D. Plastic Surgery and speak to a patient coordinator to schedule a consultation.
Related Posts