About Breast Reduction Surgery
Exceptionally large breasts can create social, functional, and physical problems for women. Not only can they attribute to feeling self-conscious, but they can also lead to severe back pain. In Dallas, TX, Dr. Phillip Dauwe is a board-certified plastic surgeon who works with countless women to allow them to feel more confident and improve their quality of life with a surgical breast reduction procedure. Also known as a reduction mammoplasty, this aesthetic surgery at Phillip Dauwe, M.D. Plastic Surgery helps to remove excess breast fat and skin, as well as unhealthy tissue to redefine and reshape the breasts to a smaller size. Breast reduction surgery also reshapes the size of the nipples/areolas and moves them into the proper position so that they are symmetrical and proportional to your new size. In most situations, a breast lift may be performed along with a reduction to create a tighter and younger-looking appearance. If you are interested in learning more about a breast reduction procedure, we invite you to contact our Dallas, TX facility to schedule your initial consultation with experienced surgeon Dr. Dauwe.
Benefits Of Breast Reduction
A personalized breast reduction procedure designed and performed by Dr. Dauwe can have transformational benefits, including:
Increasing mobility and movement
Making it easier to exercise and engage in vigorous activities
Providing relief from neck and back pain
Expanding wardrobe options
Creating improved body proportions
Improving posture
Promoting better sleep
Reducing skin irritation and chafing
Boosting confidence and self-esteem
Breast Reduction Reviews
"Highly recommend Dr. Dauwe and his team!! I have never had a procedure done and the team here made me feel very comfortable and prepared. Dr. Dauwe is super professional, really listens to what you are looking for, and was able to do exactly what I wanted for my breast augmentation! The surgery staff is super kind and they check on you multiple times as you are recovering - which recovery was short and easy as well. I am about 6-weeks post op and I am so so happy with the results!!"
- B.S. /
Google /
May 09, 2023
"Dr. Dauwe and his team are phenomenal! They have changed my life for the better, so much more than they even realize. 3 days post-op and I am a completely different woman, for the better! I highly recommend Dr. Dauwe and his team. I have a short frame and have had large breasts for 30 years. The last 10 years I had neck pain and it has becoming increasingly worse over the past 2 years, significantly impacting my quality of life. I've seen all kinds of doctors and surgeons in nationally recognized places. I've had a neck fusion, injections, multiple nerve ablations, PT, chiropractic help, etc. - all with modest relief and not enough to function well. I met Dr. Dauwe through an acquaintance of his practice manager. My last resort was a breast reduction. No physician had recommended it, however I read it might help so I scheduled a consultation and surgery based on my friend's advice. Dr. Dauwe is truly amazing! Terrific skills, clearly loves what he does and really listens to his patients. He is a perfectionist in the best way possible. The day of the surgery I felt immediate pain relief afterwards and the aesthetic results were so exciting! I am forever grateful, as he gave me my life back. Priceless! I'm so thrilled to be able to look so much better. too. The anesthesiologist Dr. Ripley was terrific as well. She called me the night before surgery, listened to my special needs and according to Dr. Dauwe she paid special attention to those things in surgery. Dr. Dauwe's practice manager Julie is fantastic, answered all my unending questions with the greatest of care and patience. She gave me terrific advice and suggestions, prepared me thoroughly about what to expect (as this was my first plastic surgery experience) and I couldn't have asked for more. She responded to emails in evenings, weekends and far more than I expected. She also worked me in for a few other facial treatments while I was there, too which was convenient. I had not planned that in advance but they were great to work me in for the extras I wanted as I came in from out of state. Drea is a terrific asset to their practice, she is amazing with non-surgical procedures! Sara and Bre were great as well. The entire team seems happy, experienced and very caring. Top notch all the way! I will be back to Dr. Dauwe and his team for other things. If you are considering plastic surgery from the waist up, do not hesitate to book an appointment with Dr. Dauwe! Words alone cannot express what he and his team did for me. Truly a life changing experience, both from a health and aesthetic perspective! Thank you from the bottom of my heart!"
- J. /
Google /
May 26, 2023
"Absolutely LOVE DR.DAUWE & his staff !!! They are all so welcoming , nice and informative! Dr.Dauwe did my breast augmentation and did an AMAZING job! Made sure I was well informed , so nice , ensured I was ready for surgery , everything was truly a breeze . Best experience from the moment you walk in till the moment you walk out the door. I am inlove with both my breast and Dr.Dauwe's work & team . 💗 Thank You is not enough !!"
- A.R. /
Google /
May 26, 2023
"Dr. Dauwe is a phenomenal surgeon! He and his team have completely changed my life - words can't express how grateful I am. I came to Dr. Dauwe from out of state via a mutual friend of mine and his practice manager, Julie. I've had neck/shoulder problems for 10 years (neck fusion, multiple nerve ablations, PT, chiropractic, etc.) with minimal long term relief. Other physicians were out of options. I researched the benefits of a reduction mammoplasty and Dr. Dauwe performed the surgery 5 days ago. Amazing results! Immediate pain relief and terrific aesthetic look! I should have pursued this solution much sooner. Dr. Dauwe is a terrific listener, very attentive, skilled and knowledgeable. A perfectionist in the best way! Anesthesiologist Dr. Ripley is one of the best I've ever worked with. Dr. Dauwe's staff is also incredible-they treated me like family, answered all my questions thoroughly and were always there for me. Practice Manager Julie is terrific with communications, what to expect, suggestions, advice, etc. She also worked me in for a few other services while I was there at my request, which was great. She consistently exceeded my expectations! Staff overall fantastic - Drea talented and helpful, Sara and Bre also wonderful. A truly life changing experience! If you are looking for help from the waist up, I highly recommend Dr. Dauwe and his team! Thank you from the bottom of my heart."
- J. /
Google /
May 29, 2023
"Dr. Dauwe and his staff are phenomenal! I could not be happier with my breast reduction and lift! I waited many years to decide to have the surgery, went to multiple consultations and Dr Dauwe made me feel completely comfortable! I am so grateful!"
- D.I. /
Google /
Aug 16, 2023
Previous
Next
Is A Breast Reduction Right For Me?
When you have large breasts that create obstacles in your everyday life, cosmetic breast reduction may be a good treatment option for you. A reduction procedure is helpful for women who feel self-conscious or find it difficult to live an active life because of the weight and size of their breasts. If you also deal with consistent skin irritations (as well as back or neck pain) due to the size of your breasts, breast reduction surgery can help reduce these issues as well. It's crucial that patients are at a healthy weight and choose a well-trained surgeon, like Dr. Dauwe, who listens to their desired outcome and has the aptitude to create a pleasing and natural appearance. During a thorough consultation at our Dallas, TX facility, Dr. Dauwe will be able to better determine if a breast reduction or other procedure is right for you.
Breast Reduction Surgical Technique
Surgical breast reduction is an outpatient procedure and is conducted with the patient under general anesthesia. The surgery usually takes 2 – 2.5 hours but could take longer for larger reductions. For most patients, liposuction is needed along the side of the breast to ensure an optimal aesthetic result. During the private consultation, all of these aspects, as well as the necessary incisions, are addressed with Dr. Dauwe. He utilizes advanced techniques to help place incisions in a discreet area that can easily be hidden after surgery. Surgical skill and advanced scar management techniques have led to a significant reduction in the visibility of scarring. Based on the intricacy of the surgery and overall reduction, either an inverted-T or a straight line (vertical) incision will be incorporated. Breast fat and tissue will then be removed, and the existing skin and tissue will be pulled tight and repositioned.
What to Expect After Breast Reduction
Once surgery has been completed, you will be monitored closely in our comfortable recovery facility before being discharged to return home to begin the healing process. Some patients may stay overnight in our surgical aftercare suite if preferred. The appropriate aftercare instructions will be provided by Dr. Dauwe following surgery, and a compression bra should be worn for a few days to keep surgical dressings in place during the immediate recovery. In a month or so, the swelling will reduce and the bruising will fade away. Our patients at Phillip Dauwe, M.D. Plastic Surgery report that clothes fit better, and patients feel lighter and a lot more confident about their body. Keep in mind that it is still important to maintain a healthy body weight in order to preserve optimal results.
Frequently Asked Questions About Breast Reduction
How much does breast reduction surgery cost?
Your cost for breast reduction surgery can be reviewed with Dr. Dauwe in your consultation. When he has created your treatment plan, it is easier to calculate your costs, including facility fees, anesthesia, and more. Your insurance carrier will likely help with payment if your surgery is deemed medically necessary. Our staff will help you navigate this process and find low-interest financing.
Will my nipples be moved?
Your nipple and areola will be moved up to a central position on the breast as part of the surgery. Dr. Dauwe will perform the appropriate technique to reposition the nipple and areola while removing the appropriate amount of breast tissue. It is also possible to perform an areola reduction to reduce the size of the areolas and correct any asymmetry. Your options will be thoroughly discussed in your consultation with Dr. Dauwe so you may choose the best plan to meet your goals.
Can I breastfeed after a breast reduction?
Breast reduction surgery can affect breastfeeding. Although some women can still breastfeed after a surgical breast reduction, other women cannot. It's difficult to know whether your breast reduction will interfere with breastfeeding. This is why Dr. Dauwe suggests that patients be done with breastfeeding before considering breast reduction surgery.
Can my breasts regrow after surgery?
Following reduction surgery, your breasts may get smaller or bigger with weight changes. This is why it is best to achieve a healthy and stable weight prior to your surgery. In your consultation, Dr. Dauwe will discuss the best ways to prepare for your reduction and what you can do after to help make sure your results last.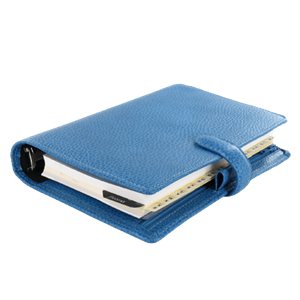 Plan Your Procedure
Recovery Time

3 – 6 Weeks

Average Procedure Time

2 – 3 Hours

Post-op Follow-up

Week 2 & 6, Month 3, 6, & 12

Procedure Recovery Location

Outpatient
Contact Us
Smaller Breasts, Larger Life
Dr. Dauwe has helped so many women experience restored confidence and improved quality of life with surgical reduction of the breasts. During your consultation at Phillip Dauwe, M.D. Plastic Surgery, Dr. Dauwe will go over all of the steps to attain your aesthetic desires and tailor a customized surgical plan to fit your goals. To learn more, contact our office in Dallas, TX to schedule your initial consultation for a breast reduction with Dr. Dauwe.
Related Procedures
Related Posts