What Is The Mommy Makeover?
Dallas, TX board-certified plastic surgeon Dr. Phillip Dauwe regularly works with women who wish to have their pre-pregnancy body back. While childbirth is an amazing and miraculous moment for many women, it often will change the tightness and shape of certain body parts — and could leave one feeling a little frustrated. The most exciting news is that it's possible to reclaim a slimmer, smooth physique with the assistance of the mommy makeover procedure performed at Phillip Dauwe, M.D. Plastic Surgery. This body contouring treatment can include a combination of skin tightening, fat reduction, breast enhancement, and more to reshape the stomach, breasts, and other areas affected by pregnancy — virtually any body part affected by pregnancy, childbirth, or nursing can be repaired. Furthermore, nonsurgical remedies can be incorporated to enhance surface imperfections, such as stretch marks.
Mommy Makeover Reviews
"He saved my life - It's taken me a while to write this review becouse it has been such an emotional and traumatic experience for me, but here goes.I flew to Miami with a friend who was getting a full mommy makeover. I wanted a Breast reduction. My 38 HH were so large that they were cussing neck, back pain, a buldge in the back of my neck and even marks on my sholders from the heaviness weighing down my bra. I..."
- L. /
RealSelf /
May 09, 2018
"Best plastic surgeon hands down! - This is my second procedure with Dr. Dauwe. The man truly has a gift! I had my rhinoplasty with septoplasty done and got more lipo as well. I was so nervous and he's got such a good bed side manner. I can't wait to see how my nose comes along. After years of hating my nose I decided to get it done. He did such a great job on my mommy makeover I decided to go ahead and let him fix my nose, 100%..."
- T. /
RealSelf /
Oct 02, 2018
"Revised mommy makeover - gave me my life back - I went to Miami over the summer and was botched by a Dr. there In what they call a surgery mill. Thru the grace of God I found Dr. D and he was able to revise my entire botched mommy makeover that I had gotten. I honestly didn't see how anyone could "fix" the problems I had after my surgery in Miami. But I can assure Dr D is a miracle worker. I will see him for the rest of my life in whatever else I feel I need. He's absolutely amazing and he's got a genuine heart of gold. Along with his amazing staff Julie, Sarah and Bree are all absolutely incredible: they literally gave me my life back. Forever grateful"
- C. /
RealSelf /
Jan 22, 2021
"The results are beyond what I expected - Coming in HOT with another 5 star review! I recently had a full mommy makeover by Dr. Dauwe and I don't think I can even put into words my gratitude for him and his team. Hands down THE BEST surgeon in Dallas. From my tummy tuck, to some lipo and a breast reduction/lift - 2 weeks post opp, I look amazing! The results are beyond what I expected!! The entire team is extremely kind & helpful anytime you need them. If you are reading this post and have questions about my experience, find me on IG because I will rant and rave your ears off until you go see him! Dr. Dauwe, I truly thank you for changing my life!!"
- S. /
RealSelf /
May 12, 2021
Previous
Next
Is A Mommy Makeover For You?
Ideal candidates for a mommy makeover are those who have undergone pregnancy, childbirth, or nursing and have tried to get a slimmer look through a healthy lifestyle with little result. For many women, surgical intervention is recommended to regain their pre-pregnancy figure. If a woman is past childbearing years and is unhappy with the imperfections remaining, she may want to consider a mommy makeover. Mommy makeovers can be performed to fix sagging breasts, get rid of wrinkly skin, reduce or eliminate hanging belly fat, and correct other undesirable areas, such as the hips, thighs, and buttocks. The overall goal of Dr. Dauwe is to help women reclaim their pre-pregnancy bodies so they can get back to living their best life.
How Is A Mommy Makeover Performed?
The mommy makeover procedure is a body contouring treatment tailored for each woman by plastic surgeon Dr. Dauwe based on their particular areas of concern. A variety of procedures can be paired together — the most popular treatments are liposuction for the lower body, back fat removal, and thigh fat removal, as well as breast lift surgery, breast implants, and stomach lift surgery. Mommy makeover surgeries are performed while the patient is under general anesthesia, lasting 3 – 5 hours, depending on the complexity. Also, a day-long stay at the hospital might be necessary. It is common to also incorporate nonsurgical skin procedures, such as BOTOX® or laser skin resurfacing, to smooth facial wrinkles and diminish surface issues.
What Should I Expect After My Mommy Makeover?
The recovery for a mommy makeover is largely dependent on a patient's particular treatment plan. However, it is typically characterized by gradual improvement over a 2-week period. On the first night after surgery, Dr. Dauwe's patients may stay at the surgical aftercare hotel where nurses monitor and care for them. Depending on the patient's particular treatment, she may be provided with a compression garment to wear for six weeks after the procedure. Moving around and walking straight will be difficult the first week or so, and a step-by-step, at-home healing protocol will be provided to help the incisions heal properly. Most patients find the healing process can last around six months. Even while the primary recovery could take months, the majority of women are able to return to a somewhat normal routine within several weeks. Dr. Dauwe typically allows his patients to return to exercise at three weeks, but intense exercise should be held off for six weeks. In the end, the mommy makeover procedure at Phillip Dauwe, M.D. Plastic Surgery can be an amazing journey for women, allowing them to love the way they look and feel once again.
Frequently Asked Questions about Mommy Makeovers
How much does a mommy makeover cost?
Mommy makeover costs will vary, depending on which procedures are part of the patient's surgical plan. During a consultation, Dr. Dauwe will develop a treatment plan and then discuss possible costs. A mommy makeover is about rejuvenating the body after having children so it is best to concentrate on getting amazing results with a trustworthy surgeon. Phillip Dauwe, M.D. Plastic Surgery takes several payment methods and can provide patients with information on finding no-interest financing to make their mommy makeover affordable.
How do I decide what to include in my mommy makeover?
During a one-on-one consultation with Dr. Dauwe, he will understand each patient's wants and needs after performing a physical examination. Following this, he can provide suggestions on what to include in each patient's treatment plan. Often, women want a breast lift, augmentation, or both with a belly tuck and liposuction.
What about nonsurgical treatments?
Childbirth and pregnancy are hard on the body, which is why nonsurgical procedures usually aren't enough to produce significant improvements. In each woman's consultation, Dr. Dauwe will go over both nonsurgical and surgical treatments. After listening to specific concerns and goals, he will provide his professional opinion on whether or not procedures, like nonsurgical liposuction (including CoolSculpting®), laser vaginal rejuvenation (like FemTouch™), or noninvasive skin tightening, may be helpful.
Will I have scars?
Although a mommy makeover gives patients a rejuvenated figure, it does leave surgical scars. Dr. Dauwe will create clean, small incisions. Most scars will be placed so they can be hidden with swimsuits and underwear. When reviewing post-surgical care instructions, Dr. Dauwe or a member of his team will provide each patient tips on scar care so their sutures heal flat and eventually fade.
What if I get pregnant again?
Ideally, women should hold off on getting a mommy makeover until their family is complete so their results aren't compromised. In most cases, all treated areas of their body are at risk for changing if a woman gets pregnant again. Should she have another child after a mommy makeover, another surgery may be done to restore her results.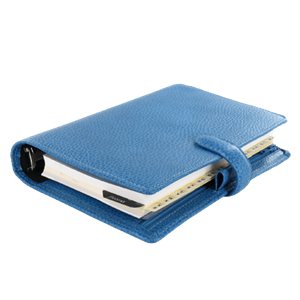 Plan Your Procedure
Recovery Time

3 – 6 Weeks

Average Procedure Time

Mommy Makeover

Post-op Follow-up

Day 1, Week 2 & 6, Month 3

Procedure Recovery Location

Overnight Stay
Contact Us
If you want to stop feeling aggravated with your current figure while trying your hardest to lose those extra pounds after pregnancy or childbirth, we welcome you to contact Phillip Dauwe, M.D. Plastic Surgery in Dallas, TX to learn more about the body contouring options we offer. Deflated breasts, excess skin, and other surface irregularities can be corrected with this customized surgery. During the consultation process, plastic surgeon Dr. Phillip Dauwe will address your concerns and aesthetic goals, and create a custom treatment plan to repair each area of concern. Using state-of-the-art technologies, cutting-edge treatments, and surgical talent, it is possible to regain the figure you had before becoming a mother.
Related Procedures
Related Posts