What is a Nonsurgical Nose Job?
At our state-of-the-art, Dallas, TX facility, a nonsurgical nose job utilizes noninvasive approaches to transform the appearance of your nose without the need for surgery. Skilled plastic surgeon Dr. Phillip Dauwe provides this innovative treatment option for patients who are not ready to undergo a surgical rhinoplasty but still desire to alter the look and shape of their noses. With the use of cosmetic injections, Dr. Dauwe can help make your nose appear straighter, get rid of any unwanted bumps or fill in indentations. Also known as a liquid rhinoplasty, a nonsurgical nose job can balance out the proportions of your nose and face for overall desirable results. If you are considering a rhinoplasty but do not want to commit to a surgical procedure, contact our Dallas, TX practice to learn more and schedule your initial consultation.
Reviews
"Dr. Dauwe and his staff are like a dream team! I legit leave wanting to be friends with his staff they are all so adorable. Seriously though, any type of surgery is so scary and they make the experience so comfortable. I felt like he listened to what I wanted and was honest with what was going to be realistic with my body type. I was referred by Dr.Dauwe by a few of my clients and am so thankful I chose him to do my procedure. If you're in the Dallas area I wouldn't recommend anyone else. Truly grateful to have had such an amazing experience! Thank you Dr. Dauwe for everything!"
- T.C. /
Google /
Apr 30, 2019
"SIMPLY THE BEST. I am so happy I chose Dr. Dauwe and his incredible staff for my breast reduction. I have never had surgery before and they made me feel comfortable and assured that I was in good hands. I can't recommend this place enough and feel fortunate to have found a place that truly cares about their patients. Thank you all!"
- R.S. /
Google /
Nov 29, 2021
"I wanted to do a breast reduction for over a decade and was nervous and decided not to go through with it due to my skin keloid. A previous surgeon told me I would scar really bad afterwards. After having my son, my breast were even larger. I decided to go ahead and go through with the breast reduction knowing there was a chance of scarring. Dr. Dauwe explained to me my chance scaring, but had a oncologist doctor lined up to start radiation immediately after the procedure. Well his approach worked, no scaring and the reduction was successful. Also in the process of the breast reduction procedure he was able to do the lift and remove an unwanted tattoo. I definitely recommend him."
- A.C. /
Google /
Nov 29, 2021
"I had been considering a face lift but I was nervous. I decided to go get a consultation with Dr Dauwe because of his excellent reputation. As soon as I walked in his office all the staff made me feel welcome. Dr. Dauwe, Julie, Sara and Brea and the rest of the staff were very friendly, professional and helpful! He performed a face lift on me a few months ago and Im very happy with the results!!!! He did an amazing job. He is the only plastic surgeon I would trust for my future procedures and highly recommend! Also my injector Tessa is awesome."
- B.A. /
Google /
Nov 22, 2021
"For being a plastic surgeon, this amazing dr was able to tell me answers drs haven't been able to give me for years (decades) about other medical conditions I have) He was so knowledgeable and truly listened and cares for his patients. I wish I could see him exclusively for every issue, I would definitely recommend over any other dr!! Beyond amazed at him and his professionalism. All staff was so friendly too!"
- C.S. /
Yelp /
Oct 14, 2021
Previous
Next
Who is a Candidate for a Nonsurgical Nose Job?
Candidates for a nonsurgical nose job want to:
Have no downtime following their treatment
Improve the shape of their nose
Hide any unwanted bumps or indentations in their nose
Experience temporary results to determine if they would desire surgery in the future
Increase the projection of the tip of their nose
Obtain a straighter nose
How Does a Nonsurgical Nose Job Work?
Prior to your nonsurgical nose job, Dr. Dauwe will talk with you about your desired treatment goals. He will also discuss which brand of injectable may be optimal for you. The entire nonsurgical nose job procedure is performed within our Dallas, TX facility, and a local anesthetic can be provided if necessary. Following your treatment, you will be able to return to your normal daily routine, and our team will offer all necessary aftercare instructions to ensure ideal results.
What Can I Expect After a Nonsurgical Nose Job?
After your nonsurgical nose job, you may experience some slight swelling and/or redness; however, this should subside within 1 – 2 days. The results of cosmetic injections are temporary, but follow-up treatments can be provided to help maintain your outcome. If you decide you would like more permanent results, Dr. Dauwe can also talk with you about a surgical rhinoplasty.
What kind of cosmetic injections are used for a nonsurgical nose job?
For most nonsurgical rhinoplasty treatments, Dr. Dauwe utilizes injectable dermal fillers to add volume to certain areas of the nose. This can be effective in changing the look of the tip of the nose, as well as evening out the shape of the nose. Additionally, dermal fillers can help hide unwanted bumps and indentations in the nose.
How long does a nonsurgical nose job last?
The exact length of your results may vary depending on which type of dermal filler was used for your treatment. However, most dermal fillers last anywhere from 3 – 6 months. During your initial consultation with Dr. Dauwe and his team, they will talk with you about your expected results and what dermal filler may be best to meet your unique needs.
When will my results be visible?
Some initial results from your nonsurgical nose job can be noticeable right away; however, optimal results may take about 2 – 4 weeks to appear. As the swelling and redness dissipate over time, you will begin to experience your desirable outcome. Dr. Dauwe will also provide the necessary treatment options to ensure your best results.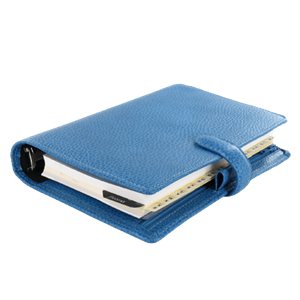 Experience Results Without Surgery
If you are not quite ready for a surgical nose job but are wanting to enhance the look of your nose, a nonsurgical rhinoplasty may be a great option for you. After a thorough consultation at our Dallas, TX, practice, Dr. Dauwe can create a customized nonsurgical nose job treatment plan that best fits your needs and goals. Schedule your consultation today to learn more about this innovative treatment option.
Related Posts