About Areola Reconstruction
The shape and projection of the nipple have both cosmetic and functional effects on the breast. The nipple can vary in size, shape, and projection, which leads to a variety of procedures that Dallas, TX plastic surgeon Dr. Phillip Dauwe is pleased to offer his patients. Phillip Dauwe, M.D. Plastic Surgery provides areola restoration, nipple reduction, and nipple inversion correction surgery to service the diverse needs of our patients. Call our Dallas, TX office today to learn how nipple repair surgery can benefit you and give you the appearance and function you desire.
Nipple Reduction
Nipple enlargement or nipple hypertrophy can be caused by genetics, puberty, or breastfeeding. Nipple reduction surgery is performed to reduce the size and projection of elongated nipples for a more symmetrical shape. It can also correct nipples that appear too wide.
Nipple Inversion
It is estimated that about 10% of women have at least one inverted nipple. There are varying degrees of this condition, as some inverted nipples can be reversible with stimulation while others cannot. The most common causes of inverted nipples are short ducts and tethering bands of tissue that pull the nipple inward. Cosmetic surgery helps correct these issues.
Areola Reduction
In some cases, the areola is naturally disproportionate to the nipple or can become too wide or stretched after breastfeeding, hormone changes, or weight fluctuation. The areola can even develop raised bumps called Montgomery glands. Areolar reduction surgery reduces the size of the areola to complement the size and shape of the breast and nipple.
Reviews
"Dr. Dauwe and his staff are like a dream team! I legit leave wanting to be friends with his staff they are all so adorable. Seriously though, any type of surgery is so scary and they make the experience so comfortable. I felt like he listened to what I wanted and was honest with what was going to be realistic with my body type. I was referred by Dr.Dauwe by a few of my clients and am so thankful I chose him to do my procedure. If you're in the Dallas area I wouldn't recommend anyone else. Truly grateful to have had such an amazing experience! Thank you Dr. Dauwe for everything!"
- T.C. /
Google /
Apr 30, 2019
"I came to Dr. Dauwe for a breast lift and the experience has been amazing. I'm only 3 weeks post op but Dr. Dauwe did a great job with my lift and making everything look proportional and the down time was very minimal! He is very thorough in his work and it shows! I'll be going back around 6 months for implants to be put in and I already know he's going to do a great job. Not to mention his practice manager, Julie Garcia is such a delight to work with! She's extremely personable and is so extremely helpful with all my questions I have (trust me it's a lot). The staff is so friendly and kind I cannot imagine going anywhere else!"
- M.M. /
Google /
Aug 29, 2023
"Dr Dauwe is amazing. He spends however much time you need for consult and does not make you feel rushed! He did amazing job on my surgery and his office staff is literally the best!!! They respond back quickly and are so nice from the front staff to the back! Definitely recommend!!!"
- A.E. /
Google /
Aug 25, 2023
"I am now a little over 2 months post op after Dr. Dauwe performed a tummy tuck, breast lift and implant exchange for much smaller implants. I cannot say enough about how incredible my whole experience has been. Dr. Dauwe truly listened to what I was trying to achieve and my results are even better than I could have anticipated. He has given me so much more self confidence especially at 56 years old. He is such an amazing surgeon! He has an amazing staff too. Even the surgical center was the best I have encountered. I highly recommend Dr. Dauwe!!!"
- K.K. /
Google /
Aug 22, 2023
"Kylie does an incredible job and makes you feel so relaxed while she is doing her facials derma planing and so much more. She is informative and tells you about the results. She's also honest when she thinks you need something or if you don't need some thing this I really appreciate. I love going there and getting facials with Kylie You cannot go wrong with her !!"
- C.V. /
Google /
Aug 21, 2023
Previous
Next
What are the Benefits of Areola Reconstruction?
No matter the reasons why you find yourself needing nipple reconstruction, here at Dauwe Plastic Surgery, we offer our patients a number of benefits to look forward to with this procedure, including:
Potential for realistic results following mastectomy or cosmetic breast procedures
High success rates that provide a degree of confidence when making the decision
Optimized results from the overall breast enhancement surgery journey
Three-dimensional nipples that emulate the appearance of natural, untouched nipples
Am I A Good Candidate For Nipple Reconstruction?
You are a great candidate for nipple correction surgery if you are in overall good health, are a nonsmoker, are past childbearing, and at a stable weight. Typically, candidates desire to address the following:
Elongated or stretched nipples
Overly wide nipples
Inverted nipples
Reduce the size of the areola
Correct the projection of the nipple
Improve the overall shape and size of the nipple
Areola Reconstruction Surgical Technique
Nipple Reduction
A nipple reduction surgery is used to address elongated or wide nipples. Dr. Dauwe's approach allows for scarring to be strategically hidden along the natural curves of the nipple and areola. A cylinder of skin is removed from around the base of the nipple and then sutured to close the two sides together. A wide nipple is treated by removing a wedge of tissue to create a more proportionate appearance. The nerves and milk ducts are generally not affected.
Nipple Inversion
Nipple inversion surgery is a simple procedure that can be performed in the office without the need for general anesthesia. Dr. Dauwe will use a long-acting numbing agent to ease any discomfort. The nipple is pulled out to its full length, and a tiny incision is placed along the underside of the nipple. The thick retracted tissue bands are cut one at a time with great care to avoid cutting the milk ducts. The incision is then closed and dressed, and a splint is worn for a few days postoperatively. Nipple inversion surgery usually takes less than one hour.
Areola Reduction
Dr. Dauwe will begin by removing a portion of the circular area (the outer edge) of the areola. This delicate excision process removes excess tissue so that the areola will have a smaller size. The remaining healthy skin is then brought in and tightened to surround the newly created edge and secured with sutures. The stitches are placed just inside the areola margin to help hide scarring and maintain the reduced size as your skin heals.
What to Expect for a Areola Reconstruction Procedure
Nipple reduction and inversion surgery are considered outpatient procedures. Many patients can return to normal activities and drive themselves home afterward with little to no discomfort. Typically, you can return to work the following day. Dr. Dauwe will provide a nipple protector bandage that should be worn under the bra for two weeks to aid in proper healing. Optimal results may take several months as the nipples settle into their new position over time.
The recovery for an areola reduction is a bit more extensive. Although the procedure is relatively simple, you should take it easy for the first few weeks to enable optimal healing. Strenuous exercise should also be avoided during this time to help in the recovery process. After about 7 – 10 days, a follow-up appointment will be scheduled so Dr. Dauwe can check on your progress. Final results will occur in the months that follow.
Areola Reconstruction Frequently Asked Questions
How much does a nipple repair cost?
The cost of a nipple repair surgery will depend on the type of correction performed, your unique condition, and if it's being combined with another cosmetic procedure. The exact cost of your surgery can be discussed with Dr. Dauwe during your initial consult.
Can I still breastfeed after a nipple correction surgery?
It is recommended that women complete childbearing prior to any nipple surgery as as it could interfere with breastfeeding. However, inverted nipples can interfere with breastfeeding, so Dr. Dauwe commonly corrects the inversion to enable proper breastfeeding function. During a nipple reduction or inversion surgery, the milk ducts are spared so the patient will still be able to breastfeed afterward. While it is uncommon, it is important to understand that breastfeeding may no longer be possible for some patients after this type of surgery.
Will I lose sensation of the nipple after a nipple reduction?
The important sensory nerves are generally deeper than the required incisions for the surgery. Therefore, physical sensation is typically spared after a nipple reduction.
Can I have a nipple repair at the same time as a breast lift or breast augmentation?
Yes. A nipple repair is commonly performed in conjunction with other cosmetic breast surgeries. A nipple reduction or inversion can also be done solely in the office without the need for anesthesia.
Can men have nipple correction surgery?
Yes. Nipple surgeries, including areola reduction, are quite common for men, as well as women. Gynecomastia is the technical term for what we commonly call "man boobs," and can be corrected by Dr. Dauwe. In many cases, gynecomastia can cause a man to have enlarged areolas, which can be addressed with cosmetic surgery.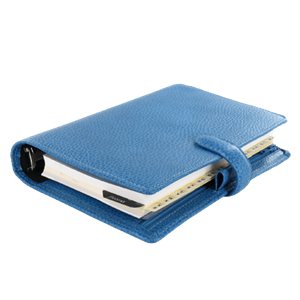 Plan Your Procedure
Recovery Time

1 – 2 Weeks

Average Procedure Time

1 – 2 Hours

Post-op Follow-up

Week 2 & 6, Month 3, 6, & 12

Procedure Recovery Location

Outpatient
Contact Us
Do you feel self-conscious about the look of your nipples? You deserve to look as good as you feel. Call Phillip Dauwe, M.D. Plastic Surgery in the greater DFW area to discover how a nipple correction surgery can dramatically improve your aesthetic appearance and function. Dr. Dauwe can sit down with you to discuss your concerns and goals to create a personalized treatment plan.
Related Procedures