Lost volume happens during the natural aging process, especially in the face as the cheeks tend to become hollow and flat. Plastic surgeon Dr. Phillip Dauwe uses Sculptra Aesthetic, a poly-L-lactic acid injectable dermal filler that allows for fuller and longer-lasting volume in the face. In addition to increasing the volume of the mid-face, Sculptra can reduce the look of fine to deep wrinkles and lines like the nasolabial folds (sometimes called laugh or smile lines) that go from the edges of the nose down to the outer corners of the lips. With a unique gel formula approved by the FDA (Food and Drug Administration), Sculptra increases the natural collagen production in your body so the result is a natural, stronger, and healthier version of your skin. Schedule an appointment at Phillip Dauwe, M.D. Plastic Surgery in Dallas, TX to discover the advantages of this treatment.
Reviews
"Dr. Dauwe and his staff are like a dream team! I legit leave wanting to be friends with his staff they are all so adorable. Seriously though, any type of surgery is so scary and they make the experience so comfortable. I felt like he listened to what I wanted and was honest with what was going to be realistic with my body type. I was referred by Dr.Dauwe by a few of my clients and am so thankful I chose him to do my procedure. If you're in the Dallas area I wouldn't recommend anyone else. Truly grateful to have had such an amazing experience! Thank you Dr. Dauwe for everything!"
- T.C. /
Google /
Apr 30, 2019
"The BEST people work here! I initially was planning to see Dr. Dauwe for buccal removal but when he spoke with me he suggested filler instead. I can't say enough times how thankful I am for that honest opinion, he could've taken my money (let's be honest most would) but instead I got jawline, cheek and under eye filler with Tess and she did absolutely incredible! Everyone in the office is so kind and I'm so happy Dr. Dauwe pointed me in the right direction rather than going through with a procedure that he didn't think would align with the results I wanted. I'm beyond grateful I chose to come to this office and love my results. Every single person is so warm and welcoming and they're doing business the right way. I could not recommend Dr. Dauwe and the entire staff enough."
- S.A. /
Google /
Sep 02, 2022
"My skin was so bad I sometimes did not want to leave my house. I had fine lines, wrinkles, dark spots and no glow. I was ready to give up and felt there was nothing I could do UNTIL I met with Kylie! She recommended a Halo treatment stating it would really help. Although I was hesitant as to the results, I went ahead with the procedure. After just two weeks the change in my skin is absolutely amazing.. My fine lines and wrinkles are so much better and my dark spots have basically disappeared. Not only do I have a glow to my skin but now I am happy to get out and about. Kylie is so knowledgeable, kind and patient. She can answer any questions you may have whether it be a procedure or any type of skin care. When meeting with her you can truly tell that this is her passion. The skin regime she recommended to me is perfect. My skin will continue to improve over the next several months and I can't tell you how pleased I am and thankful for Kylie. I 100% recommend Kylie."
- S.P. /
Google /
Aug 19, 2022
"Dr Dauwe from start to finish made me feel so confident throughout the whole process. He really listens and hears what your concerns are. He was humble and kind. It's tough figuring out who to really trust and I trust his work wholeheartedly. His staff couldn't be more caring and help answer any questions big or small. So thankful for him and his team!!"
- A.W. /
Google /
Aug 18, 2022
"Hard to really put into words the impact my surgery has had on my life, but I will say that Dr. Dauwe and his whole staff has made this experience what I would call life changing. Dr. Dauwe has a calm, humble, demeanor, and I had been following him on IG based on a friend who mentioned he did her breast aug a few years back. When I met with his team in January they were already booked out almost 6 months for a mommy makeover. That's a good thing! You want to find someone who is booked. Not only did I love his conservative nature and perspective in what I was looking to have done, but he spent way more time with me answering my questions than what you typically find in the healthcare space. I've been in healthcare working with physicians for almost 20 years, so it is saying something when a physician has no problem answering all the myriad questions you have when you are going to have a big procedure done. They also made what could be an awkward feeling, feel very normal. He has great eye contact, and his office manager Julie is great at her job and been in the industry a long time. But I have to say, what comforted and confirmed for me the most was his office staff and their friendliness, willingness to help, and their knowledge about my procedure and the process. Sara in particular is a gem of a human. I thought for my pre-op she was just being nice answering all my questions and giving me suggestions, and then when I saw her for my post op I realized: MAN! She's not just a front desk person, she's like THE pre and post op professional! I had called on day 3 after my surgery and she was amazing to work with on my meds. She was so patient both before and after my surgery – and it makes you feel like you are their only patient, though it looks to be a busy practice, you don't feel that way. It's not a mill, this is not the kind of place that doesn't care for you and want to answer all your questions. They are truly genuine, I really felt that from Sara, Julie, Bre, and Dr. Dauwe. I haven't seen Tess but I'm sure I will at some point, I've heard great things. This is a rock star team and if you're on the fence or haven't scheduled a consult and really walked out feeling very confident in the team – come and get one here – he will tell you his professional opinion. I have another colleague who came here before me and had a consult and he honestly told her to wait until a certain time – so he's not doing this for volume – he really wants to do the right thing for you. But truly Sara is awesome and I can't say enough good things about her – you are in good hands with this practice. Thank you, Dr. Dauwe and team."
- H.S. /
Google /
Aug 11, 2022
Previous
Next
Sculptra Ideal Candidates
Sculptra Aesthetic is great for anyone who wants to improve contour in their mid-face without implants and surgery. Candidates may have been born with hollow cheeks, whereas other patients have full cheeks that have deflated with age. Sculptra injections may also help to improve fine to severe facial wrinkles and lines including the nasolabial folds, chin wrinkles, and marionette lines. Since Sculptra's formula works to prompt the natural production of collagen in the skin, most Sculptra patients will notice an improvement in the appearance and health of their complexion.
Sculptra Procedure Technique
Following your consult to develop your unique plan for treatment, you can receive your injections in our procedure room. Dr. Dauwe can use a local anesthetic or numbing cream prior to sterilizing and marking the sites to help with any discomfort. As soon as you are prepared, Sculptra is injected in the chosen areas of the face. For longer-lasting results, Dr. Phillip Dauwe performs a series of treatments that are each performed at Phillip Dauwe, M.D. Plastic Surgery around 3 months apart.
What to Expect with Sculptra
Following your appointment, you may experience mild or moderate swelling, redness, bruising, or tenderness at the injection areas that should resolve on its own in several days. To encourage healing, you may apply a cold compress to the injected areas. You should limit UV exposure after your appointment and always use sunscreen. Many patients will notice clear improvements immediately following their Sculptra treatment with final results seen after a few months when the increased collagen production is seen in the treated area. If Sculptra is performed in a series over 3 – 4 months, the results may be visible for as long as two years.
Frequently Asked Questions about Sculptra
How much does Sculptra cost?
Sculptra injections can range in price depending on how much is needed to achieve your wanted results. Some patients may also need a series of treatments for optimal outcomes. During your consultation, we will discuss your treatment goals and tailor a treatment plan for your specific budget.
How does Sculptra work?
Sculptra is a poly-L-lactic acid (PLLA) collagen stimulator that works within the dermis of the skin to help stimulate the production of collagen. It can help to restore the skin's inner structure and volume over time as more collagen is formed. The rebuilt strands of collagen can effectively plump and fill out facial folds and wrinkles.
Are Sculptra injections safe?
Approved by the FDA (Food and Drug Administration), Sculptra has a long history of safety worldwide since 1999. Though side effects are rare, they can include slight pain, bruising, swelling, and/or redness. In some cases, bumps may become noticeable when pressure is applied to the injected area. Contact Phillip Dauwe, M.D. Plastic Surgery if you experience any abnormal or lasting side effects.
What is the best age to receive Sculptra?
Sculptra is beneficial for individuals who are wanting to soften and reduce the appearance of facial lines and wrinkles. It can specifically be used to restore chin wrinkles and lines surrounding the mouth and nose. The most common age to receive Sculptra injections is between ages 30 – 55; however, it is also common for patients who are younger and older than this range to receive injections.
How long do Sculptra results last?
For longer-lasting results, some patients may need to receive several Sculptra treatments. Sculptra is different from other fillers because the results usually last up to two years. Since the production of collagen continues to develop over time, results may appear more gradually.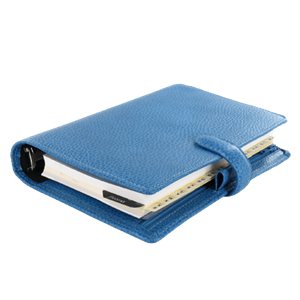 Plan Your Procedure
Average Cost

From

$1,400

Average Procedure Time

30 Min

Post-op Follow-up

Week 2, Month 3 & 6

Procedure Recovery Location

Outpatient
Contact Us
Boost the youthful volume and smoothness of your complexion with minimally invasive Sculptra treatments at Phillip Dauwe, M.D. Plastic Surgery in Dallas, TX. Plastic surgeon Dr. Phillip Dauwe will decide if Sculptra is appropriate for your concerns and needs at your initial consultation before developing your personal plan for treatment. Contact our team to make your appointment for Sculptra Aesthetic or other cosmetic services.
Related Procedures
Related Posts