When is a Good Time for a Mommy Makeover?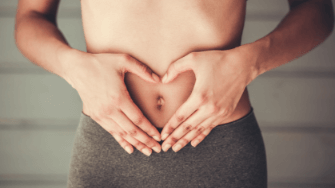 A mommy makeover is known for restoring areas that have been impacted by pregnancy and breastfeeding. Though there's no single timeframe for undergoing cosmetic procedures, we recommend waiting until after you have finished having children and your body has recovered from giving birth. 
 A trained plastic surgeon in Dallas, TX can provide additional information and advice during a mommy makeover consultation. Call now to meet with board-certified plastic surgeon Dr. Phillip Dauwe and see why our patients are raving about their results. Phillip Dauwe, M.D. Plastic Surgery is proud to provide personalized treatment plans and quality care. 
What is a mommy makeover? 
A mommy makeover is a custom combination of procedures designed to improve different areas of the body. Factors like pregnancy and breastfeeding can cause issues like sagging breasts, pockets of fat and hanging skin around the stomach, and stretched-out abdominal muscles. Dr. Dauwe can offer the following as part of a mommy makeover:   
Breast augmentation with implants  
Breast lift surgery  
Liposuction for fat removal  
Tummy tuck 
Ideal candidates for a mommy makeover 
A health assessment is one of the best ways to determine your candidacy for a mommy makeover. Our plastic surgeon in Dallas, TX carefully examines your medical history and physical condition before recommending any cosmetic procedures. Generally, ideal candidates are in good health and are not interested in having more children. It's also important to have realistic expectations about what we can do for your body. 
For example, liposuction can improve your contours and reduce unwanted fat. However, this treatment is not meant to be a substitute for weight loss. Patients should be close to their normal body weight before undergoing surgery. 
What is the best time to get a mommy makeover? 
A mommy makeover can be performed about six months to one year after giving birth and once patients are at a stable weight. Women who breastfeed their children will need to wait longer since procedures like breast augmentation can inhibit milk production. 
Since it takes time to recover from surgery, it's a good idea to plan ahead. Though recovery varies based on your treatments, patients should expect an overnight stay in the hospital followed by six weeks of rest and wearing a compression garment. Though most people return to work and normal activities after a few weeks, it could take up to six months to see the optimal outcomes of your mommy makeover. 
How to prepare for your mommy makeover 
Since many women are busy with their families, we recommend booking a mommy makeover when you have childcare available and ample time to rest and recover. Here are some helpful ways to prepare for surgery:   
Ask a close friend or family member to run errands as needed  
Arrange for help with basic household chores like laundry and cleaning  
Stock up on healthy meals and snacks to maintain your energy levels  
Start taking vitamins to support natural healing  
Purchase comfortable, loose-fitting clothing ahead of surgery 
Is now the best time for a mommy makeover? 
Are you ready to transform your body through advanced cosmetic procedures? A plastic surgeon in Dallas, TX can explain available options and the best time to get started with a mommy makeover. Call Phillip Dauwe, M.D. Plastic Surgery now to learn about our services or book an appointment. Dr. Phillip Dauwe understands the importance of creating natural-looking results that help you feel confident in your body.