Why More Men are Opting for "BROTOX"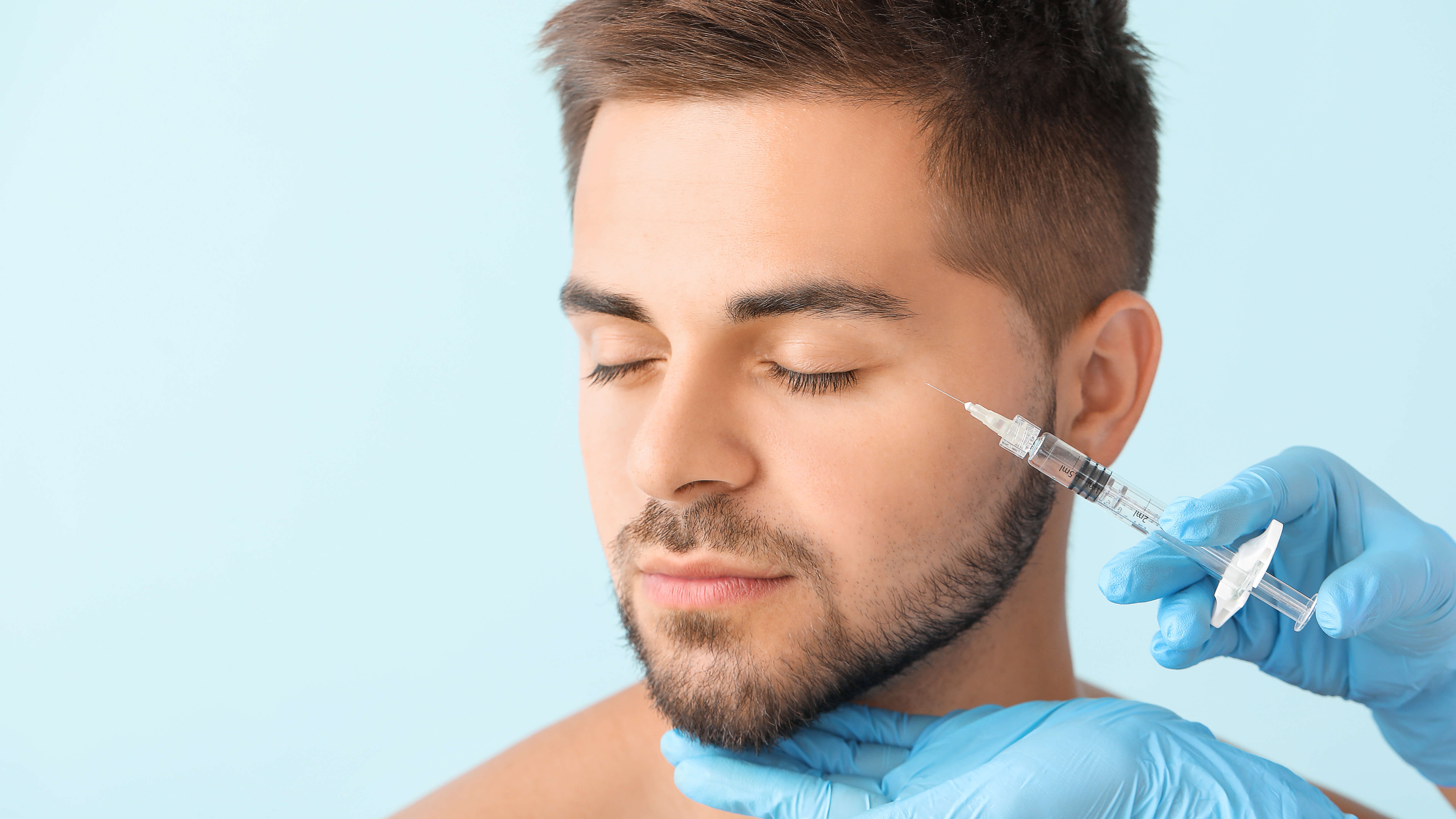 We often experience signs of aging like deep forehead wrinkles and Crow's feet around the eyes as we age. BOTOX is an exciting treatment that reduces these lines and even prevents new ones from forming. When administered by an expert injector like board-certified plastic surgeon Dr. Phillip Dauwe, "BROTOX" creates a youthful appearance in men with little to no downtime.
An increasing number of men are choosing wrinkle relaxers to look and feel great in Dallas, TX. Discover the benefits of BOTOX by calling Phillip Dauwe, M.D. Plastic Surgery for an appointment. We can discuss your anti-aging goals and ensure you are a good candidate for BOTOX treatment.
What causes wrinkled skin?
Factors like age and genetics cause unwanted wrinkles and other signs of aging. This is exacerbated by a decline in collagen production, a protein that provides natural support and structure to our skin. You may notice thinning areas around the forehead, eyes, and lips that are more susceptible to wrinkling.
There are ways to reduce minor wrinkles and creases on your own. A balanced diet and over-the-counter supplements can keep your skin healthy and firm. However, these lifestyle changes are not enough to eliminate wrinkles altogether. "BROTOX" can help men look and feel younger in almost no time at all.
How does "BROTOX" work?
BOTOX is categorized as a neuromodulator. This means it works by safely blocking nerve signals to the facial muscles. When the muscles stop contracting, the overlying skin relaxes and smoothes out.
Wrinkle relaxers are effective and provide smooth results with no invasive plastic surgery or downtime. Of course, it is important to choose an experienced injector for treatment. Dr. Dauwe can create a custom treatment plan in Dallas based on your specific anti-aging needs.
How is men's BOTOX treatment different than a woman's?
Dr. Dauwe understands that men and women have different concerns when it comes to their appearance. This is why Dr. Dauwe takes into account your unique anatomy before administering "BROTOX." He targets specific muscles in the face to create subtle yet noticeable changes that preserve masculine features.
BOTOX treatment is short and does not require any special preparation. Our team members are experienced in targeting a wide range of issues, including forehead wrinkles, Crow's feet, and lines around the mouth. We know how to create natural results that don't appear "fake" or "overdone."
Are there any side effects?
Some men experience minor side effects after BOTOX treatment, including temporary redness, swelling, bruising, or tenderness at the injection site. Side effects are mild, and most resolve within a few days. Use a cool compress to soothe discomfort and avoid rubbing or massaging the treatment area.
Men can enhance their results by receiving regular "BROTOX" injections every 3 – 4 months or as directed. Dr. Dauwe can develop a maintenance plan to help you achieve and maintain your desired look.
Try "BROTOX" for wrinkles
Forehead wrinkles and Crow's feet age your appearance and can make you feel self-conscious. Now, board-certified plastic surgeon Dr. Phillip Dauwe can smooth out these bothersome lines through safe and innovative BOTOX treatment. Learn how our advanced wrinkle relaxers work by calling Phillip Dauwe, M.D. Plastic Surgery to schedule an anti-aging appointment in Dallas, TX.