Phillip Dauwe, M.D. Plastic Surgery in Dallas, TX is pleased to offer BOTOX to diminish the effects of aging and stop fine lines and wrinkles from occurring on the forehead and upper face. This facial rejuvenation treatment offers amazing results and is popular among both women and men. This injectable can make a dramatic improvement to your appearance by weakening the muscles of facial expression in your forehead and eyebrows. BOTOX is a purified strain of botulinum toxin that temporarily freezes the muscles to diminish the appearance of facial wrinkles. It is most commonly used by board-certified plastic surgeon Dr. Phillip Dauwe between the brows, around the eyes, and on the forehead.
What Are The Benefits Of BOTOX?
BOTOX injections in Dallas, TX at Phillip Dauwe, M.D. Plastic Surgery offer multiple great benefits to enhance and rejuvenate your look, including:
Provides an effective alternative to plastic surgery
Smooths lines and wrinkles
Helps prevent new lines and wrinkles from forming
Works for women and men
Treatments are quick and easy
Proven record of safety and efficacy
Pairs well with other treatments
Results are fast
No scarring
No downtime
BOTOX® Reviews
"I absolutely LOVE Dr. Dauwe!! I had a mommy makeover (tummy tuck, breast lift, breast augmentation) with him at the end of September and my results blow my mind!! I've never felt so good about my body!! I can't recommend him enough!! Schedule a consultation and go do it; you'll be SO glad you did!! AND his Nurse Injector, Tessa, is the sweetest person you'll ever meet. I see her for Botox and Lip filler and she does an amazingly beautiful job!! Go see them!!"
- K.T. /
Google /
Jan 26, 2022
"Love Dr. Dauwe and his staff! Dr. Dauwe is very meticulous and cares about his patients and their end goals. You won't be disappointed! Also, love Tess for Botox & fillers! ⭐️⭐️⭐️⭐️⭐️ For Dr. Dauwe, Julie, and the entire office! 💞"
- B.S. /
Google /
Nov 29, 2022
"Dr. Dauwe is Dallas' Best PS! I started going to Dr. Dauwe's office a year ago (November 2021) to see Tessa Thornton for Botox. My daughter is 5 years old. My stomach never returned to its former glory after having her which gave me a sense of body dysmophia I have never experienced. I'm naturally a slender person with a fast metabolism and while I do workout I have never had to work at being thin. No matter what I tried after pregnancy I just couldn't get rid of my pooch or c-section shelf. While waiting for Tessa, I noticed so many happy patients come and go in the waiting room. This got me thinking more and more about doing something to rectify my stomach woes. During one of my Botox appointments I spoke with Dr. Dauwe's nurse, Julie. She is amazing and assured me I was a great candidate for a tummy tuck. She answered several of my preliminary questions and encouraged me to schedule a consultation. Enter Dr. Dauwe…I went for my consultation and was blown away by his humility, knowledge, and kindness. Dr. Dauwe has a calming confident demeanor. For me, it's about a vibe or if I click with someone in addition to their competence. Dr. Dauwe immediately assessed that he could address my needs and achieve my desired results. He suggested abdominoplasty and liposuction to my flanks. He recognized that I had a congenital umbilical hernia which he could resolve during the procedure as well. Let me just tell you his compassionate bedside manner is bar none and he is also efficient! My consultation was in July 2022 and during that appointment I scheduled my procedure for December 13th 2022. The pre op appointment was valuable and his superb staff helped me prepare for the "what to expect" before during and after surgery. I couldn't wait for the day to be here. The day of surgery I arrived at the Baylor surgery center one hour before my procedure. They took me back and the team there was delightful. I could tell I was in the best hands. His anesthesiologist, Dr. Amy Ripley, from Dallas Anesthesiology Associates was lovely, encouraging, and explained everything she was going to do during the procedure. Dr. Dauwe came in to see me, and once again proved I was entrusting the right physician for the job. He marked me up and we were off to the OR. I can't put into words his precision and attentiveness. He has a gift. He wants you to have the best results possible and wants you to be happy. Today I saw Dr. Dauwe 9 days post op. My recovery has gone as expected. My pain was well managed and I'm already standing pretty straight. (This varies from patient to patient) I couldn't help but tell him "thank you" and will remain grateful to him for giving me my confidence back! I feel like a new better version of myself. He took excellent care of me and I would recommend him to anyone considering plastic surgery. I am thrilled with my results so far and know they will only get better from here on out! Also, his office is gorgeous! Love all of the David Yarrow art!!! Thank you, Dr. Dauwe, and to your incredible team! I feel so blessed!"
- A.H. /
Google /
Dec 23, 2022
"The staff at Dauwe Plastic Surgery could not be more welcoming and helpful! I enjoy every second of my experience every single time I'm there! Not to mention how amazing my results always are both with surgery and filler / botox. Can't recommend them enough!"
- L.C. /
Google /
Feb 14, 2023
"Love Dr. Dauwe and his staff! Dr. Dauwe is very meticulous and cares about his patients and their end goals. You won't be disappointed! Also, love Tess for Botox & fillers! ⭐️⭐️⭐️⭐️⭐️ For Dr. Dauwe, Julie, and the entire office! 💞"
- B.S. /
Google /
Dec 03, 2022
Previous
Next
While a weatherbeaten look may work for famous men like Clint Eastwood, not every man wants all those lines and wrinkles. More and more men are finding out that the age-defying benefits of BOTOX aren't just for women. In fact, BROTOX is becoming one of the fastest-growing aesthetic procedures performed in the U.S. today, with more than 500,000 men regularly getting it done each year. Using the same laboratory-refined and diluted form of botulinum toxin, men are smoothing their fine lines and wrinkles to maintain a vital, youthful appearance while keeping a masculine look. Look younger, stay competitive, and give yourself the confidence to perform at your absolute best every day with a BROTOX treatment at Phillip Dauwe, M.D. Plastic Surgery in Dallas, TX.
Am I an Ideal Candidate for BOTOX?
BOTOX injections are used for patients who hope to diminish and soften the visible look of dynamic wrinkles, lines, and moderate folds on their upper face in a nonsurgical manner. It is often thought of as an anti-aging treatment that can be effective, even if static wrinkles have not yet formed. If you have obvious forehead wrinkles or frown lines between the brows and Crow's feet around the eyes, BOTOX can be a noninvasive solution to your problems. For those who experience more severe and deeper lines, a combination of BOTOX and a filler may be a better alternative. Prospective patients with moderate to severe skin laxity may be candidates for more intensive procedures, such as a facelift or brow lift. These deliver more impactful results and are meant to last for years.
BOTOX injectable treatments are completed as an outpatient procedure right here in one of our private treatment rooms. If it is your first time to visit our office for BOTOX, we typically perform the treatment within the same day as your initial consultation with Dr. Dauwe. You will be asked to make several expressions using your upper face, like frowning, squinting, smiling, etc., to help us to visualize where the injections should be placed. Your skin will be cleaned with an alcohol pad and BOTOX will be injected under the skin using a fine needle, followed with a cool compress to help minimize discomfort and bruising. You can ask for a numbing cream to help make the procedure more comfortable, but it usually is not needed. BOTOX treatments typically take around 10 – 15 minutes to complete.
What Results Can I Expect From BOTOX?
Following the BOTOX injection, you will be able to immediately return to your regular schedule. However, exercise and other forms of strenuous activity should be avoided for at least 24 hours. You will be advised to sleep with your head propped up for at least one night and to avoid touching your face, which can accidentally spread the BOTOX to other areas of the face. The injected sections of your face can become swollen, bruised, or red for a couple of hours, but you should not have any lasting or serious side effects. In the majority of cases, it typically takes around one week before the final results of BOTOX become visible. The results generally last around 3 – 4 months. You can talk to your BOTOX injector about when to make a follow-up appointment at Phillip Dauwe, M.D. Plastic Surgery to refresh your results.
Frequently Asked Questions About BOTOX
How much does BOTOX cost?
The total cost for BOTOX injections will be based on the amount of product that is needed. This varies to fit your unique goals. In your consultation, Dr. Dauwe will create your custom treatment plan and then he can discuss cost estimates. If you'd like to save money, ask for more information on the Brilliant Distinctions Rewards Program, which allows you to start earning points for BOTOX and other products from Allergan, including Juvéderm.
How long will results from BOTOX last?
Improvements from BOTOX will likely be visible for as long as four months, but some patients see effects for up to six months. Usually, patients schedule a visit every quarter to sustain their results; however, you can come back earlier. If you're using BOTOX before wrinkles are visible for a proactive measure, you can schedule visits further apart. After hearing your concerns and forming your BOTOX plan, Dr. Dauwe will be able to tell you when you should make your next visit.
What's the difference between wrinkle relaxers and fillers?
Injectable wrinkle relaxers (including BOTOX) and injectable wrinkle fillers (including Restylane and Juvéderm) are both procedures that improve the appearance of wrinkles and correct fine lines. Wrinkle relaxers work by numbing the muscles in your face that create dynamic wrinkles. Dermal fillers, on the other hand, increase volume below the skin to correct depressions and improve fine lines throughout your face. Based on your goals, Dr. Dauwe may suggest BOTOX, fillers, or a "liquid facelift," which combines both.
What is the difference between BOTOX, Dysport, and Xeomin?
BOTOX, Xeomin, and Dysport are brands of injectable wrinkle relaxers that contain botulinum toxin. They all relax the treated muscles to smooth dynamic wrinkles; however, each brand is made to treat specific needs. Some of the small differences between them include the amount in each dose, how far the treatment spreads, and how long the results last. Dr. Dauwe will select the best one to achieve your goals.
Is BOTOX safe?
As long as it is applied correctly, BOTOX should not cause serious complications. However, it's important to choose someone with experience and training in injecting BOTOX, like Dr. Dauwe. You cannot receive BOTOX if you are pregnant or breastfeeding. Quickly becoming one of the most requested cosmetic treatments, BOTOX is considered safe and has earned approval from the FDA (Food and Drug Administration).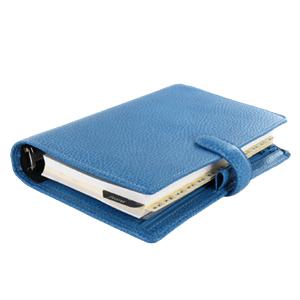 Plan Your Procedure
Average Cost

From

$12

Average Procedure Time

15 Minutes

Post-op Follow-up

Every 4 Months

Procedure Recovery Location

Outpatient
Contact Us
Thanks to BOTOX injections, you can frown, laugh, smile, and make any face you want without creating fine lines and wrinkles within your face. To keep your facial skin looking smooth and full of life, we invite you to schedule a consultation at Phillip Dauwe, M.D. Plastic Surgery in Dallas, TX to discover more about this revolutionary nonsurgical relaxer for wrinkles. Dr. Dauwe and his experienced staff look forward to meeting you and helping you achieve a more youthful look.
Related Procedures
Related Posts