Will a Breast Revision Fix Asymmetrical Breasts?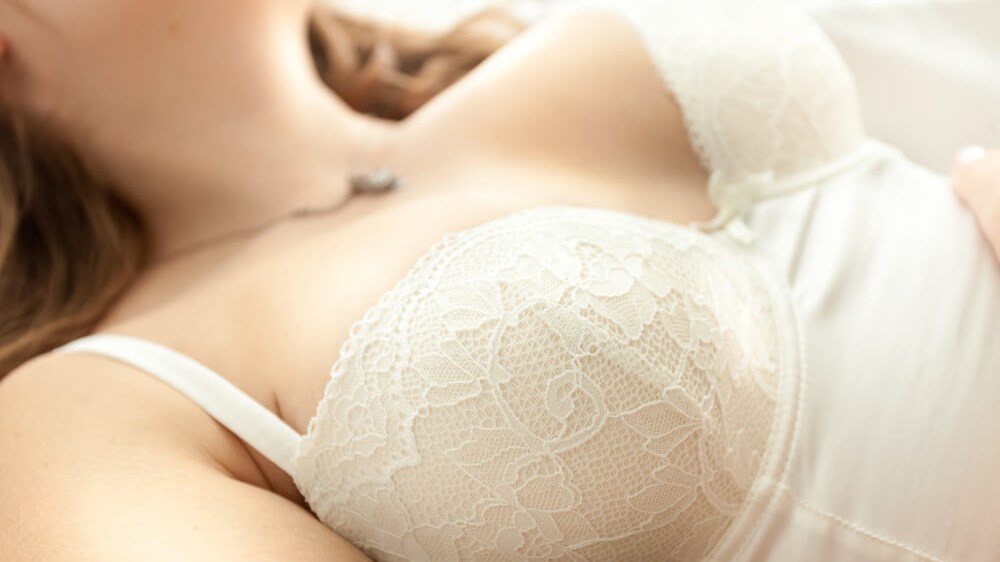 Your breasts are one of your most significant features. They help you achieve a balanced figure and impact your sense of femininity. It is no surprise that most patients experience a boost in self-confidence after undergoing breast surgery. If you would like to improve the overall size and fullness of your breasts, board-certified plastic surgeon Dr. Phillip Dauwe can help. He combines years of experience with the most advanced surgical techniques to provide individuals with the most personalized care.
It is common for breasts to change because of natural aging, gravity, or pregnancy. Sometimes, patients notice asymmetrical breasts after their original breast augmentation surgery. Dr. Dauwe can correct these issues with breast revision surgery to restore the tissue and complement your body type. You can learn about our options and recommendations by speaking with Phillip Dauwe, M.D. Plastic Surgery in Dallas, TX. We also offer online consultations so individuals can meet with our clinic from the comfort of their homes.
How does breast asymmetry happen?
While some asymmetry is common and affects most women, this problem may become noticeable or distracting. Asymmetry occurs when one breast has a different size or shape than the other. Sometimes, one breast may appear higher or lower on the chest than the other. Uneven breasts may have been a problem from birth, or they may have appeared shortly after pregnancy or breastfeeding.
Uneven breasts may also be the result of breast augmentation surgery. Capsular contracture, implant rupture, or even implant malposition can cause one breast implant to appear larger than the other. During a full assessment with Dr. Dauwe, we can determine the cause of asymmetry and see if breast implant revision is necessary to resolve the problem.
What is breast revision surgery?
So what is breast revision surgery, and how do you know if you need it? If you are unsatisfied with the appearance of your breasts or experienced a problem from your original implant procedure, you should meet with a board-certified professional. Breast revision may remove an implant that is either damaged or out of position. Sometimes, a secondary surgery requires getting a smaller or larger sized breast implant.
If you suffer from uneven breasts, Dr. Dauwe uses a variety of advanced techniques to create the desired symmetric result. During your breast implant revision consultation, we can put together a unique plan that fits your requirements. Once the implants are placed, we may provide a lift to address any sagging or drooping. Patients who were recently pregnant or lost a significant amount of weight may require a lift to restore their youthful look.
Breast revision recovery time
Following breast implant revision and a brief observation period, patients can recover from surgery in Dallas, TX. Breast revision recovery time does vary based on what was involved in your procedure, but generally lasts 2 – 3 weeks. Remember to schedule time off from work and strenuous activities to allow your body enough time to heal. Patients may want to get help from a trusted friend or relative for simple household tasks and childcare. You should be able to see your results when the postsurgical bruising and swelling begin to subside.
The professionals at Phillip Dauwe, M.D. Plastic Surgery will also discuss what you should expect and provide recommendations for recovery. Dr. Dauwe may make incisions in the same location as the original breast augmentation to minimize scarring. However, some new scarring may appear as a result of the procedure. Our instructions will include information about scar care, so any incisions will heal smoothly and blend in with your natural skin. Patients should schedule follow-up appointments to make sure their progress is going as planned.
Learn how to correct asymmetrical breasts
So what is breast revision, and can it help fix your asymmetrical breasts? Board-certified plastic surgeon Dr. Phillip Dauwe and his team of professionals offer a full range of procedures to help patients look and feel their best in Dallas, TX. From safe and effective breast revision surgery to more minimally invasive procedures, our practice offers the latest medical technology and provides the most advanced care. Prior to any procedure, patients should undergo a thorough consultation at Phillip Dauwe, M.D. Plastic Surgery to discuss their specific goals. We can teach you more about breast revision recovery time and how to correct asymmetrical breasts.