Will My Breast Implants Feel Heavy?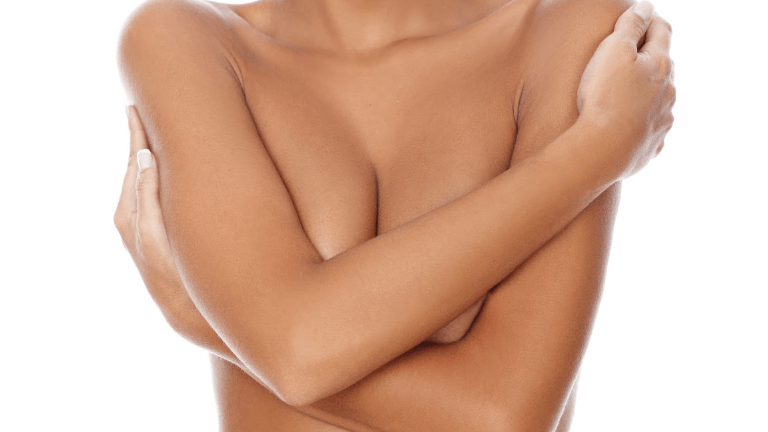 Breast implants add volume and shape to breasts that have been impacted by age, pregnancy, or weight loss. However, some women are concerned about feeling "heavier" after breast augmentation. The good news is modern implants are lightweight devices, and most people do not find the extra weight to be noticeable.
Board-certified plastic surgeon Dr. Phillip Dauwe understands the desire to feel comfortable with your outcomes from plastic surgery. Call Phillip Dauwe, M.D. Plastic Surgery to learn about breast augmentation in Dallas, TX, and see which implant type can meet your needs. Our team is dedicated to providing safe, attractive breast augmentation results.
What materials are used to create breast implants?
Breast implants are made from medical-grade materials that have been extensively tested and approved by the FDA for cosmetic use. Silicone gel implants have a cohesive gel material, while saline implants are filled with sterile saltwater. Both are designed to last for many years without needing to be replaced. Some studies estimate implants can last up to 20 years or more if patients continue to care for them properly after breast augmentation.
What shape and size breast implants should I choose?
Dr. Dauwe can recommend the best possible implant shape and size based on your desired outcomes. For example, some women want subtle enhancements, while others desire larger cup sizes to complete their silhouette.
Round implants provide fullness in the upper part of the breast, but many patients prefer a teardrop shape for natural-looking outcomes. We can discuss all available options, so you make an informed decision about your care.
Anatomy is also taken into consideration when discussing breast implants. This means Dr. Dauwe accounts for your existing breast tissue and body type, so the implants not only look attractive but also do not feel too "heavy."
Will I feel heavier after getting breast implants?
The breast implants offered at Phillip Dauwe, M.D. Plastic Surgery are lightweight and should not feel uncomfortable or heavy once the surgery is over. However, it's normal to experience swelling and tenderness for several weeks during breast augmentation recovery. Patients need time to adjust to their new breasts, so any temporary discomfort should subside as the implants settle into their new location.
This is why it's important to take care of yourself during breast augmentation recovery. This means avoiding heavy lifting and wearing supportive garments, as advised by Dr. Dauwe. Our team can monitor your progress during follow-up appointments and ensure everything is healing as it should.
What if I want to change out my breast implants?
Some women decide that they want to change the size or shape of their implants years after breast augmentation. This is perfectly normal, and we are more than happy to discuss how this can be achieved through an additional surgery called a breast implant exchange. Patients can go bigger or smaller, or switch between silicone and saline implants as desired.
Enjoy the results of your breast augmentation
Whether you are just starting to think about breast implants or you have already decided to move forward with breast augmentation in Dallas, TX, board-certified plastic surgeon Dr. Phillip Dauwe can help make your vision a reality. Call Phillip Dauwe, M.D. Plastic Surgery to discover the benefits of implants and how they can enhance your body shape. Patents are pleased with their results.