Can Breast Implants Move Out of Place?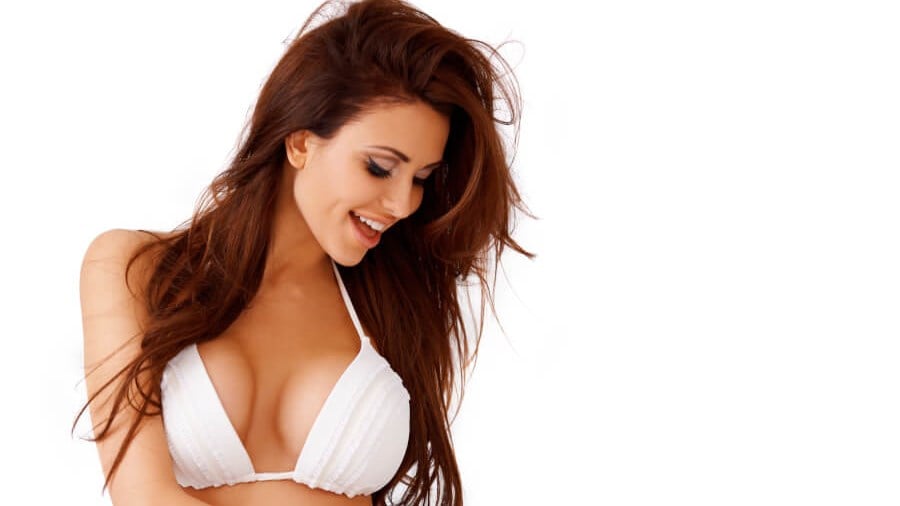 Most women who get breast implants can go years or even decades without any problems. But for the minority who do have issues, it can be concerning. This is why patients want to know – can breast implants move out of place? The short answer is yes. Breast implant displacement happens when a breast implant shifts, resulting in asymmetry or an unnatural appearance.
Board-certified plastic surgeon Dr. Phillip Dauwe is an expert in breast implant displacement and revision surgery. At Phillip Dauwe, M.D. Plastic Surgery, we help patients retain beautiful and natural-looking results. If you suspect that your implants are out of place, we encourage you to call our clinic in Dallas, TX. Learn about the signs of breast implant displacement below.
Can breast implants move out of place?
During breast augmentation, doctors create a surgical pocket where the implant will remain. The body forms a protective capsule of scar tissue around the implant to keep it in place. If the implant shifts or becomes loose, it can sit too high, too low, or off to the side. This may occur months or years after the initial procedure.
Breast implant displacement is sometimes caused by heavy implants. When patients request an implant size that is too large for their frame or body, they are more likely to wear down your internal tissue. This is why the initial consultation with Dr. Dauwe is so important. We can determine the right size and material that meets your needs.
Another reason breast implants move out of place is capsular contracture. Capsular contracture is the tightening or hardening of the scar tissue around the implant. This usually leads to implant shifting as well as a distorted appearance. If you have questions about what causes implants to move, schedule a virtual appointment with the team at Phillip Dauwe, M.D. Plastic Surgery.
Signs of breast implant displacement
It is natural for breast implants to drop slightly after your initial breast augmentation surgery. This is an indication that your body is getting used to the new material. However, it is not normal for implants to shift beyond what is expected. Dr. Dauwe explains that implants can move in any direction, affecting either one or both of the breasts. Common signs of breast implant displacement in Dallas, TX, include:
Breasts that appear symmetrical right after surgery, but now seem asymmetrical

Breasts that seem to ride too high or too low

Nipples that point in an upward or downward direction

Breasts that feel uncomfortable when lying down or standing up
Corrective breast revision surgery
To restore your breast implants back to their original position, breast revision surgery may be required. Dr. Dauwe will create an incision to access the implants, usually in the same location as the original procedure. Based on what was decided during your consultation, we may choose to replace the implants to ensure uniform shape and size. Our practice will then offer information and guidelines for proper healing at home.
Plan breast revision surgery in Dallas
When receiving breast implants, it is critical to schedule surgery from someone with a high level of expertise and skill. Whatever issues you are having with your breasts, board-certified plastic surgeon Dr. Phillip Dauwe is well-known for fixing them so you can enjoy your silhouette once again. The entire staff at Phillip Dauwe, M.D. Plastic Surgery is proud to have helped countless patients restore their breasts in Dallas, TX. Contact our team to get more information.