Will Breast Augmentation Fix Breast Asymmetry?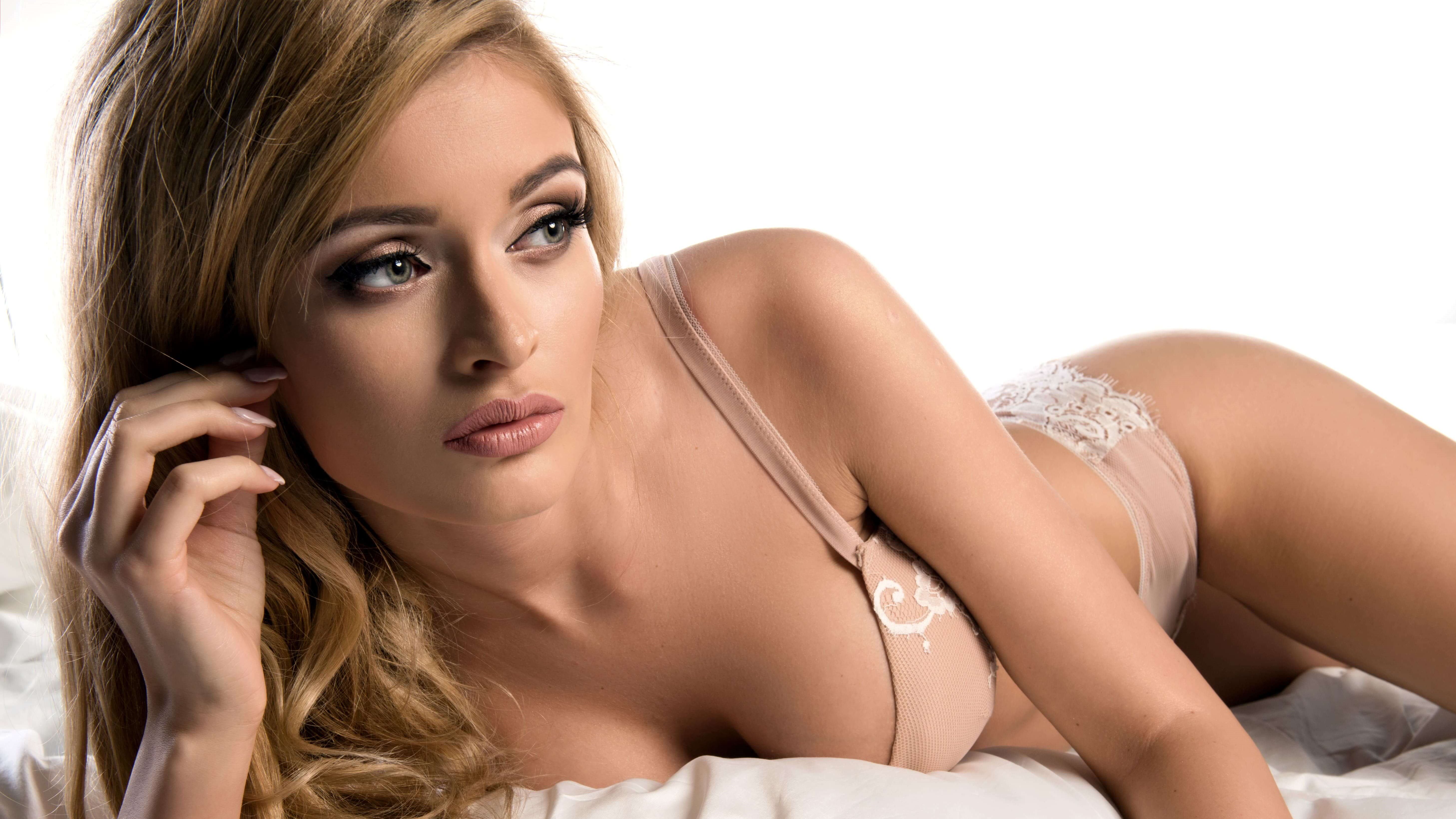 Very few women have completely symmetrical breasts. In fact, it is normal to notice some slight differences in breast shape and size. Unfortunately, some women experience severe cases of asymmetry that affect their quality of life. If your breasts have become a source of embarrassment or frustration, board-certified plastic surgeon Dr. Phillip Dauwe offers breast augmentation for uneven breasts.
So what is breast augmentation, and is this surgery a fit for you? At Phillip Dauwe, M.D. Plastic Surgery, we use saline or silicone implants to enhance your silhouette and create a fuller and more balanced look. Breast augmentation can help you feel more comfortable wearing bikinis, workout clothes, and more. For more information about breast implants and correcting asymmetry, reach out for an online consultation in Dallas, TX.
When to get breast augmentation for uneven breasts
Many women who seek cosmetic surgery do so to address natural problems with their breasts, including uneven tissue due to genetics or aging. Even though there are no medical issues associated with uneven breasts, they can be difficult to conceal in normal attire. Specifically, asymmetrical breasts make it difficult to find comfortable bras or shapewear. If you are thinking about correcting asymmetry, the first step is to schedule a meeting with an experienced, board-certified plastic surgeon.
During an exam, Dr. Dauwe will be able to determine the severity of the problem and if you are the right candidate for surgery. In some cases, the asymmetry may be too mild to correct through breast augmentation surgery. However, our team may be able to offer an alternative procedure. This could mean getting a breast lift or breast reduction for uneven breasts. No matter the technique chosen, Phillip Dauwe, M.D. Plastic Surgery can customize your surgical plan to meet your unique needs in Dallas, TX.
Breast augmentation for asymmetrical breasts
If you suffer from uneven breasts, our primary goal is to make sure they match in terms of shape and size. If you would also like to increase the overall size of your bustline, Dr. Dauwe may recommend breast augmentation surgery in Dallas, TX. Patients will have their choice of silicone or saline breast implants in a range of options. This includes a round or teardrop breast implant to obtain a natural look.
Based on the severity of your asymmetry, you may need implants in one or both of your breasts. However, not all women desire to go bigger. Breast lift or breast reduction surgery can also fix uneven tissue without the use of implants. If the asymmetry is severe, a combination procedure can give you the desired results. Dr. Dauwe is happy to review these different techniques and show before and after photos, so you know what to expect.
Recovering from breast augmentation surgery
Recovering from breast implant surgery can vary from patient to patient. This is because each woman is unique both in terms of the surgery and the body's natural recovery response. Most people experience light to moderate discomfort that can be managed through pain medication. Some swelling and bruising in the breast tissue is also normal. A surgical bra and compression bandages can also minimize pain and protect the incisions.
If you have chosen breast augmentation for asymmetrical breasts, you may not notice a difference in the appearance right away. It is normal for the implants to sit in a high position at first. Over time, they will continue to soften and settle into a more comfortable position on the chest. If you have questions about the recovery process, we encourage you to call our office and continue to attend follow-up appointments as necessary. After the recovery period is complete, the breast tissue should appear more symmetrical and even.
Correct uneven breasts in Dallas
Phillip Dauwe, M.D. Plastic Surgery is a leader in cosmetic surgery for the face and body. Our facility offers the most advanced and comprehensive treatments for women in the Dallas, TX area. Specifically, board-certified plastic surgeon Dr. Phillip Dauwe is sought out for his specialty in breast augmentation for asymmetrical breasts. Some of our most popular techniques include saline and silicone breast implants, breast lift surgery, and breast reduction.
If you are concerned that one breast is noticeably different than the other, this can affect your self-esteem. It may even interfere with wearing your favorite outfits and bathing suits. Schedule a virtual consultation with Dr. Dauwe to see if breast augmentation for uneven breasts can correct these issues and restore your confidence once again. We hope to produce beautiful and natural-looking results for you.