Breaking Down The Cost of Breast Augmentation in Dallas, TX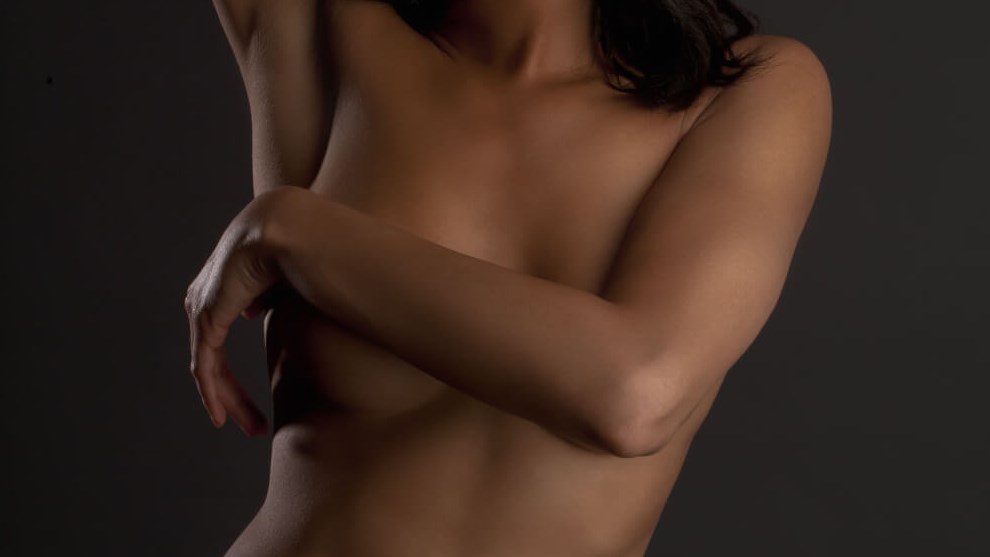 Even though pregnancy is a wonderful experience, it can take a toll on the body. Deflated breasts and loose abdominal skin may be preventing you from wearing your favorite outfits or showing off your figure. Breast augmentation procedures and mommy makeover surgery are great ways to achieve your pre-pregnancy appearance and restore your confidence once again. Phillip Dauwe, M.D. Plastic Surgery offers a range of personalized procedures for patients in Dallas, TX, and the surrounding areas.
But what is the cost for breast augmentation surgery, and how much does a mommy makeover cost? If this is your concern, rest assured that Dr. Phillip Dauwe is a board-certified plastic surgeon who fully informs patients of their procedures and guides them through the process. And because we value your health, our clinic now offers online consultations. These virtual visits allow you to follow social distancing practices while seeking the advice of a plastic surgeon. Fill out our online form to get started today.
What is the cost of breast augmentation surgery?
Breast augmentation makes use of saline and silicone implants to reshape the breasts and create a fuller silhouette. Dr. Dauwe offers a range of implants that are suitable for nearly all body types. When you have your consultation, we can learn about your aesthetic concerns and make recommendations based on your frame. For patients who want more subtle improvements, fat transfer surgery allows us to take tissue from one area and safely inject it into the breasts for a beautiful and natural outcome.
So, what is the cost of breast augmentation surgery? This will vary based on the method of augmentation chosen and the type of breast implants used. As soon as your custom treatment plan is made, our office can review the estimated costs and easy financing options.
How much is a tummy tuck?
If you are embarrassed by loose or wrinkly skin in the abdominal region due to pregnancy or significant weight loss, tummy tuck surgery can help you create a slimmer physique. Dr. Dauwe advises that patients are near or at their weight loss goals before undergoing this treatment. However, liposuction may be incorporated if you have small pockets of stubborn fat in the area. We may perform a full, extended, or mini tuck based on the amount of skin that needs to be removed. We can help decide which technique will produce the best results.
So, how much is a tummy tuck surgery? At your consultation, Dr. Dauwe will personalize your treatment plan before estimating costs. This is mainly based on the technique chosen and the extensiveness of the surgery involved.
How much does a mommy makeover cost?
One of the greatest benefits of a mommy makeover is our ability to perform several procedures at the same time. This means patients only experience one surgery and one recovery period. When you meet with Dr. Dauwe in Dallas, TX, we can make suggestions about the best plastic surgery options for you, including breast augmentation and a tummy tuck procedure. Phillip Dauwe, M.D. Plastic Surgery also offers noninvasive options, such as CoolSculpting and FemTouch™, based on your cosmetic goals.
Costs will vary based on the procedures and techniques chosen. However, combining these surgeries on the same date is financially beneficial for patients. This means patients will save money on facility use, prescription medications, and anesthesiologist fees. The staff at Phillip Dauwe, M.D. Plastic Surgery may also offer alternative treatments to suit your budget. We hope to make your mommy makeover as affordable as possible.
Learn more about plastic surgery costs
The biggest benefit of plastic surgery is feeling good about yourself again. When you get a mommy makeover, you can knock out breast augmentation, a tummy tuck, and liposuction at the same time in Dallas, TX. This means one procedure, one recovery period, and a chance to save on costs. If you want to schedule a virtual consultation with board-certified plastic surgeon Dr. Phillip Dauwe, simply fill out our online form and let us know about your cosmetic concerns. Phillip Dauwe, M.D. Plastic Surgery is dedicated to making sure you get the procedures you need to look and feel good once again.