Can I Sleep on My Side After Tummy Tuck Surgery?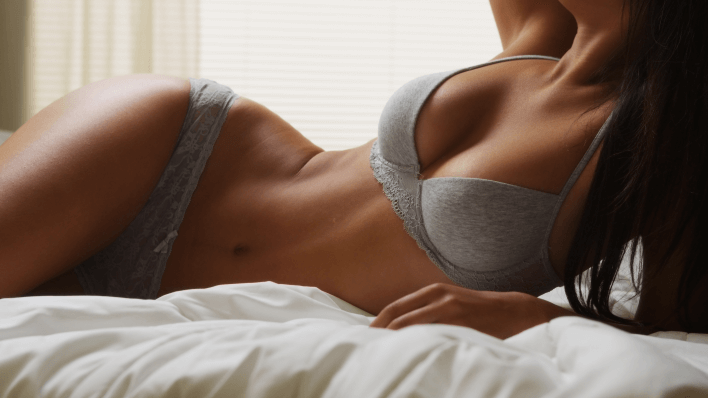 A tummy tuck produces amazing results, but sometimes patients raise questions about what to expect post-surgery. One common concern is whether it's safe to sleep on your side. Our board-certified plastic surgeon in Dallas, TX reviews proper sleep positions after abdominoplasty and how to make yourself as comfortable as possible.
Tummy tuck recovery does involve some effort on behalf of the patient, but the outcomes are considered worth it. Call Phillip Dauwe, M.D. Plastic Surgery to meet with Dr. Phillip Dauwe and learn about this innovative body contouring procedure. We strive to provide exceptional care every step of the way.
How do you perform a tummy tuck?
Tummy tucks are recommended for excess skin and small but stubborn fat pockets around the abdominal area. During treatment, Dr. Dauwe makes an incision in the lower belly and makes adjustments as needed. We may use liposuction techniques or tighten the underlying muscles based on the extent of your procedure. Our mini, extended, and no-drain abdominoplasty options allow us to personalize your results.
Why are sleeping positions important after surgery?
Getting quality sleep is essential for a successful tummy tuck recovery. Sleep allows your body to heal better, but you should find the right position to stay comfortable. After abdominoplasty, the best sleeping position is usually on your back, with your head a bit elevated. This will distribute your body weight evenly and reduce stress on the abdomen. If possible, try to avoid lying flat on your stomach or side, as this could stretch out the surgical site.
Our tips for proper sleep post-surgery
There are many ways to ensure proper sleep after body contouring surgery:
Use a pillow: When transitioning to a specific sleeping position, firm pillows can provide support. Placing a pillow between your knees or on either side of your body can alleviate pressure and maintain proper alignment.
Use a recliner chair: If lying down is too uncomfortable, you can rest in a reclined seat, such as an armchair. Abdominoplasty patients may also benefit from using an adjustable bed, as raising the upper body reduces swelling and improves circulation.
Speak with Dr. Dauwe: You can always discuss any post-surgery concerns with your plastic surgeon in Dallas, TX. Dr. Dauwe provides specific guidelines for every patient, depending on their needs.
The risks of improper sleep positions
Sleeping on your stomach or side before the recommended time may strain your incisions, leading to complications such as infection and delayed healing. In some cases, improper sleep positions can even damage the sutures. If you experience excess pain or discomfort, call our office and book an immediate appointment with Dr. Dauwe to discuss the issue. We want to prevent any complications and ensure a smooth tummy tuck recovery.
Have a restful sleep after a tummy tuck
Sleeping on your side after body contouring is possible, but the timing will depend on your individual healing progress. Initially, sleeping on your back is better for promoting natural healing. With time, you'll be able to resume your preferred sleep position while enjoying the results of your abdominoplasty. Call Phillip Dauwe, M.D. Plastic Surgery now to speak with our plastic surgeon in Dallas, TX. Dr. Phillip Dauwe will guide you through the tummy tuck recovery process and provide personalized care.