Can You Go Without a Bra After a Breast Augmentation?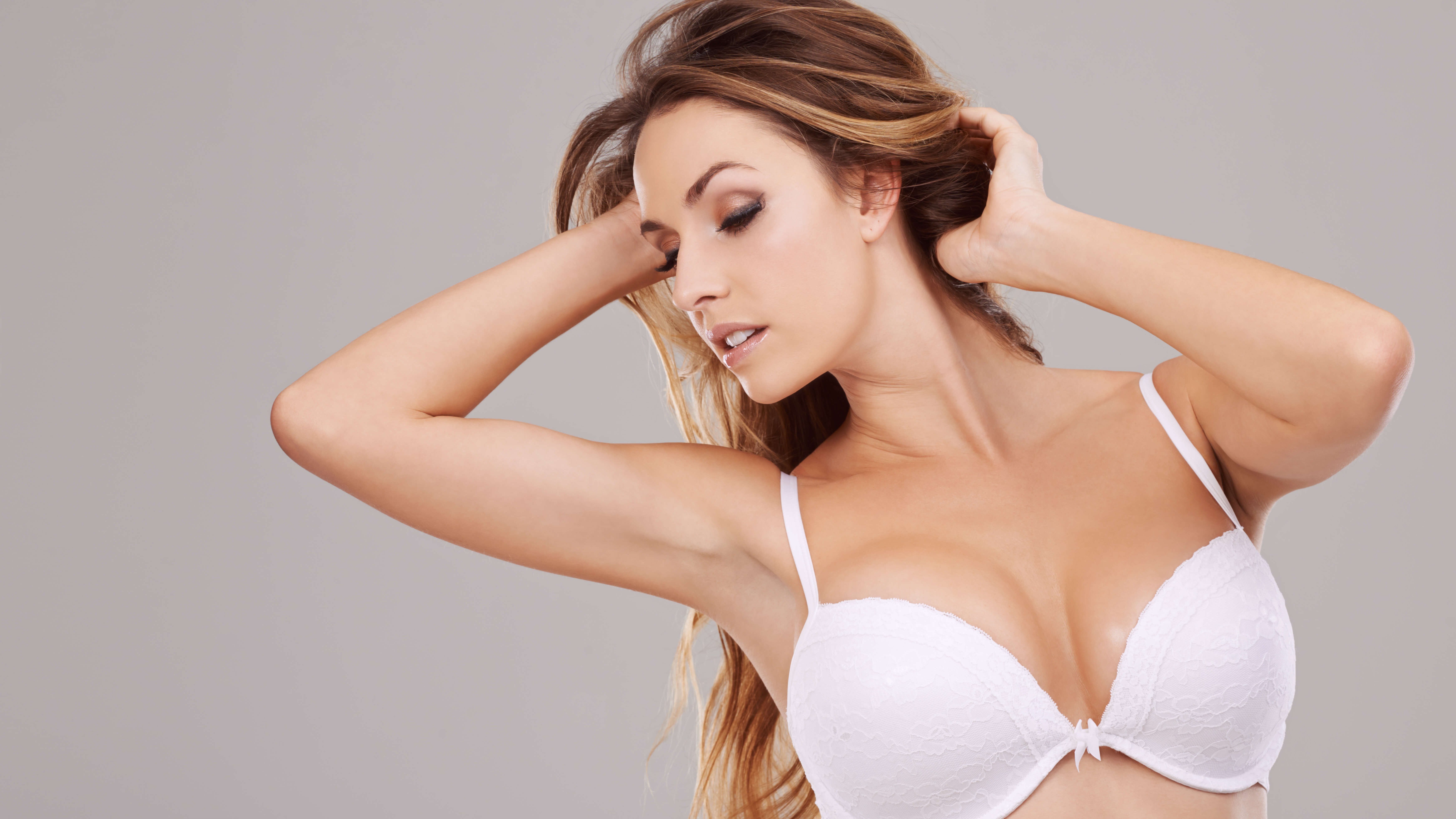 If you are seeking breast augmentation, a post-surgery compression bra is important for proper healing and recovery. These garments can keep you comfortable and prevent side effects, such as swelling or implant shifting. While they are not exactly attractive to look at, support bras perform a vital role throughout the recovery process. So, when can you go braless after breast augmentation?
At Phillip Dauwe, M.D. Plastic Surgery, we have performed many successful breast surgeries for patients. When you meet with board-certified plastic surgeon Dr. Phillip Dauwe through an in-house meeting or online consultation, we would be happy to share the details about breast augmentation recovery and more. Learn about going braless after breast augmentation in Dallas, TX, today.
Why wear a breast augmentation recovery bra?
Immediately after breast surgery, it is normal for the tissue to feel swollen or tender. A medical compression bra is a special garment that is designed to make patients feel at ease during recovery and protect the breast tissue from further harm. It also restricts the movement of the implants and keeps the wound dressings in place while the surgical sites heal. When meeting with Dr. Dauwe, we can review details about your breast augmentation recovery bra and let you know how long to wear it. We can also recommend the best bra that meets your needs and lifestyle.
Guidelines for picking out a recovery bra
The appropriate recovery bra is not necessarily found at a local retail shop. It may take a little time to discover the right one. We recommend that you search in several stores and try on a few bras before settling on a specific brand. Once you find a bra that provides plenty of support and breathability, you should be able to recover in no time and confidently show off your new breasts to the world. Here are some guidelines for choosing the perfect breast augmentation recovery bra:
Front closure: this makes it easier to adjust or take off the bra with minimal movement.

No underwire: since underwire is hard and uncomfortable, it is best to find a wire-free option.

Breathable fabric: breast tissue needs to be kept dry and ventilated to avoid moisture buildup.

Comfortable fit: a bra should hold the breasts firmly in place without placing too much pressure on the body
When can you go braless after breast augmentation?
All breast augmentation patients heal at different rates, so there is no standard timeline for transitioning from compression bras to underwire bras. Before giving you this clearance, Dr. Dauwe and our staff in Dallas, TX will verify that your breast implants have settled into their final position. We also want to make sure that the incisions have healed entirely. So when can you go braless after breast augmentation?
We understand that patients are eager to take off their medical garments and see the results of their cosmetic surgery. However, we usually suggest wearing a compression bra full-time for 6 – 8 weeks after breast augmentation. During this time, we ask that you avoid strenuous exercise or lifting any object over 15 pounds. It is imperative to protect yourself and have excellent support to prevent the implants from falling out of place.
Sleeping positions after breast augmentation
A compression bra alone is not enough to make sure your breasts are carefully handled after breast augmentation. Patients should also consider their sleeping position. Sleeping on your back is the best way to protect the incision sites and make sure the implants stay safely in place throughout the night. About 4 – 6 weeks after getting breast implants, patients may return to whatever sleeping position is most comfortable for them. Be sure to listen closely to Dr. Dauwe and follow any aftercare instructions provided to you. Allowing your body time to heal will help prevent discomfort and the risk of future complications.
Learn about breast augmentation recovery
Dr. Phillip Dauwe is a board-certified plastic surgeon with a specialty in breast augmentation and recovery. As an innovator who is always looking for better ways to help patients achieve their goals, Dr. Dauwe actively learns about the latest and most innovative tools in the industry. This includes discovering the best compression garments that aid in the recovery process. If you want to learn about going braless after breast augmentation in Dallas, TX, contact Phillip Dauwe, M.D. Plastic Surgery for an in-person meeting. We also offer virtual consultations for patients interested in cosmetic procedures.