Facelift and Necklift in Dallas Texas at Dauwe Plastic Surgery
"I define success after a facelift by a refreshed and natural look. I want friends asking you what you do to stay looking so young and energetic". – Dr. Dauwe

Natural results are paramount in facial rejuvenation. Your face is the focus of every interaction you have and often your concerns may even affect your confidence in social and work environments. As we age, our face change largely in five ways:
1. Loss of skin elasticity
2. Decrease in facial volume (loss of fat)
3. Pigment variation
4. Decrease in skin thickness (loss of collagen)
5. Change in skin texture (sun damage)

These changes result in the appearance of jowls, loss of jawline definition, double chin, deep wrinkles, nasolabial folds, and marionette lines. A facelift and necklift are the most powerful method to restore these features.

A custom and individualized approach is critical, and while all treatment strategies are not applicable in each patient, a multi-modal approach is always superior. Dr. Dauwe is fellowship trained in aesthetic surgery and has experience focused in facial rejuvenation techniques.

About Facelift
The goal of a facelift is to suspend the deep tissue layers of the lower face, and the goal of a necklift is to tighten the deep tissue layers of your neck. Fat is often taken away from your neck and lower face and added to your mid-face to narrow the lower face and correct the upper facial volume loss.

Combination Procedures
Dr. Dauwe's patients often combine eyelid lift or brow lift to rejuvenate their upper face at the same time. Limited laser resurfacing can also be performed simultaneously, however for best results, Dr. Dauwe recommends that this be performed in a separate procedure.

Scars
Scars are kept concealed around the contour of the ear and under the chin. We will apply our multimodal scar management protocol to keep your scars as discreet as possible.

Facelift and Neck Lift Recovery and Results
Dr. Dauwe's patients stay in the overnight recovery suite for the first night after surgery, where a nurse will monitor and take care of you. You may shower the day after surgery, and your stitches will remain in place for 5-7 days. Dr. Dauwe's facelift patients often return to work in Dallas, Texas 2 weeks after surgery.

Swelling will reduce dramatically after 2-3 weeks, and permanent results after facelift and necklift should be apparent after the swelling has resolved. The last 10% of swelling can take up to 6 months to completely resolve.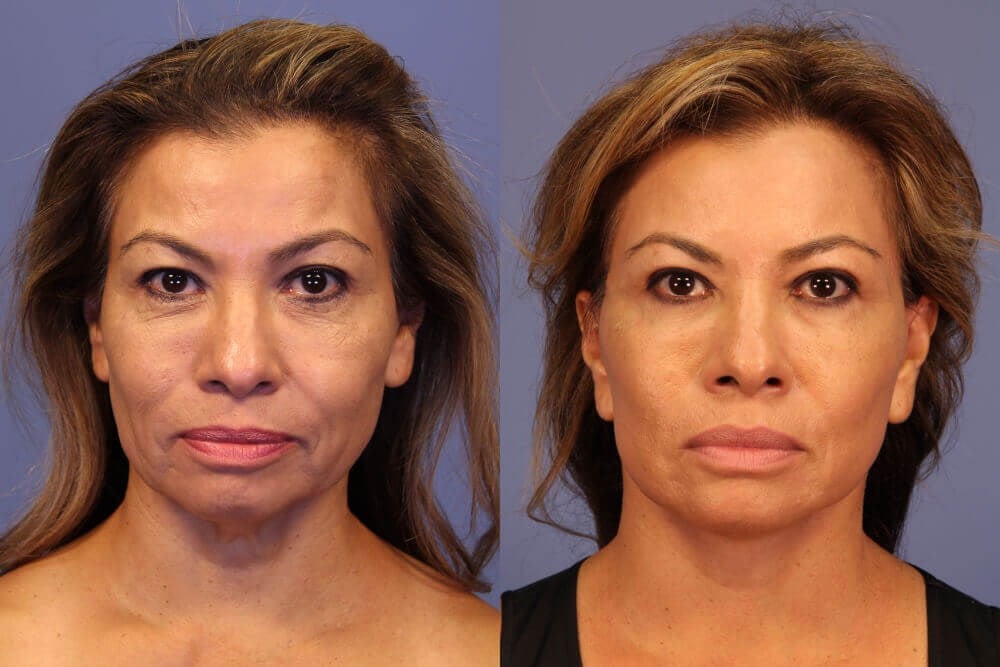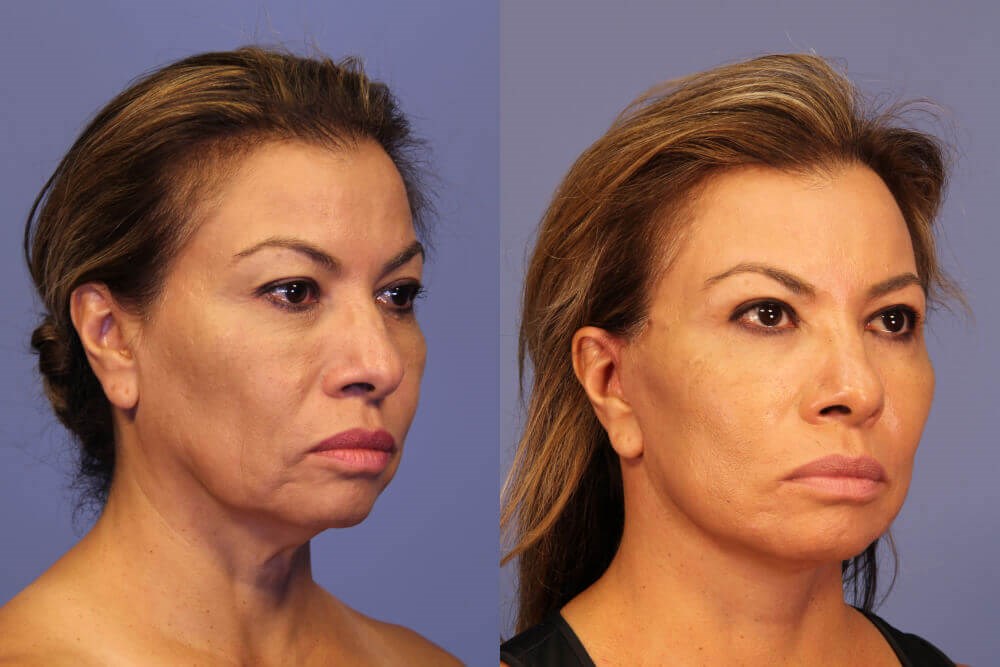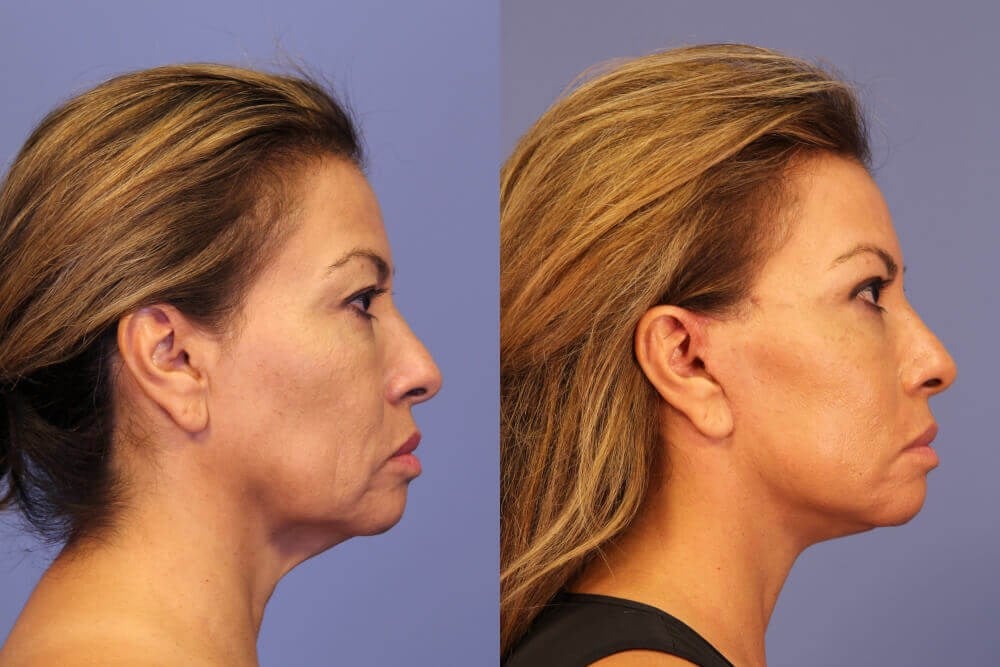 Facelift and Neck Lift at a Glance
Procedure Length
Facelift and necklift take 3 to 4 hours. Combination procedures such as eyelid lift or browlift can add additional time.

Anesthesia
General Anesthesia

Side Effects
Swelling and bruising for 2 weeks.
Temporary numbness on your cheeks and neck

Exercise and Activity
Return to mild exercise is encouraged at 3 weeks, and more vigorous exercise is encouraged at 6 weeks.

Contact
If you are interested in an evaluation for facial and neck rejuvenation, please contact us online or call 214-821-6580 to schedule your consultation at our Dallas plastic surgery practice. We have patients travel to us from all over Texas, including Abilene, Waco, Irving, Frisco, Arlington, Austin and Fort Worth.