Silicone vs. Saline: Which Breast Implants Are Right For You?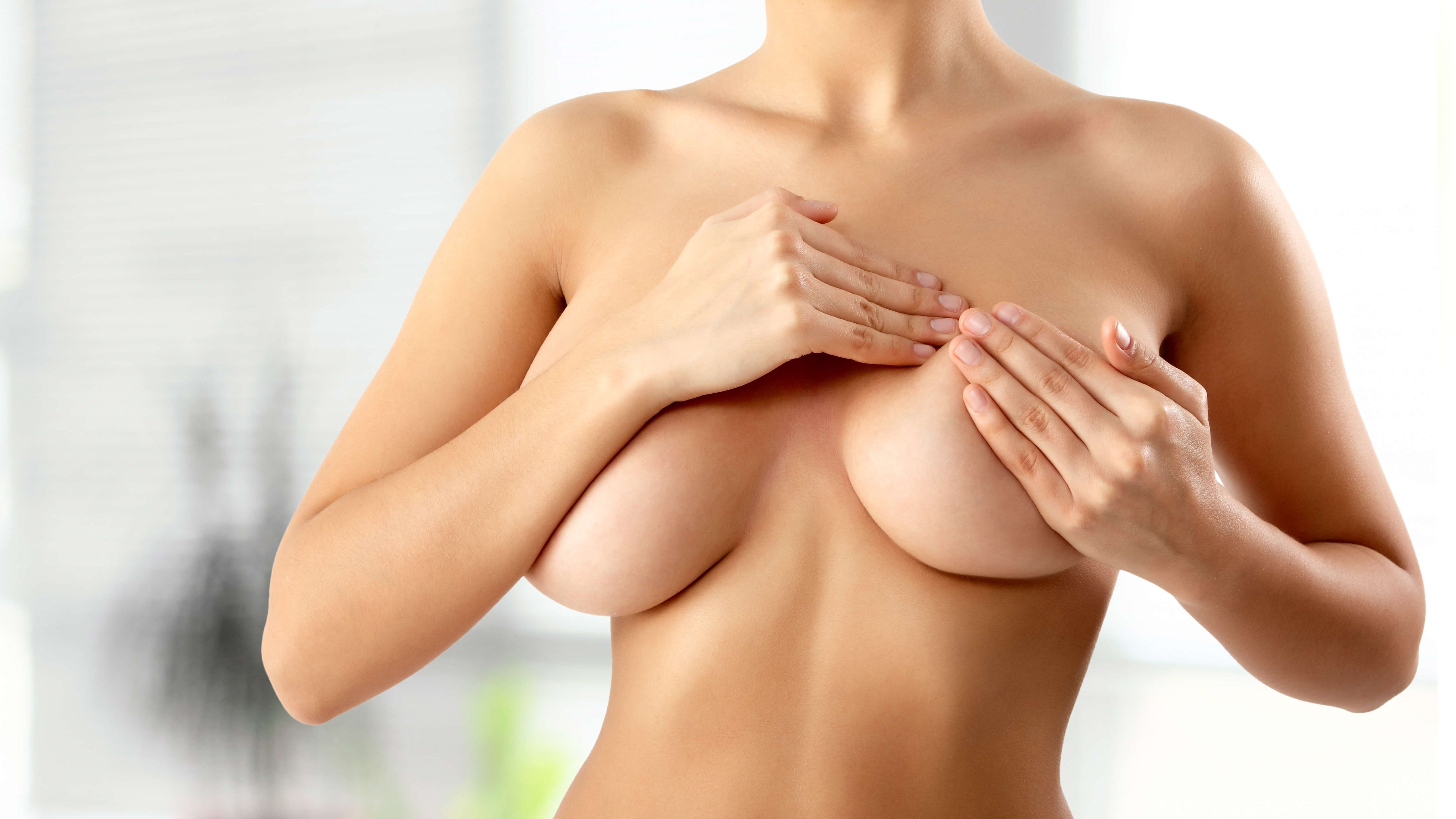 Individuals choose plastic surgery such as breast augmentation for a number of reasons. While some would like to increase their breast size and improve their body confidence, others want to restore their bustline after a single or double mastectomy. Women who have just undergone pregnancy and nursing may also notice some degree of breast sagging as the breasts and abdomen retract to their original shape. No matter the reason, if you are unhappy with the size or shape of your breasts, you may be a top candidate for breast augmentation surgery.
One of the decisions why patients need to make about their breast augmentation surgery is the type of implant that they want, such as saline or silicone. We believe it is important to research and think hard before choosing a particular implant type. At Phillip Dauwe, M.D. Plastic Surgery, board-certified plastic surgeon Dr. Phillip Dauwe can fully explain breast implant options along with the pros and cons of each. To learn more about breast implant safety and the differences between saline versus silicone, schedule an appointment at our clinic in Dallas, TX.
Breast implant safety
Dr. Dauwe begins each breast enhancement consultation with a thorough discussion of a patient's expectations and concerns. We also perform an examination and evaluation of the natural breast tissue to determine your best options. Implants are made in a range of shapes and profiles, each of which is considered in the process. The appropriate saline or silicone implant is usually selected based on body type and desired goal. During this appointment, we will also carefully explain the limitations and potential risks of breast augmentation surgery.
While breast augmentation is arguably the most popular plastic surgery available, any procedure comes with some amount of risk. Breast implants are some of the most extensively researched and tested medical devices. If you are concerned about breast implant safety, you should know that saline and silicone implants are both widely used and approved by the U.S. Food and Drug Administration (FDA). Although many individuals are concerned about the link between silicone implants and certain illnesses, no scientific research exists to support that connection at this time.
Saline vs. silicone breast implants
Saline breast implants have a silicone outer shell and are filled with a sterile saltwater solution. In the unlikely event the implant should leak or rupture, the saline will be absorbed and expelled by the body naturally and harmlessly. Since these implants are filled after they are placed, they only require a small incision that results in less scarring. This also allows for more precision and customization during breast augmentation surgery. Patients in good general health over the age of 18 are approved to receive saline implants in Dallas, TX.
Silicone implants have an outer silicone shell and come pre-filled with a medical-grade silicone gel. These implants are generally approved for women aged 22 years or older. Silicone options are particularly beneficial for women with less soft tissue coverage, which means they can achieve a natural, softer feel. If you choose silicone, you may need to examine the implants regularly to make sure they are still functioning properly. An MRI screening or ultrasound can help assess the condition of breast implants and make sure there are no ruptures.
When it comes to saline versus silicone, the decision is ultimately based on your preferences and goals, balanced with your willingness to accept the pros and cons of the chosen implant. Once we have made this important decision together, Dr. Dauwe can discuss implant size and location as well as placement. There are techniques that may be chosen, including under the pectoral muscle, in front of the muscle and behind the breast tissue, or in front of the muscle. With the help of saline or silicone breast implants, Dr. Dauwe can offer you a beautiful outcome.
Schedule our most popular plastic surgery
Breast augmentation with saline or silicone implants is a wonderful way to add volume to the breasts, resulting in a fuller appearance. Our board-certified plastic surgeon, Dr. Phillip Dauwe, offers women many breast implant options to enhance breast shape and size with a natural-looking outcome. Dr. Dauwe is highly educated and skilled in implementing implants as he performs countless breast augmentations every year. During your consultation at Phillip Dauwe, M.D. Plastic Surgery, we can assess your goals and tailor a surgical plan just for you. When you are ready to take advantage of this most popular plastic surgery, reach out to schedule a breast augmentation consultation at our office in Dallas, TX.