What Are The Different Types of Breast Implants?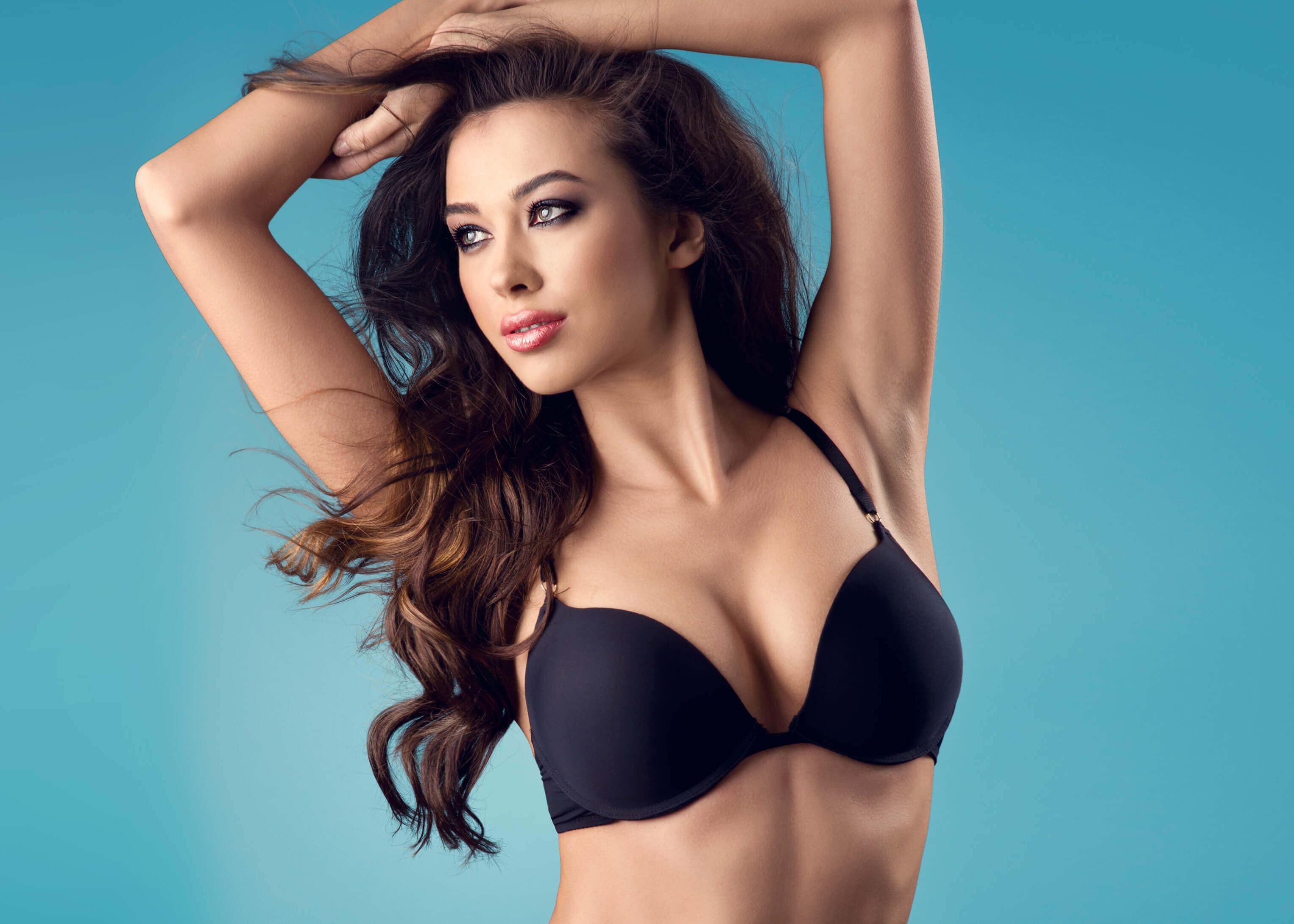 Every day, thousands of women choose breast implants to get the curves they desire. When introduced by a skilled professional, implants can improve breast size and shape, especially in women who have deflated, small, or asymmetrical breasts. At Phillip Dauwe, M.D. Plastic Surgery, we work closely with you to create a surgical plan that meets your cosmetic goals.
Breast implants can ultimately help boost your self-esteem, confidence, and body image. Board-certified plastic surgeon Dr. Phillip Dauwe offers private consultations to help you determine which implants will create the best results possible. Make an appointment at our Dallas, TX, office to learn more about your options for breast augmentation.
About breast augmentation
As women age, they may begin to notice a loss of fullness in their breasts, while others have issues with sagging or drooping. Dr. Dauwe offers breast augmentation with implants to correct these issues. First, we perform breast augmentation under general anesthesia as an outpatient procedure. During the surgery, incision placement and location are taken into account as we place your breast implants. There are several techniques we may choose:
Under the pectoral muscle (subpectoral)
In front of the muscle, but behind the breast tissue (subglandular)
In front of the muscle, but under the connective tissue lining of the muscle (subfascial)
Once your new breast implants are in position, we carefully secure the incision, then lead the patient into a private recovery area before being released. At Phillip Dauwe, M.D. Plastic Surgery in Dallas, TX, our process allows us to minimize discomfort, nausea, and immobility so you can return to your daily activities as soon as possible.
What are my implant options?
When you arrive for your first consultation, Dr. Dauwe will discuss your implant options and make suggestions that will complement your body and meet your aesthetic goals. Silicone and saline implants are widely popular and deemed safe by the Food and Drug Administration (FDA). They come in a range of shapes, sizes, profiles, and textures.
Both silicone and saline breast implants are contained within a solid shell made of silicone. The difference between the two is what's inside. While silicone implants are prefilled with a gummy-bear-like silicone gel, saline implants contain sterile saltwater. Each have their own set of pros and cons. For example, silicone implants have a more natural texture and feel, and saline implants are easier to adjust — instead of replacing one size implant for another, all we have to do is add a bit more saline solution.
In addition to implant type, there are a few other factors to consider:
Size: Breast implant size is measured based on the cubic centimeters (CCs) of saline or silicone we use. Dr. Dauwe will take the time to measure your native breast tissue to determine the right amount of volume.
Shape: Implants come in a round or teardrop shape. While both are widely used, most women choose the round implant as it adds fullness to the top of the breasts. This is typically the aesthetic look patients are looking for.
Profile: Not many patients consider the profile of an implant, which is how far the implants project from your chest wall. Profiles are visible from the side angle, ranging from low to extra high based on your requirements.
If the options seem overwhelming, there is no need to worry. Dr. Dauwe can offer guidance and let you know which choices are most suitable for your situation. Don't forget to bring up any other additional questions or concerns so we can address them.
A quick note about fat transfer
The most common methods of augmentation are breast implants or a fat transfer. If we have determined that silicone or saline breast implant options are not right for you, our facility can perform a fat transfer after liposuction instead. First, Dr. Dauwe uses a suction technique to take fat from other areas of the body, such as the trunk or thighs, then transfers it to your breasts. The benefit of a fat transfer is that it provides a natural-looking result while enhancing and sculpting your silhouette. Some patients even ask about combining a fat transfer with implants. This is called composite breast augmentation and it can lead to some amazing results.
Phillip Dauwe, M.D. Plastic Surgery
The right candidates for implants are adults who have fully formed breast tissue. Most patients who seek implants have deflated breasts, have lost a significant amount of weight, or have breasts that have been affected by aging, pregnancy, or breastfeeding. It's also an option for women with a small amount of breast tissue. No matter the reason, it is our mission at Phillip Dauwe, M.D. Plastic Surgery to help you achieve younger-looking, shapelier breasts with breast augmentation. Reach out and schedule an appointment with our board-certified plastic surgeon Dr. Phillip Dauwe and our professional Dallas team to learn more.