What Does a Tummy Tuck Cost in Dallas, TX?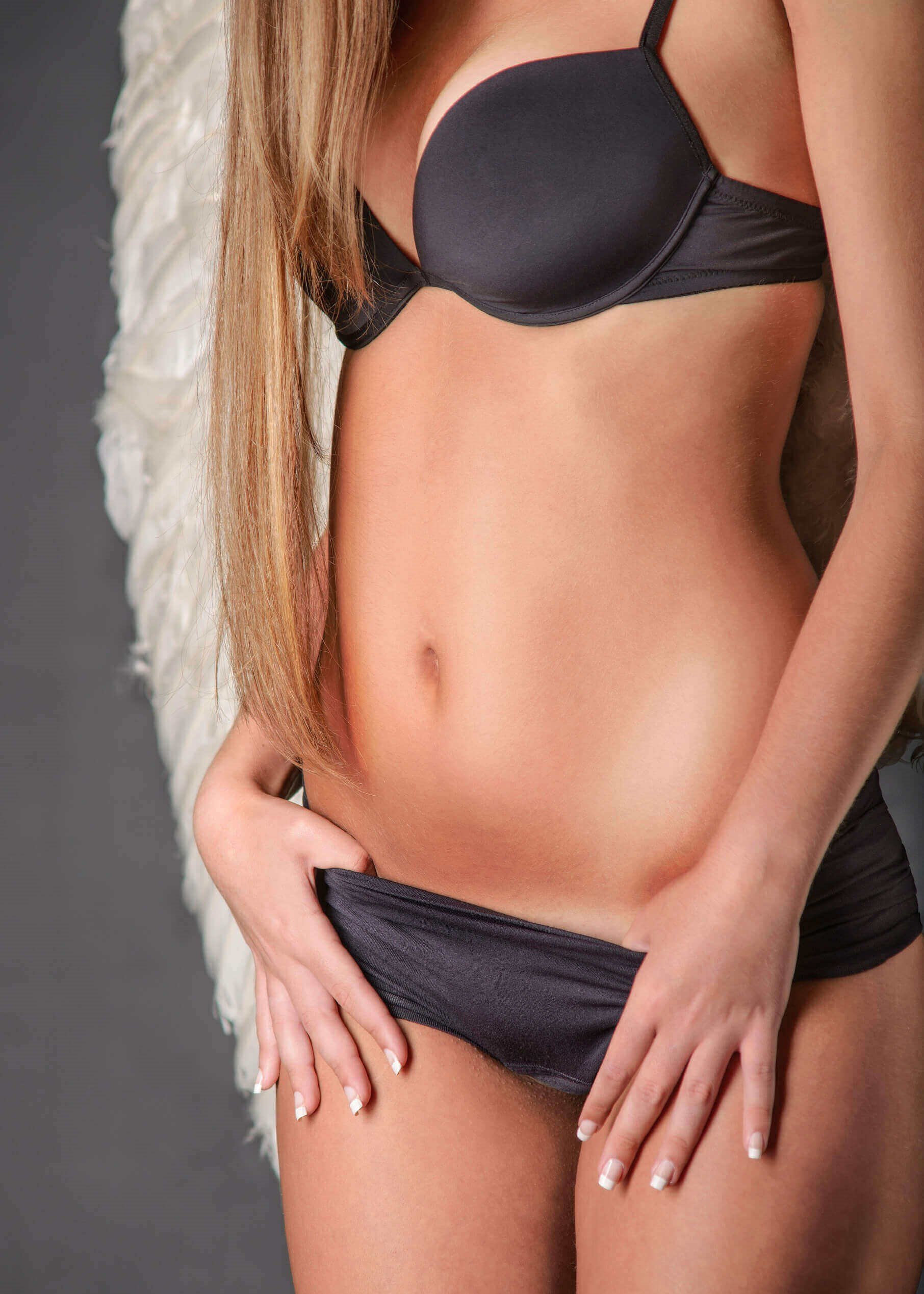 Despite the many exhausting efforts of diet and exercise, sometimes it's not enough to attain a slimmer, youthful look, or get back to your pre-baby body. When healthy lifestyle changes have had little or no effect on small pockets of fat and loose abdominal skin, a tummy tuck might be the right surgery for you. Board-certified plastic surgeon Dr. Phillip Dauwe specializes in this very procedure, helping individuals ditch the excess fat and skin, along with tightening and realigning their abdominal muscles.
Some people are averse to getting plastic surgery because they are afraid of how much it costs. This is understandable, especially since elective procedures are not normally covered by health insurance. However, by understanding exactly what is involved in the procedure, individuals can better prepare and find financing. So, do you want to know how much it costs to get a tummy tuck in Dallas, TX? At Phillip Dauwe, M.D. Plastic Surgery, we make it easy by breaking down the costs below.
About Tummy Tuck Surgery
Before you schedule surgery, it is essential to set up a private consultation to know if you are the right candidate for a tummy tuck procedure. According to The American Society of Plastic Surgeons (ASPS), excellent candidates are adults who are in good general health and have an excess of skin and fat in the lower abdomen. If you plan on losing a significant amount of weight or getting pregnant in the future, you should postpone the surgery until afterward. This will save you time and financial resources since weight gain and pregnancy will alter your results.
Tummy tuck surgery allows men and women alike the opportunity to have a more defined and contoured physique. Keep in mind there is a wide variety of factors that contribute to tummy tuck cost. For this reason, our staff can give you some helpful estimates, or at least let you know what to look for when researching treatment.
Factors That Contribute To Tummy Tuck Cost
Each person is different and has unique cosmetic needs, which means your surgical plan will vary from everyone else's. At your consultation, Dr. Dauwe will personalize your treatment before estimating the costs. This is because factors such as the type of tummy tuck and surgical technique are taken into consideration. Let's take a closer look at each one.
Type of procedure: Dr. Dauwe offers several types of tummy tucks, including extended, mini, and no-drain. An extended tummy tuck that requires more intensive incisions during surgery, for instance, and costs more than a mini tuck. The cost of the tummy tuck surgery itself ranges from $7,000 - $9,000.
Liposuction: liposuction is typically incorporated into the procedure to eliminate excess fat. The amount of fat that needs to be removed may factor into the cost. Liposuction treatment could range from $1,500 - $2,500.
Hernia repair: If you have a hernia, Dr. Dauwe usually repairs it at the time of your tummy tuck. The extent of the repair will impact the total cost of the tummy tuck.This ranges from $1,000 - $2,500.
The ASPS has also reported that tummy tuck cost may also change based on the location and experience of your plastic surgeon. For instance, a procedure completed in Las Vegas or Los Angeles may be more expensive than the ones performed in an area such as Dallas. Keep in mind that an expensive procedure doesn't necessarily mean you have an experienced surgeon. It's best to ask your plastic surgeon about their certifications and experience specifically with a tummy tuck during your consult.
Other additional costs to consider as part of a tummy tuck procedure involve the surgical facility:
Anesthesia: $450 - $700
Any other hospitalization fees and costs: $2,000 - $4,000
The final piece of the puzzle is post-operative care. Sometimes, this involves costs you haven't thought of previously. For example, if you are traveling to the Dallas, TX, area for tummy tuck surgery, you will need to take into account non-medical expenses like travel, childcare, and lodging. Patients should also leave room in their budget for prescription medications and post-surgery garments, such as compression garments.
Contact Dr. Phillip Dauwe In Dallas, TX
To make sure you get the most beautiful results possible, Dr. Dauwe does everything in his power to help you afford a tummy tuck. Phillip Dauwe, M.D. Plastic Surgery makes it easy by accepting several methods of payment and offering no-interest financing options. Ask about these options during your private consultation.
Are you researching tummy tuck cost in your area? Consider visiting board-certified plastic surgeon Dr. Phillip Dauwe and his skilled staff at our facility. We provide many cosmetic surgery options for patients, including a tummy tuck, using advanced, state-of-the-art equipment. Not only that, we keep you fully informed of the costs and financial options every step of the way. Don't let the price tag get in the way of the body you want. Reach out to learn more today.