What Kind of Wrinkles Can be Treated with Radiesse® Injections?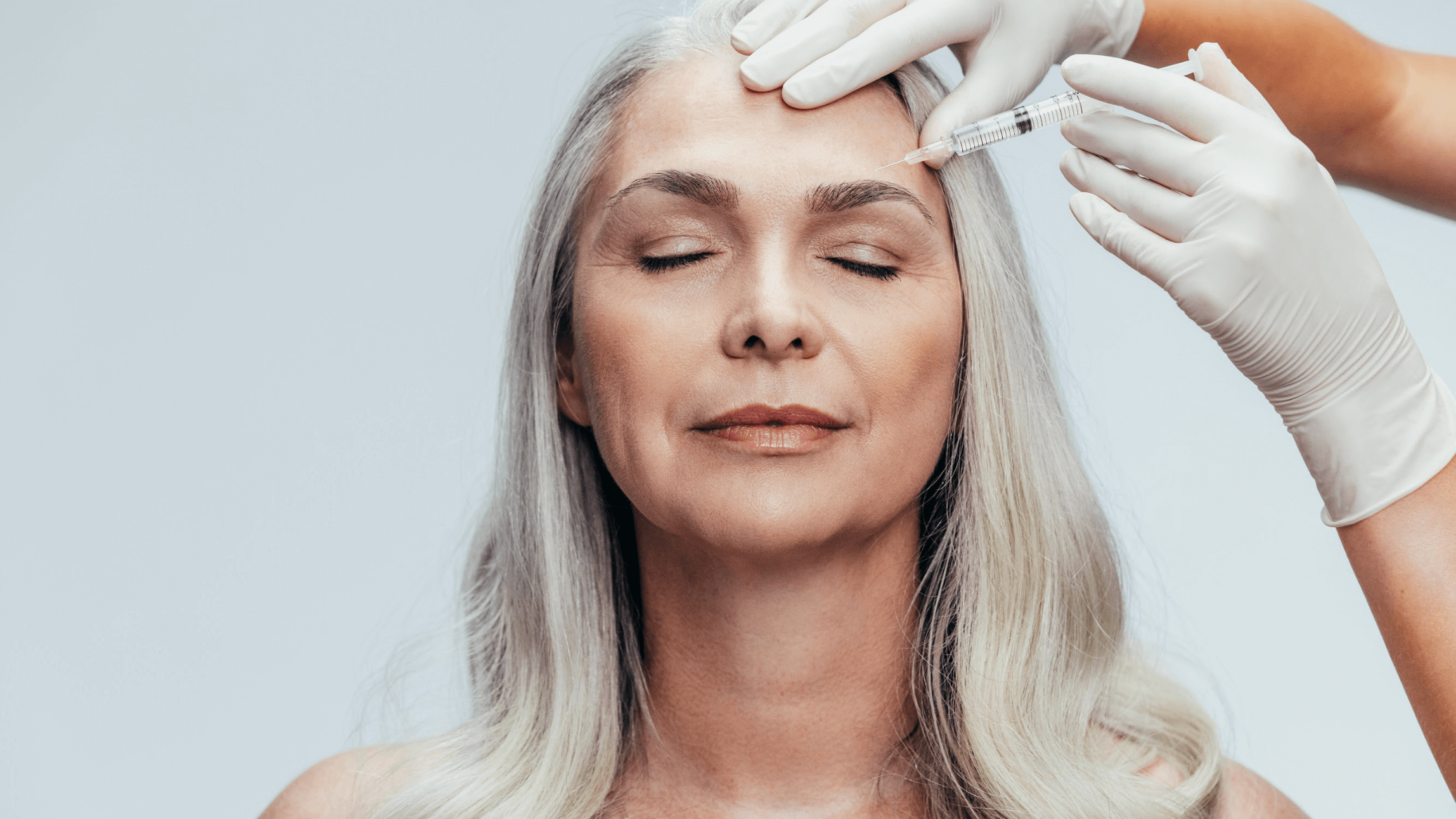 Wrinkles are an inevitable part of aging, but that doesn't mean you have to live with them. At Phillip Dauwe, M.D. Plastic Surgery in Dallas, TX, board-certified plastic surgeon Dr. Phillip Dauwe specializes in wrinkle treatment using Radiesse dermal fillers in Dallas, TX. From smile lines to chin wrinkles, various types of wrinkles can be treated with Radiesse, such as:
Smile and frown lines
pre-jowl folds
Marionette lines
If you want to add volume to areas of your face and get rid of unwanted wrinkles, Radiesse injections at Phillip Dauwe, M.D. Plastic Surgery may be an ideal, nonsurgical treatment option for you.
Why is Radiesse considered a revolutionary anti-aging treatment?
Radiesse isn't just another name in the world of dermal fillers; it's a revolution in cosmetic injections in Dallas, TX. Its unique composition stimulates collagen and elastin production, providing natural-looking and long-lasting results. The benefits of choosing Radiesse for your wrinkle treatment in Dallas, TX include the following:
Immediate wrinkle reduction: Visible results right after the procedure.
Natural-looking enhancement: Blends perfectly with your natural facial contours.
Extended duration: Offers a more youthful appearance for a longer time, about 1 – 2 years.
Why choose Dr. Dauwe for your Radiesse procedure?
Selecting the right provider is crucial when considering an anti-aging treatment. Dr. Dauwe's reputation for patient satisfaction, expert skill, and commitment to excellence makes him a go-to choice for aesthetic treatments in Dallas, TX. Here's why patients choose him:
Board-certified expertise in plastic surgery
Personalized care tailored to individual needs
Cutting-edge technology and techniques
A comfortable, welcoming environment
What should you expect during and after Radiesse treatment?
The decision to undergo cosmetic injections is significant, and knowing what to expect can ease concerns. At Phillip Dauwe, M.D. Plastic Surgery in Dallas, TX, Dr. Dauwe offers a comprehensive and comfortable experience, which includes:
An initial, in-depth consultation to address your questions and concerns
A quick procedure with minimal discomfort
Post-treatment care and follow-up to ensure optimal healing and satisfaction
Take the next step toward youthful skin with Radiesse in Dallas, TX
Aging gracefully is within your reach with Radiesse dermal fillers, especially when you have a trusted professional like Dr. Phillip Dauwe guiding your journey. At Phillip Dauwe, M.D. Plastic Surgery in Dallas, TX, we believe in enhancing your natural beauty and giving you the confidence you deserve. If you're tired of looking tired, it's time to explore Radiesse as a solution for your anti-aging needs. Schedule your consultation with Dr. Dauwe today, and find out about the rejuvenating effects of this revolutionary wrinkle treatment in Dallas, TX. Your new, refreshed appearance awaits.