About Breast Reconstruction
Surgical breast reconstruction is most commonly performed to recreate or reconstruct the breasts following a mastectomy or lumpectomy for breast cancer. It is also an option to restore the breast if it has not developed due to a birth defect or if it has been damaged by trauma. Advanced technologies in reconstructive surgery make it easier for breast cancer patients to have breasts that look and feel natural after mastectomy. This surgery is performed in stages usually beginning at the same time as your breast cancer treatment. Delayed breast reconstruction can also be performed after you have healed from the cancer operation. Board-certified plastic surgeon Dr. Phillip Dauwe creates an individualized surgical plan, so he can work with you and your cancer team to restore your appearance and confidence. Call Phillip Dauwe, M.D. Plastic Surgery to schedule a private consultation to see if you qualify for breast reconstruction.
Breast Reconstruction Reviews
"Dr. Dauwe and his staff are fantastic. From my first appointment and all follow up visits I have seen nothing but professionalism and kindness. I had breast reconstruction and a lift and am very pleased with the results. I would definately recommend Dr. Dauwe at Lemon Avenue Plastic Surgery and Laser Center."
- C.P. /
Google /
Oct 17, 2019
"If excellence is top on your list, I strongly recommend Dauwe Plastic Surgery. My experience far exceeded my expectations. Without any doubt, Dr. Dauwe is fully committed to his patient's care and well being, from start to finish. He strives for excellence and his surgical skills are impeccable, with stellar results. He and his amazing staff greet each patient with integrity, respect, kindness and lots of smiles. You will find a welcome and warm environment !!! I am so very grateful to have been under the care of Dr. Dauwe during my journey of breast reconstruction, he is an incredible Plastic Surgeon with a kind heart. The Best."
- N.T. /
Google /
Jul 23, 2021
Previous
Next
Is Breast Reconstruction Right For Me?
Reconstruction of the breast(s) is an extremely detailed and personalized surgery. The process will begin with an in-depth consultation appointment with Dr. Dauwe to formulate you surgical plan. If you are planning to have breast reconstruction surgery, it's critical that you understand all your options. While all options consist of multiple operations, you may use breast implants, your own tissue, or a combination of these to reconstruct your breasts. While Dr. Dauwe aims to give you an attractive, natural appearance, your reconstructed breast(s) may not have the same feel, look, or sensation as your original breast(s). You should get approval from your oncology team to undergo reconstructive surgery and talk to Dr. Dauwe regarding other factors that may impact your recovery.
Breast Reconstruction Surgical Technique
There is a variety of surgical techniques available to reconstruct the breast. There are also multiple factors that Dr. Dauwe looks at when deciding on the technique that will give you your best results. A few of these factors include the need for chemotherapy or radiation treatment, the thickness and health of your tissues, whether you will use implants or your own tissue, and if nipple reconstruction is needed as part of the treatment plan. To recreate the breast(s), you must have enough tissue to reconstruct the breast mound. This is why Dr. Dauwe will often place a tissue expander first, which is followed by the permanent reconstruction. When your own tissue is used, it is called a flap procedure, which uses your own skin, fat, and muscle to build and cover the breast(s). The most frequent flap techniques are:
TRAM Flap
This technique takes skin, fat, and muscle from your abdomen to create the breast(s). The abdominal tissue is removed and transferred to the chest to build your breast.
DIEP Flap
Similar to a TRAM Flap, the DIEP Flap removes skin, fat, and blood vessels from the lower abdominal area; however, it does not use the muscle. The DIEP (deep inferior epigastric perforator) flap removes skin and fat from the belly to form the new breast, then uses microsurgery to reattach the blood vessels to the chest wall. This technique spares the abdominal muscle that is typically used with the TRAM technique.
Latissimus Dorsi Flap
This technique uses muscle, fat, and skin from your back. During this technique, tissue is transferred from your back to the breast(s) via a surgically created path under your armpit, so it stays attached to the original blood supply.
Composite Reconstruction
This technique combines flaps with fat grafting and perhaps implants to give you the desired shape and size for breast reconstruction.
Additional Considerations
Although flap procedures are a common and highly successful method for breast reconstruction surgery, you may want to rebuild your breast(s) with the tissue expansion method. This technique places a tissue expander below the breast skin and then gradually fills it with a saline solution over 3 months to stretch the skin and build the breast. After tissue expansion is complete, you may then decide whether you would prefer to use breast implants or a fat transfer to create the shape and volume you desire. After your reconstruction mammaplasty, you can further improve the look by having areola and nipple reconstruction. There are several techniques to restore the nipple-areola complex, which include nipple reconstruction with your own tissue or tattooing.
What to Expect with a Breast Reconstruction
Surgical breast reconstruction is performed in several surgical stages. All stages (like tissue expander placement, or implant exchange) require general anesthesia, however some stages (like nipple reconstruction) may be performed under local anesthesia. It is standard to stay overnight in the hospital for the original reconstructive surgery, but subsequent stages are performed as outpatient surgeries. After each breast reconstruction stage is completed, Dr. Dauwe will provide a surgical bra and prescription medications to discomfort, muscle tightness, and swelling. Initially, the reconstruction may not look normal, but after each surgical stage, the reconstructed breast(s) will regain a normal appearance. Regular check ups with your oncologist and self-breast exams are important and highly recommended for long-term health. Your oncology team may want you to continue with mammograms as well.
Breast Reconstruction Frequently Asked Questions
How much does breast reconstruction surgery cost?
Breast reconstruction surgery is completely covered by your health insurance. This process is complex and very personalized, so to ensure optimal results, focus on choosing a plastic surgeon, like Dr. Dauwe, who will take the time to ensure your goals are met. During your initial consultation, Dr. Dauwe will assess your concerns and cosmetic goals before crafting your custom reconstruction plan. Once this is done, he and his highly trained staff will work with your insurance company to ensure all fees are covered.
Does insurance cover my surgery?
The WHCRA (Women's Health and Cancer Rights Act) of 1998 requires health insurance policies that cover breast cancer surgery (mastectomy) to cover breast reconstruction surgery as well. If you have insurance, a team member at Phillip Dauwe, M.D. Plastic Surgery will help explain your policy and coverage. We can also assist you with getting the needed information and paperwork to your insurance carrier. Every insurance plan is different, so make sure you consider your deductible and co-insurance fees when planning for surgery.
Which technique should I choose?
With so many options, there is no single reconstruction technique that works for every patient. The recommended method for you will be based on your concerns, desires, and physique. In your initial consultation, Dr. Dauwe will go over your options, including both flaps and implants, so you understand the pros and cons before you decide on your treatment plan. Whether you choose a flap or implants, Dr. Dauwe will do his best to give you natural-looking results.
What about nipple reconstruction?
Reconstruction of the nipple-areola complex is typically done using your own tissue, cosmetic 3D tattooing, or a combination of these. If you are interested in having your nipple-areola complex reconstructed on your reconstructed breast(s), these options will be discussed in detail with Dr. Dauwe in your consultation.
Should I have reconstruction with my mastectomy or wait?
The timing of your breast reconstruction is based on several things. Some patients decide to get their breast(s) reconstructed along with their mastectomy, while some patients decide to delay reconstruction surgery. Dr. Dauwe suggests you make an appointment for a consultation following a diagnosis of breast cancer so you can start learning about your choices including when you want to have breast reconstruction surgery. If you want to get reconstruction at the same time as your breast cancer treatment, Dr. Dauwe will collaborate with your oncology team to plan your care.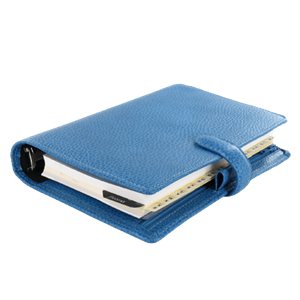 Plan Your Procedure
Recovery Time

3 – 6 Weeks

Average Procedure Time

1 1/2 – 4 Hours

Post-op Follow-up

Week 2 & 6, Month 3, 6, & 12

Procedure Recovery Location

Inpatient
Contact Us
Reclaim Your Self-Confidence
Although the process of breast reconstruction can take time, it's one of the most rewarding breast surgeries for our Dallas, TX patients at Phillip Dauwe, M.D. Plastic Surgery. It helps improve the physical and emotional impact of breast cancer treatment while also allowing you to improve your figure and boost your self-confidence. If you have breast cancer, have had a deforming injury to your breast, or have a congenital defect that affects the shape of your breasts, we encourage you to contact our Dallas, TX office and make an appointment with Dr. Phillip Dauwe.
Related Procedures
Related Posts