Get Your Body Beach Ready With Nonsurgical Skin Tightening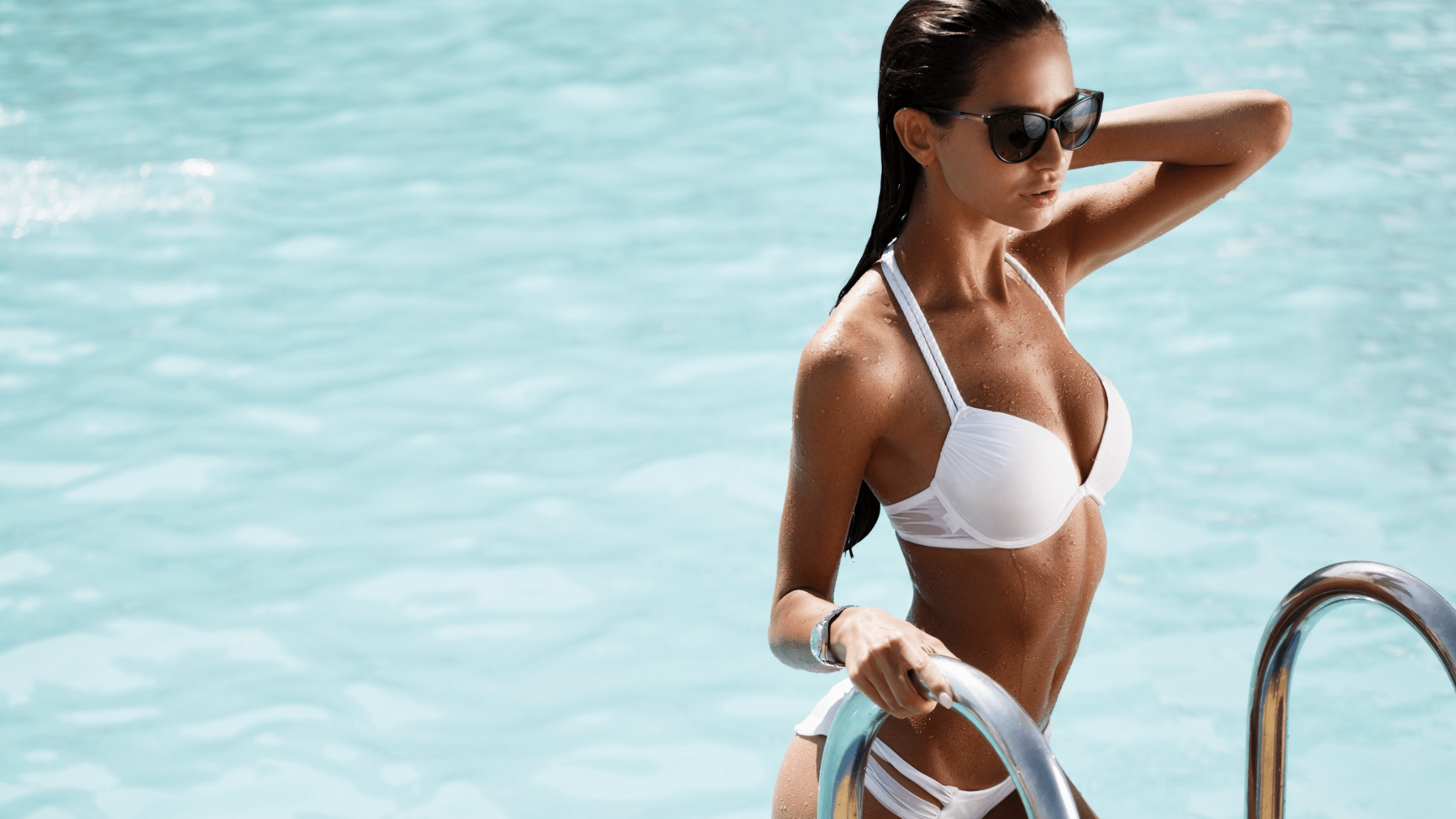 Summer is around the corner, and that means it's time to get your body beach-ready! Nonsurgical skin tightening is a great option for toning up without incisions or invasive cosmetic procedures. This treatment at Phillip Dauwe, M.D. Plastic Surgery uses cutting-edge lasers to gently heat the skin and stimulate new collagen production.
Below, board-certified plastic surgeon Dr. Phillip Dauwe explores how our advanced and nonsurgical techniques can provide a slimmer beach body you want to show off. Call today and schedule an appointment in Dallas to get started.
What contributes to excess skin?
Excess skin is caused by aging, pregnancy, and rapid weight loss. It is noticeable in the face, neck, arms, abdomen, and thighs. People sometimes have problems with skin irritation or rashes due to loose skin. You may appear heavier in some areas as a result.
Many individuals resort to wearing clothes that cover up loose skin, even in the summer. Bikini season is especially embarrassing if you don't feel confident or comfortable in your body. Now, nonsurgical skin tightening can provide the trimmer appearance you desire.
Why get nonsurgical skin tightening?
Laser technology has been used for years to treat all kinds of skin conditions. This particular treatment uses laser energy to heat up the excess skin and stimulate collagen and elastin production. This is what results in tighter and more youthful-looking skin.
Most men and women are candidates for this cosmetic procedure. Dr. Dauwe can assess your problem areas and discuss your unique goals before creating a custom treatment plan moving forward.
Here's why our patients choose nonsurgical skin tightening in Dallas:
Safe: Our procedure is noninvasive and does not require incisions or general anesthesia.

Works on multiple areas: Treatment can be used in one or more areas for personalized results.

Short procedure time: The treatment itself only takes 30 – 90 minutes and can be performed during a lunch break.

Minimal downtime: You can return to regular activities almost immediately after your appointment.
What can I expect during nonsurgical skin tightening?
Nonsurgical skin tightening is a quick and simple cosmetic procedure. Dr. Dauwe begins by cleaning your skin to remove unwanted makeup or natural oils. We then use the laser to carefully heat up the skin. You may feel a warm sensation during this part of the treatment, but nothing too uncomfortable.
Mild side effects are normal and should dissipate quickly after your laser session. However, no real downtime is expected. Our team can let you know what to expect.
What will my results look like?
Dr. Dauwe may recommend one or a series of laser sessions for the best outcomes from nonsurgical skin tightening. Results are long-lasting, but you may need occasional maintenance treatments to keep your skin looking and feeling great.
Nonsurgical skin tightening allows people to wear revealing clothing without feeling self-conscious. This includes bikinis, shorts, and sleeveless shirts. With this procedure, you can finally enjoy the summer without feeling like you have to hide your body.
Get your beach body
Bikini season is right around the corner. Now, you can have the beach body of your dreams with nonsurgical skin tightening. Dr. Phillip Dauwe is a board-certified plastic surgeon who specializes in this unique treatment. Our team in Dallas knows how to provide the best possible outcomes with no incisions and very little downtime. Call now for an assessment at Phillip Dauwe, M.D. Plastic Surgery.