About The Brazilian Butt Lift
A surgery known as the Brazilian butt lift has become one of the fastest growing aesthetic enhancements in the U.S. and continues to be in widespread demand among both women and men. This butt enhancement surgery allows individuals an effective way to obtain a rounder and shapelier buttocks without having to use an implant. Significant weight loss, aging, gravity, as well as hereditary characteristics can lead to a flat and unshapely butt. In today's times, a rounder, more voluptuous rear end is desired more than ever. Using your own fat, the Brazilian butt lift adds volume to the patient's buttocks area to create the wanted outcome. The process is achieved through a careful and precise fat transfer process, which uses liposuction to remove unwanted fat pockets from one place of your body and then transfers it into your backside (rear end). It takes an artistic eye to perfect this body contouring surgery and with years of training, experience, and learned skill. Dallas, TX board-certified plastic surgeon Dr. Phillip Dauwe can garner natural-looking, gorgeous results at Phillip Dauwe, M.D. Plastic Surgery. Contact our Dallas, TX office to schedule a private consultation.
What are the benefits of a Brazilian butt lift?
A small or flat bottom is a source of insecurity and may cause feelings of self-consciousness among many people. While many turn to implants to achieve their ideal shape, they can be invasive and come with a host of potential complications. The Brazilian butt lift uses your own body fat to provide a safer and more natural-looking augmentation. Patients choose to work with Dr. Dauwe for treatment because we:
Have years of experience providing stunning results
Offer a private and relaxed environment
Are committed to patient safety and comfort
Provide customized care and attention to every patient
Candidates for the Brazilian butt lift will be evaluated to confirm they are able to undergo this surgery. First is to make certain there is adequate fat in certain areas for the removal, grafting, and transfer process. If you are of a low body weight or have insufficient fat to remove for the transfer, you, unfortunately, may not be a candidate for this treatment. Moreover, it is also crucial to have good skin laxity. If you have wrinkled or sagging skin, you may benefit better from a butt lift surgery. If you maintain a good weight, have the right amount of fat to extract and transfer, and prefer not to use an implant, this procedure can be a terrific alternative for you.
Reviews
"Dr. Dauwe and his staff are like a dream team! I legit leave wanting to be friends with his staff they are all so adorable. Seriously though, any type of surgery is so scary and they make the experience so comfortable. I felt like he listened to what I wanted and was honest with what was going to be realistic with my body type. I was referred by Dr.Dauwe by a few of my clients and am so thankful I chose him to do my procedure. If you're in the Dallas area I wouldn't recommend anyone else. Truly grateful to have had such an amazing experience! Thank you Dr. Dauwe for everything!"
- T.C. /
Google /
Apr 30, 2019
"Highly recommend Dr. Dauwe and his team!! I have never had a procedure done and the team here made me feel very comfortable and prepared. Dr. Dauwe is super professional, really listens to what you are looking for, and was able to do exactly what I wanted for my breast augmentation! The surgery staff is super kind and they check on you multiple times as you are recovering - which recovery was short and easy as well. I am about 6-weeks post op and I am so so happy with the results!!"
- B.S. /
Google /
May 09, 2023
"Couldn't have asked for a better experience!! Dr. Dauwe and his staff were nothing short of incredible from booking the consult, to after surgery care! I love my results! Highly recommend!!"
- K.B. /
Google /
May 02, 2023
"Drea is amazing!!! I live out of town and travel to see her. She's the only person I trust with my face! Extremely knowledgeable and skilled. I really like that she takes the extra time to explain the benefits of her injection techniques. Highly recommend!"
- S.A. /
Google /
Apr 22, 2023
"Allow me recommend a legit,honest, and trust worthy forex manager who has helped so many people, so many companies grow and she is still doing same and improving everyday that passes by i dont just say i speak from the good things she has done in my life i can't even think of been here today if i haven't invested in Mrs. Debra Gary bitcoin company with just $2000 and i never expected to get the total amount of $10,200 until now all thanks to God for leading me to her. don't be too scard or shy to give your self a better life moreover success in life does not come looking for you, you go after it contact her now and give your self a good life WhatsApp; :+12522852775 Email;[email protected]"
- E.M. /
Facebook /
Apr 08, 2023
Previous
Next
Butt Lift Surgical Technique
In most cases, anesthesia is used for a fat transfer surgery of this nature. It is qualified as an outpatient treatment and typically takes around 2 – 3 hours (it depends on the quantity of fat that is being liposuctioned and reinstated). A form of liposuction will be performed first to remove fat from certain areas on the body, including the thighs, flanks, and lower back. This method of fat extraction is performed at the highest quality and safety. The extracted fat is protected from the open air since it is intricately purified in a closed and sterile centrifuge system. It is during this time that high-quality fat tissue is carefully harvested and placed into syringes. Next is the injection phase, where the healthy fat tissue is injected in layers followed by a delicate massage to make sure the surface is even and smooth. This step is repeated numerous times until the desired fullness has been attained.
What to Expect for a Butt Lift Surgery
After a Brazilian butt lift, you will be sent home to recover. Remember, there are separate sections on the body that need to be monitored — where the fat was liposuctioned and your enhanced buttocks. In both places, there will be some swelling and bruising. It is important to not place extreme weight on the buttocks for around two weeks after surgery. As soon as the swelling has subsided, results are visible, but usually, the full outcome is seen in around 4 – 6 weeks. Your buttocks will appear curvaceous and shapelier. In addition, the areas that had liposuction may make your result more beautiful if it was performed on the hips or lower back/flanks section.
Frequently Asked Questions about Butt Lifts
How much does a Brazilian butt lift cost?
Your total cost for a Brazilian butt lift (BBL) includes both the fat transfer and liposuction, anesthesia, facility fees, plus care before and after your surgery. When Dr. Dauwe has developed your treatment plan, he will be able to give you cost estimates. It's best to focus on choosing a plastic surgeon you feel comfortable with, like Dr. Dauwe, instead of the cheapest price. Phillip Dauwe, M.D. Plastic Surgery takes several payments and we can give you information on low-interest financing.
What are BBL scars like?
Scars from this treatment are generally small (less than 1cm) and are placed in hidden areas to perform the liposuction and fat injection. We will apply our multi-modal scar management protocol to keep your scars as discreet as possible.
Benefits of a fat transfer?
If you want to improve the shape and size of your buttocks, then a Brazilian butt lift is a great option as it utilizes a fat transfer to attain your desired results. Unlike, traditional butt augmentation, which uses silicone implants, a Brazilian butt lift offers more natural-looking results. In addition, it slims the area on the body where the fat was liposuctioned, which produces a leaner and healthier contour.
How long will my results last?
Although a small amount of fat might be reabsorbed after your Brazilian butt lift, the majority of the fat will stay in your buttocks for many years. To keep your results, you need to maintain a steady weight because major weight loss or gain can alter the results of your Brazilian butt lift. That's why Dr. Dauwe highly recommends you be at a healthy weight prior to your BBL so it's easier for you to maintain your shape.
How can I recover faster after a BBL?
If you want to minimize your healing time following a BBL, Dr. Dauwe or someone on his team will give you post-surgical instructions. You should avoid sitting on your buttocks for at least 14 days as the area heals. Dr. Dauwe suggests you buy a donut-shaped or nursing pillow, which lets you sit down with pressure placed on your legs rather than your buttocks. Light stretching and short walks will improve your blood flow and reduce swelling. Dr. Dauwe might also suggest a special post-surgical massage to help your body heal.
Will a Brazilian butt lift remove loose skin?
No. A Brazilian butt lift does not remove excess skin, but the extra volume transferred to your buttocks during a Brazilian butt lift can fill out some loose skin. If you are concerned about moderate or severe excess skin in your butt, you might want a gluteoplasty with a BBL. Dr. Dauwe will go over your options depending on your goals and physical exam in your initial consultation.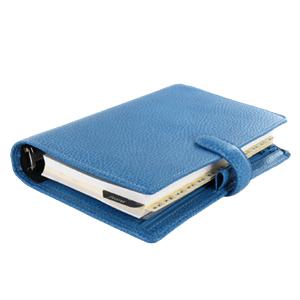 Plan Your Procedure
Recovery Time

3 – 6 Weeks

Average Procedure Time

3 Hours

Post-op Follow-up

Week 2 & 6, Month 3, 6, & 12

Procedure Recovery Location

Overnight Stay
Contact Us
This procedure has become so popular due to the fact that it allows people the chance to get the round and shapely buttocks they desire. As the world around is honed in on a healthier round bottom, the Brazilian butt lift has become one of our most sought-after procedures at Phillip Dauwe, M.D. Plastic Surgery. If you are looking to attain an enhanced fullness to your buttocks and are seeking a natural alternative, we welcome you to contact Phillip Dauwe, M.D. Plastic Surgery in Dallas, TX to make an appointment with Dr. Dauwe.
Related Procedures
Related Post