About Revision Rhinoplasty
Rhinoplasty is among the most life changing aesthetic operations available and patients are usually thrilled with their results. However, if your results are not what you expected or you're having trouble breathing through your nose, revision rhinoplasty can be performed at Phillip Dauwe, M.D. Plastic Surgery in Dallas, TX. Revision or secondary nose surgery can deliver small or large changes to improve the appearance of the nose. Dr. Dauwe sometimes recommends total reconstruction to rebuild the internal nasal structure, to allow for easier breathing. You don't have to live with less-than-stellar results or deal with functional issues following rhinoplasty — arrange an appointment with board-certified plastic surgeon Dr. Phillip Dauwe for more information about revision rhinoplasty and learn more about your options to achieve more aesthetically pleasing results.
Reviews
"Dr. Dauwe and his staff are like a dream team! I legit leave wanting to be friends with his staff they are all so adorable. Seriously though, any type of surgery is so scary and they make the experience so comfortable. I felt like he listened to what I wanted and was honest with what was going to be realistic with my body type. I was referred by Dr.Dauwe by a few of my clients and am so thankful I chose him to do my procedure. If you're in the Dallas area I wouldn't recommend anyone else. Truly grateful to have had such an amazing experience! Thank you Dr. Dauwe for everything!"
- T.C. /
Google /
Apr 30, 2019
"To say I am happy is an understatement. I cannot express thankful I am to have met Dr. Dauwe. He has completely changed my life. I came to see him for a breast reduction and before I left I knew this was where I needed to be! His staff, Julie and Sara, are the sweetest girls and made this process so simple for me. They both answered all of my questions, no matter how many times I called! From start to finish, they are there the entire way. I recommend him to everyone I know. If you're looking for any type of aesthetic surgery, GO SEE DR. DAUWE! You will not be disappointed. He is simply the best."
- B.C. /
Google /
May 21, 2021
"I had a breast reduction with Dr. Dauwe and I can honestly say it was the best decision I ever made! Dr. Dauwe and his staff made this process so easy and delightful for me. Julie and Staff were incredibly kind and answered all of my questions. They made me feel comfortable from start to finish. As soon as you walk in to his office you feel like family. I have recommended Dr. Dauwe to anyone and everyone I know. I could not have been happier with my results, my recovery, or the experience. The best doctor EVER! You will not be disappointed."
- L.F. /
Google /
May 20, 2021
"If you're looking for a surgeon for breast reduction, you can stop here: Dr. Dauwe is the best - I am floored at how my breast reduction with Dr. Dauwe has transformed my confidence. I used to never want to be in photos, could never find clothes that fit me, never felt pretty in anything or good about myself at all really. It was a big decision to have surgery, especially at a young age, but I don't regret it for a second!I also can't say enough about how amazing he and his team (Julie, Sara, and Bre) have been during this entire process- I don't have a single complaint. Any time I had a question or concern about anything, they were on it. My results are exactly what I wanted- honestly I could have gotten half of what I got and still would have been thrilled. With all my heart, thank you Dr. Dauwe and your wonderful team!"
- A. /
RealSelf /
May 20, 2021
"The results are beyond what I expected - Coming in HOT with another 5 star review! I recently had a full mommy makeover by Dr. Dauwe and I don't think I can even put into words my gratitude for him and his team. Hands down THE BEST surgeon in Dallas. From my tummy tuck, to some lipo and a breast reduction/lift - 2 weeks post opp, I look amazing! The results are beyond what I expected!! The entire team is extremely kind & helpful anytime you need them. If you are reading this post and have questions about my experience, find me on IG because I will rant and rave your ears off until you go see him! Dr. Dauwe, I truly thank you for changing my life!!"
- S. /
RealSelf /
May 12, 2021
Previous
Next
Revision Rhinoplasty Ideal Candidates
You could be a great candidate for secondary rhinoplasty if you need to alter or fix some undesired elements from your initial nose surgery. Rhinoplasty revision is usually performed to repair the shape and/or functionality of your nose. Patients should wait at least 1 year following their first rhinoplasty to consider another nasal operation, and you must be a non-smoker. Secondary rhinoplasty can be significantly more difficult than the initial rhinoplasty, so it is important to select a skilled and highly experienced plastic surgeon, like Dr. Dauwe, who understands the subtleties of this operation.
Revision Rhinoplasty Surgical Technique
Prior to initiating revision rhinoplasty, Dr. Dauwe will consult with you to understand your aesthetic goals before designing a treatment plan. At the time of the actual surgery, Dr. Dauwe will use either a closed or open approach. When employing the open technique (the most common approach), Dr. Dauwe will make a small incision between your nostrils so he can make the desired changes. The closed technique is performed with incisions only inside the nose, and is usually used for smaller repairs. Sometimes during revision rhinoplasty, a cartilage is used to help reconstruct and strengthen the framework of the nose. This cartilage graft may come from your own tissues or from a donor.
What to Expect with a Revision Rhinoplasty
Secondary rhinoplasty is most commonly completed as an outpatient procedure under general anesthesia. The duration of your procedure depends upon the extent of repair and the technique used. Upon the completion of the surgery, you will be asked to wear a nose splint, which Dr. Dauwe will remove after 1 - 2 weeks. This will also allow Dr. Dauwe to check on your healing. Since revision rhinoplasty can typically be more difficult than your first nose surgery, you can expect the recovery to be more lengthy. You should expect bruising, swelling, and discomfort for approximately 1 - 2 weeks.
Revision Rhinoplasty Frequently Asked Questions
How much does a revision rhinoplasty cost?
Your cost for revision rhinoplasty will vary depending on how much work is required. In your consultation, Dr. Dauwe will assess your goals and evaluate the results from your previous nose surgery. As soon as a surgical plan is formed, he can more accurately estimate your costs. Dr. Dauwe's staff will provide all payment information and help you obtain no-interest financing to make your surgery more affordable.
How long should I wait after my original rhinoplasty?
It is crucial to allow your nose time to heal following nose surgery. On average, it takes 1 year for the healing process to complete, however some patients may take more than one year for swelling to completely subside. As soon as your nose is fully healed from your previous nose surgery, you can then critically analyze your results and discuss your interests with Dr. Dauwe at Phillip Dauwe, M.D. Plastic Surgery.
How common are revision rhinoplasty procedures?
Nose surgery is an increasingly popular surgery, which makes revision rhinoplasty surgery more and more common as well. In a few patients, revision nose surgery is necessary to improve large cosmetic flaws or functional issues caused by the first surgery. If you're unhappy at all with your nose surgery by Dr. Dauwe or another plastic surgeon, visit us for a consultation to get more information on revision rhinoplasty.
How can I ensure that I will receive better results with a revision procedure?
It's very important to do research when choosing a plastic surgeon to do a revision rhinoplasty. Dr. Dauwe is a skilled plastic surgeon with training dedicated towards revision rhinoplasty. He understands the advanced techniques needed to complete a second rhinoplasty without collapsing the structure.
Will I need cartilage grafting?
In some cases, cartilage grafting might be needed. Cartilage grafting is done by removing cartilage from another part of the body, like the rib or ear, and using it to rebuild the structure of your nose. This cartilage can also be supplied by a donor, if use of your tissue is undesirable. Rib cartilage is only required in cases where the internal structure was compromised by the primary rhinoplasty surgery. Cartilage grafting can also help strengthen your nasal airway, so you do not have trouble breathing after revision rhinoplasty. Dr. Dauwe will discuss if cartilage grafting may be needed in your initial consultation.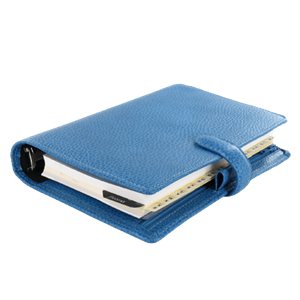 Plan Your Procedure
Recovery Time

3 – 6 Weeks

Average Procedure Time

4 – 5 Hours

Post-op Follow-up

Week 2 & 6, Month 3, 6, & 12

Procedure Recovery Location

Outpatient
Contact Us
Phillip Dauwe, M.D. Plastic Surgery is devoted to ensuring that you keep the outcome you deserve, even more so if you had a less-than-desirable experience with your first rhinoplasty procedure. At your consultation, Dr. Dauwe will ask questions to gain understanding about your needs and cosmetic goals before talking about your potential options to provide you with a pleasing aesthetic outcome. If you're interested in secondary rhinoplasty surgery and are ready to schedule your consultation with Dr. Dauwe, call our Dallas, TX office.
Related Procedures