About Revision Rhinoplasty
Rhinoplasty is among the most life changing aesthetic operations available and patients are usually thrilled with their results. However, if your results are not what you expected or you're having trouble breathing through your nose, revision rhinoplasty can be performed at Phillip Dauwe, M.D. Plastic Surgery in Dallas, TX. Revision or secondary nose surgery can deliver small or large changes to improve the appearance of the nose. Dr. Dauwe sometimes recommends total reconstruction to rebuild the internal nasal structure, to allow for easier breathing. You don't have to live with less-than-stellar results or deal with functional issues following rhinoplasty — arrange an appointment with board-certified plastic surgeon Dr. Phillip Dauwe for more information about revision rhinoplasty and learn more about your options to achieve more aesthetically pleasing results.
Reviews
"Dr. Dauwe and his staff are like a dream team! I legit leave wanting to be friends with his staff they are all so adorable. Seriously though, any type of surgery is so scary and they make the experience so comfortable. I felt like he listened to what I wanted and was honest with what was going to be realistic with my body type. I was referred by Dr.Dauwe by a few of my clients and am so thankful I chose him to do my procedure. If you're in the Dallas area I wouldn't recommend anyone else. Truly grateful to have had such an amazing experience! Thank you Dr. Dauwe for everything!"
- T.C. /
Google /
Apr 30, 2019
"SIMPLY THE BEST. I am so happy I chose Dr. Dauwe and his incredible staff for my breast reduction. I have never had surgery before and they made me feel comfortable and assured that I was in good hands. I can't recommend this place enough and feel fortunate to have found a place that truly cares about their patients. Thank you all!"
- R.S. /
Google /
Nov 29, 2021
"I wanted to do a breast reduction for over a decade and was nervous and decided not to go through with it due to my skin keloid. A previous surgeon told me I would scar really bad afterwards. After having my son, my breast were even larger. I decided to go ahead and go through with the breast reduction knowing there was a chance of scarring. Dr. Dauwe explained to me my chance scaring, but had a oncologist doctor lined up to start radiation immediately after the procedure. Well his approach worked, no scaring and the reduction was successful. Also in the process of the breast reduction procedure he was able to do the lift and remove an unwanted tattoo. I definitely recommend him."
- A.C. /
Google /
Nov 29, 2021
"I had been considering a face lift but I was nervous. I decided to go get a consultation with Dr Dauwe because of his excellent reputation. As soon as I walked in his office all the staff made me feel welcome. Dr. Dauwe, Julie, Sara and Brea and the rest of the staff were very friendly, professional and helpful! He performed a face lift on me a few months ago and Im very happy with the results!!!! He did an amazing job. He is the only plastic surgeon I would trust for my future procedures and highly recommend! Also my injector Tessa is awesome."
- B.A. /
Google /
Nov 22, 2021
"For being a plastic surgeon, this amazing dr was able to tell me answers drs haven't been able to give me for years (decades) about other medical conditions I have) He was so knowledgeable and truly listened and cares for his patients. I wish I could see him exclusively for every issue, I would definitely recommend over any other dr!! Beyond amazed at him and his professionalism. All staff was so friendly too!"
- C.S. /
Yelp /
Oct 14, 2021
Previous
Next
Revision Rhinoplasty Ideal Candidates
You could be a great candidate for secondary rhinoplasty if you need to alter or fix some undesired elements from your initial nose surgery. Rhinoplasty revision is usually performed to repair the shape and/or functionality of your nose. Patients should wait at least 1 year following their first rhinoplasty to consider another nasal operation, and you must be a non-smoker. Secondary rhinoplasty can be significantly more difficult than the initial rhinoplasty, so it is important to select a skilled and highly experienced plastic surgeon, like Dr. Dauwe, who understands the subtleties of this operation.
Revision Rhinoplasty Surgical Technique
Prior to initiating revision rhinoplasty, Dr. Dauwe will consult with you to understand your aesthetic goals before designing a treatment plan. At the time of the actual surgery, Dr. Dauwe will use either a closed or open approach. When employing the open technique (the most common approach), Dr. Dauwe will make a small incision between your nostrils so he can make the desired changes. The closed technique is performed with incisions only inside the nose, and is usually used for smaller repairs. Sometimes during revision rhinoplasty, a cartilage is used to help reconstruct and strengthen the framework of the nose. This cartilage graft may come from your own tissues or from a donor.
What to Expect with a Revision Rhinoplasty
Secondary rhinoplasty is most commonly completed as an outpatient procedure under general anesthesia. The duration of your procedure depends upon the extent of repair and the technique used. Upon the completion of the surgery, you will be asked to wear a nose splint, which Dr. Dauwe will remove after 1 - 2 weeks. This will also allow Dr. Dauwe to check on your healing. Since revision rhinoplasty can typically be more difficult than your first nose surgery, you can expect the recovery to be more lengthy. You should expect bruising, swelling, and discomfort for approximately 1 - 2 weeks.
Revision Rhinoplasty Frequently Asked Questions
How much does a revision rhinoplasty cost?
Your cost for revision rhinoplasty will vary depending on how much work is required. In your consultation, Dr. Dauwe will assess your goals and evaluate the results from your previous nose surgery. As soon as a surgical plan is formed, he can more accurately estimate your costs. Dr. Dauwe's staff will provide all payment information and help you obtain no-interest financing to make your surgery more affordable.
How long should I wait after my original rhinoplasty?
It is crucial to allow your nose time to heal following nose surgery. On average, it takes 1 year for the healing process to complete, however some patients may take more than one year for swelling to completely subside. As soon as your nose is fully healed from your previous nose surgery, you can then critically analyze your results and discuss your interests with Dr. Dauwe at Phillip Dauwe, M.D. Plastic Surgery.
How common are revision rhinoplasty procedures?
Nose surgery is an increasingly popular surgery, which makes revision rhinoplasty surgery more and more common as well. In a few patients, revision nose surgery is necessary to improve large cosmetic flaws or functional issues caused by the first surgery. If you're unhappy at all with your nose surgery by Dr. Dauwe or another plastic surgeon, visit us for a consultation to get more information on revision rhinoplasty.
How can I ensure that I will receive better results with a revision procedure?
It's very important to do research when choosing a plastic surgeon to do a revision rhinoplasty. Dr. Dauwe is a skilled plastic surgeon with training dedicated towards revision rhinoplasty. He understands the advanced techniques needed to complete a second rhinoplasty without collapsing the structure.
Will I need cartilage grafting?
In some cases, cartilage grafting might be needed. Cartilage grafting is done by removing cartilage from another part of the body, like the rib or ear, and using it to rebuild the structure of your nose. This cartilage can also be supplied by a donor, if use of your tissue is undesirable. Rib cartilage is only required in cases where the internal structure was compromised by the primary rhinoplasty surgery. Cartilage grafting can also help strengthen your nasal airway, so you do not have trouble breathing after revision rhinoplasty. Dr. Dauwe will discuss if cartilage grafting may be needed in your initial consultation.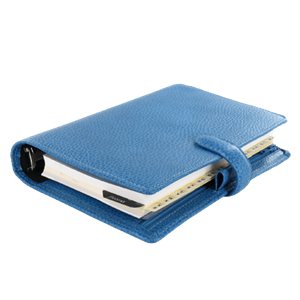 Plan Your Procedure
Recovery Time

3 – 6 Weeks

Average Procedure Time

4 – 5 Hours

Post-op Follow-up

Week 2 & 6, Month 3, 6, & 12

Procedure Recovery Location

Outpatient
Contact Us
Phillip Dauwe, M.D. Plastic Surgery is devoted to ensuring that you keep the outcome you deserve, even more so if you had a less-than-desirable experience with your first rhinoplasty procedure. At your consultation, Dr. Dauwe will ask questions to gain understanding about your needs and cosmetic goals before talking about your potential options to provide you with a pleasing aesthetic outcome. If you're interested in secondary rhinoplasty surgery and are ready to schedule your consultation with Dr. Dauwe, call our Dallas, TX office.
Related Procedures